Pakistani Comedy Sitcom - Bulbulay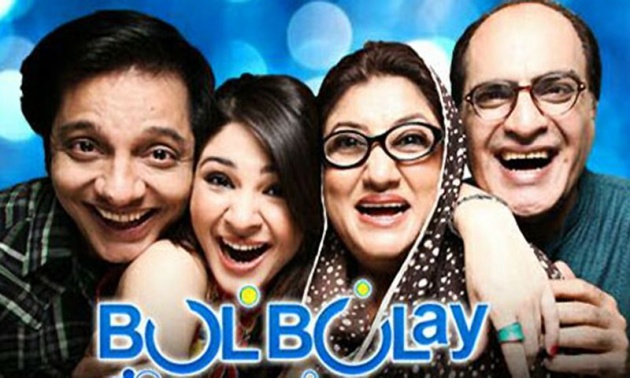 Image Credit: www.dawn.com
✔ Introduction

Hello Friends, I hope you are doing fine and are having a good time on bitlanders. Today I have come up again with my new blog with the title of "Pakistani Comedy Sitcom - Bulbulay". Friends, this Pakistani comedy sitcom has been running on a Pakistani channel ARY Digital. This is one of the most favorite comedy programs and people belonging to all age groups i.e. kids, adults and elders like the drama series very much. All the characters in the drama series are unique and have been playing a very pivotal role in making this sitcom a popular one. In this blog, I shall discuss all the major characters who are famous Pakistani actors / actresses.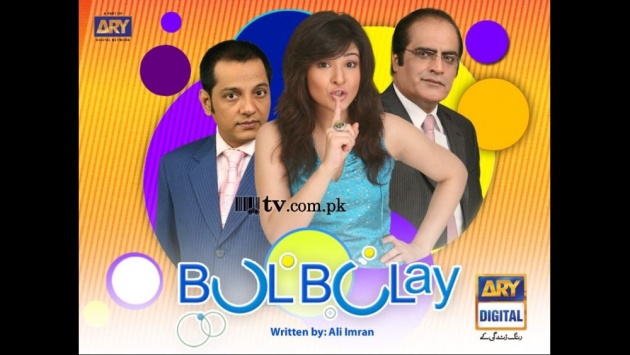 Image Credit: imedia.tv.com.pk
This comedy sitcom "Bulbulay" was first aired in October 2009 and it was supposed to be like any other normal sitcom to be aired for one season. However, the show is still going on having completed 450 episodes on ARY digital. Now in 2018, the show has shifted to another Pakistani media channel "Bol Entertainment" and is still going strong. Let's take a look at the actors whose acting skills have taken this sitcom to a very high popularity level in Urdu and Hindi speaking people internationally.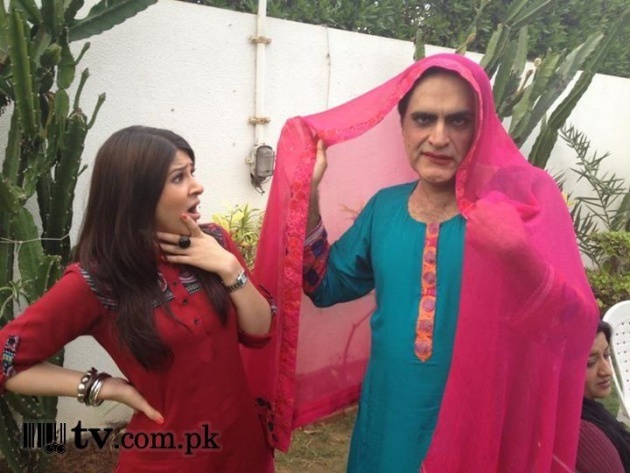 Image Credit: www.tv.com.pk
Airing comedy shows and sitcoms have become a trend in today's television world. Now, every channel in the country wants to air such light hearted comedy shows to entertain the audience almost every day. The one of them is Bulbulay.

These comedy shows prove to be a blessing in this time of stress for the people. After a long tiring day, this light comedy refreshes people's moods. Such comedy shows also help in saving people from depression and tension.

One such comedy drama is Bulbulay. It is safe to say that this is indeed Pakistan's most favorite comedy sitcom this time. Bulbulay is enjoyed equally by people of all gender, age groups, and social background. It gets aired on ARY DIGITAL every evening. While one fresh episode is telecasted each Sunday.
Sitcom Bulbulay Review Extracts From: vidpk.com
Video Credit: BEST of the BEST via Youtube.com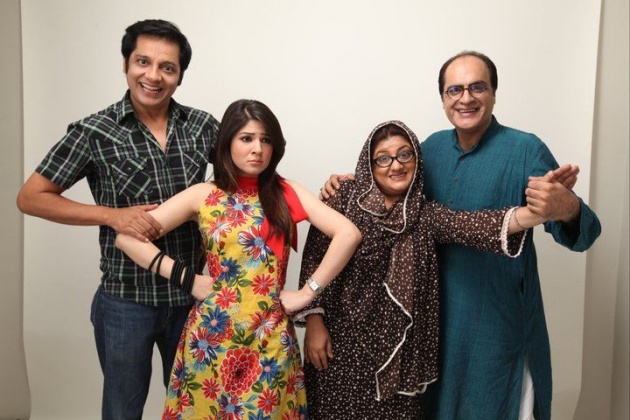 Image Credit: mifproductions.com
✔ Nabeel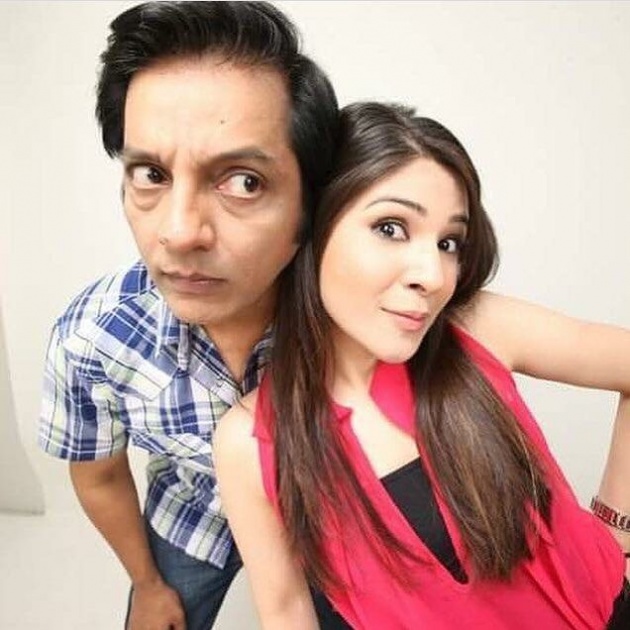 Image Credit: insta-stalker.com
The veteran Pakistani actor "Nabeel" is also producing the sitcom and has been very successful with this attempt. He is playing the role of a husband who does not like to work to earn some respect in the house especially in front of her wife. In fact, he is living on his wife's expenses that her father sends her as pocket money even after her marriage. Nabeel is playing the character that is always looking for easy money but is never able to get as he ends up getting robbed or fooled by others. Therefore, he steals money form the grocery shopping or takes from her wife for his own expenditures.
✔ Ayesha Omer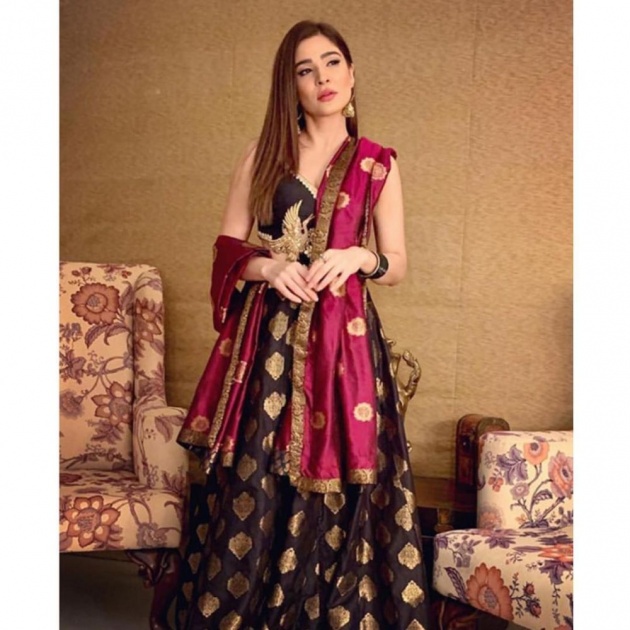 Image Credit: insta-stalker.com
Ayesha Omar started her acting career in late 1990's and this comedy sitcom "Bulbulay" has been her first major drama appearance since then which raised her to fame. She is also a good singer and has also been appearing in different fashion shows as a model. She is playing the character of Nabeel's wife "Khoobsurat" and reprimands him for being lazy and unwilling to find work for himself. Her famous line "Shut up Nabeel" is a famous and catchy line in the sitcom which she utilizes after every attempt made by Nabeel to extract some money or some favor from her.
✔ Mehmood Aslam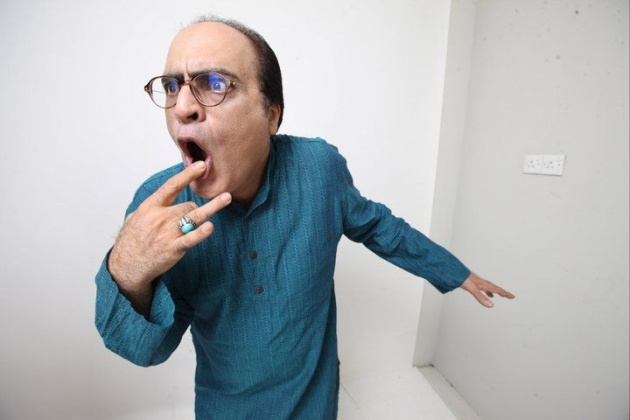 Image Credit: mifproductions.com
Mehmood Aslam is a very senior actor in the Pakistani Media Industry and has played a number of famous roles in the history of Pakistan Television Dramas as well as Private Productions. He is playing the role of "Mehmood Sahib" and as Nabeel's father because he got married with Nabeel's mother in initial episodes of the sitcom. He also does not work and is always looking for some money through Khoobsurat's father. He along with Nabeel tries to get some money without doing hard work and sometimes blackmails Nabeel in a humorous way for being his step father to get some favors.
✔ Hina Dilpazeer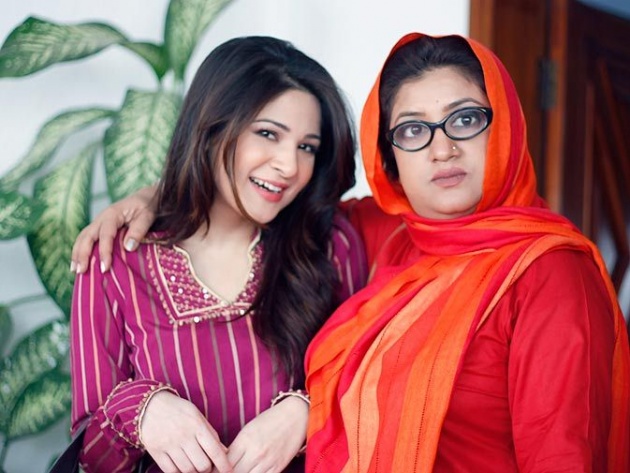 Image Credit: www.imdb.com
Probably the character of Hina Dilpazeer is the only reason why this comedy sitcom has been so popular among the masses. Hina is relevantly a new artist in the Pakistani Media Industry but due to her unique style of acting, she has made her mark in a short span of time. Her acting in Bulbulay has caused a stir in the Comedy Industry in the recent times. Her style of acting and dialogue delivery combined with her appearance in the sitcom has made her overnight famous. Especially, the kids like her character very much and want to see her all day on TV. She is playing the character of "Momo" that is Nabeel's mother in the sitcom and has been very effective and successful.
✔ Tariq Butt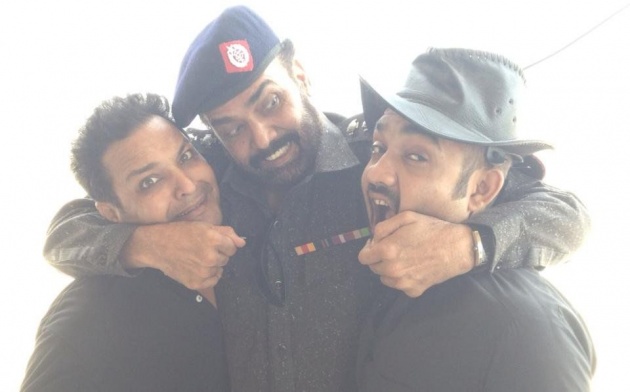 Image Credit: twitter.com
Tariq Butt is another pretty famous character in the sitcom who appears frequently to save the Bulbulay family members from the thugs, dacoits and other ordeals. His character is known as "Butt Sahib" and he is a Police Inspector in the sitcom. Whenever, Nabeel and Mehmood Sahib are in trouble because of their attempts to make some quick money and which results them being apprehended by the villains, Butt Sahib comes into play and he creates a humorous situation in his own unique way. He is portraying the character of an eastern Police Officer who always looks for other means of income apart from his Government salary.
Video Credit: ARY Digital via Youtube.com
✔ Other Cast
✤ Khawaja Akmal: He is another famous character who have been appearing in recurring roles and he played as father of Khoobsurat until his death in 2017.
✤ Faatima Nabeel and Nyle Rizwan: They are child actors playing the roles of Nabeel & Khoobsurat's daughter and Mehmood & Momo's son respectively and have appeared in many episodes so far. Their names in the sitcom are "Chandi" and "Sona" i.e. Silver and Gold.
✿ Here are some related Querlo Chats for you. Isn't it fun to chat with a Chatbot ?
- "Do you support women's empowerment?"
- "What kind of movies do you like?"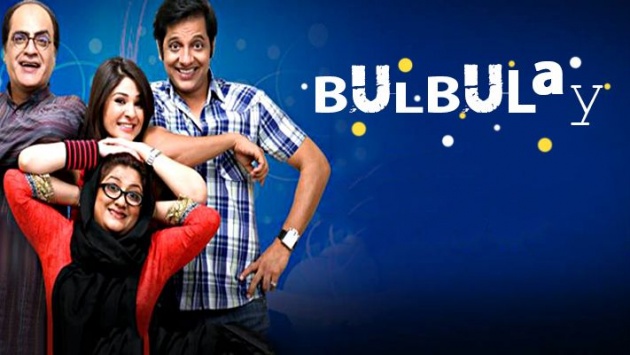 Image Credit: www.imdb.com
✿✸✔✤✪ - - - - - - - - - - - - - - - ✿✸✔✤✪ - - - - - - - - - - - - - - - ✿✸✔✤✪ - - - - - - - - - - - - - - ✿✸✔✤✪

Thanks for Reading. This Blog was written by Rafaquat Noman (a Resident of Saudi Arabia and a Traveler) for bitlanders.
✿✸✔✤✪ - - - - - - - - - - - - - - - ✿✸✔✤✪ - - - - - - - - - - - - - - - ✿✸✔✤✪ - - - - - - - - - - - - - - ✿✸✔✤✪