Every country, region and even local regional people have their own taste and to cater to that everyone has their own style of food, dishes and own recipes. In sub-continent, while Sri Lanka and Bangladesh have hundreds of dishes related to rice and fishes alone, its the rich Pakistani and Indian culture that have thousands if not millions of recipes. In Pakistan, we have regional dishes and food and then there are dishes popular country wide. In KPK, food and recipes are inspired from neighbouring Afghanistan, Punjab has a rich culture, Sindh and Balochistan have their own traditional food. Some traditional and popular food throughout stand apart all and are equally liked by everyone.
Here is a full list of Pakistani Recipes, that also is categorized by type, cuisine, course and many other options. Here you can also get latest breakfast recipes, daal recipes, most popular dessert and sweets recipes, Kebabs recipes, a vast collection of chicken recipes, beef & mutton recipes, seafood & fish recipes, tandoori recipes. Also on some occasions parents are keen to prepare recipes of their kids, so for them here is kids recipes you can prepare at home. I am not forgetting to mention recipes and food for special occasions like Eid Recipes, Holiday Recipes, including Eid ul Fitr recipes, Eid ul Adha recipes and Iftari Recipes.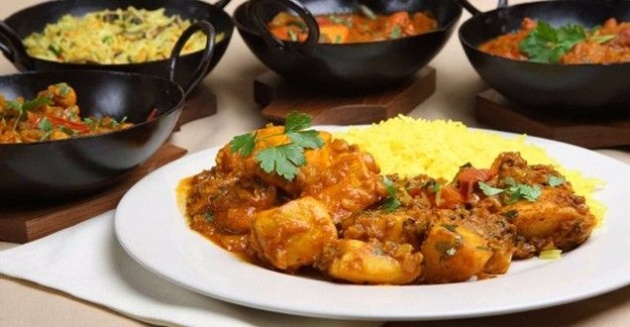 Biryani & Pulaos
Biryani and Pakistani foods are directly linked. No Pakistani feast is complete without its presence. It is basically a South Indian dish but it became a smashing hit in Pakistan for people here are crazy about it. It is made from rice and meat of any type. Biryani took many forms and shapes and even recipe variations here such as Mutton Biryani, Sindhi BIryani, Tikka Biryani, aalo Biryani etc.
Similarly, Pulao comes second after it. It has many forms and methods of cooking because of the variation of culture and differences of areas.
Makai Ki Roti & Sarsoon (mustard) ka Saag
Makai ki Roti with Sarsoon da saag is a famous Punjabi recipe. It involves mustard leaves, makai flour and that's it. Whenever there is a need to represent village culture of Pakistan, it is shown to be eaten.
Kababs /Naan
Naan Kababs are not dishes actually but kind of essential add-ons or pop-ups of a Pakistani dining table. Kebab is made from minced meat and naan with flour dough. There is a wide variety of kababs in a Pakistani dinner table like Shami Kabab, Tikka Kabab, Gola Kabab, Seekh Kabab, Aalo kabab, Chapli Kabab, Chappli Kabab and many more.They are either used together or separately or with other dishes such as Pualo Kabab, Bun kabab or naan nehari etc.
Naan also has many forms like Qeema Nan, Aalo Nan, Roghni Nan and so on, especially Roghni naan is very popular among Pakistanis.
Korma & Nehari
Korma & Nehari are also yummy Pakistani food items. Meat is involved in cooking both the dishes. People enjoy eating them on special occasions such as weddings, dinners, parties and hangouts etc.
Haleem And Hareesa
Haleem and Hareesa involve a lot of food items like lentils; rice, meat, maze etc. but the amalgam of such product is surely is super-duper tasty in the form of Haleem or hareesa. They are majorly served with Naan.
Seeji & Dampukht
Seeji or Saji and Dumpakht are two especial Baluchi cuisine that have become so famous all over the country now. It is made out after skewing whole lamb that makes it unique and scrumptious for all. Dampukht is also made from meat but its cooking involves a lot of fats.
Halwa Puri
Halwa Puri is the last but not least especial breakfast item of Pakistan. It is originated from Punjab but famous all over the world for its yummy taste and halwa eye-catching color. Halwa is a sweet dish that involves Suji, a kind of flour and sugar majorly; while Puri is made out of gram-flour and then deep fried in the oil.