by: NAQIA LEE
So it's mid-day on the 15th of January, a nice day albeit a little cold, and I am sitting by the window in the room, looking out to a lazy Wednesday in my beloved Amsterdam. Occupying my thoughts with what the day could bring, I think "I want to go somewhere."
The next morning I find myself sat on a bus headed for Paris. It was an easy enough destination and the mens and couture shows were about to take place, so why not? After what was one of the most beautiful bus rides I've ever taken in my life - think fields covered in snow for as far as the eye can see - I arrive in Paris. It is nightfall and after a quick dinner with my friend I find myself in bed, ready for the crazy week that is to come.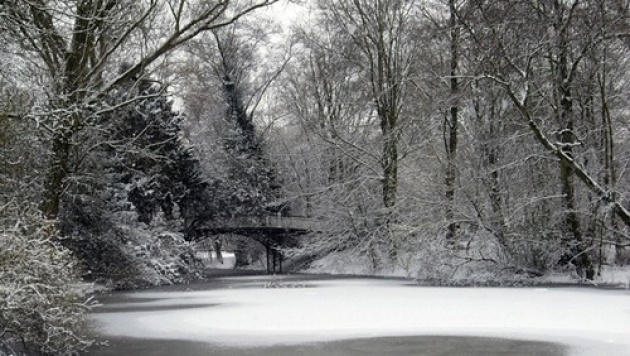 Today is day one of the mens shows for me, though technically it is day two. But day one in the sense that it is the very first time I am shooting at the mens' shows, charting new waters. I've never particularly paid much attention to male models, except for a few whose elven features made me curious to find their names. Like Jaco Van Den Hoven, Paul Boche and Felix Bujo. Then of course there are the ones who everyone knows, like Simon Nessman, Sean O'Pry, Noah Mills, Jon Kortajarena, Cole Mohr, Miles McMillan (a beautiful thing), Mathias Lauridsen, Francisco Lachowski, Marlon Teixeira, Jeremy Young, cand now I just find all these names pouring out, maybe I've given myself less credit than I deserve. Haha nonetheless, I still think it is only the surface that I've uncovered, so I am excited to see what entails from this week and all the things I can learn from it.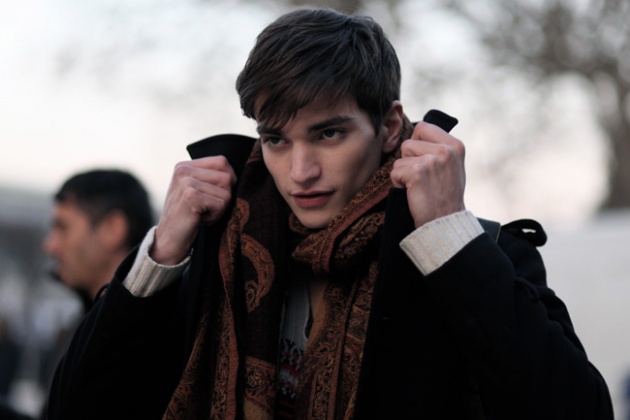 Rick Owens kicks off the day, I arrive at the location, the glorious sun is out, I see friends I haven't seen in a couple of months, and before we know it the show is over and the guests start pouring out. It is a sea of black, and every once in a while you'd spot someone 6 ft tall. I don't do more than just to observe at first, to see how the flow is different than that at the women's shows.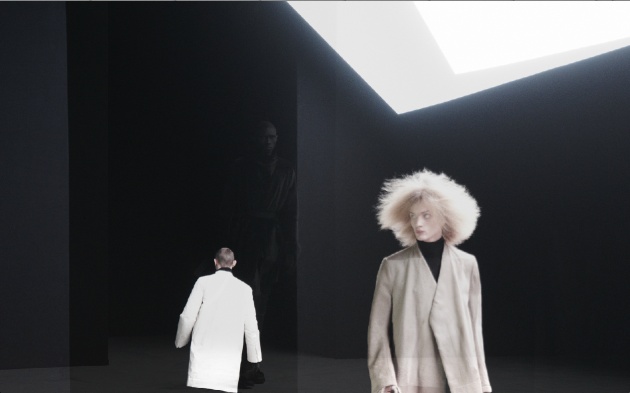 Then when it is quieter I start taking some pictures. Some street style shots, also to test the light, then I see two models walking over. I later found out that their names were Dimitry (Dima) Dionesov - who is apparently into poetry as well - and Gleb Haradkou. I showed that I was going to take a picture and sure enough, exactly as a friend had warned me about male models before, they began to pull funny faces. Haha so we got some nice pictures and they were off to their next show, and they happened to be the last ones at Rick Owens as well.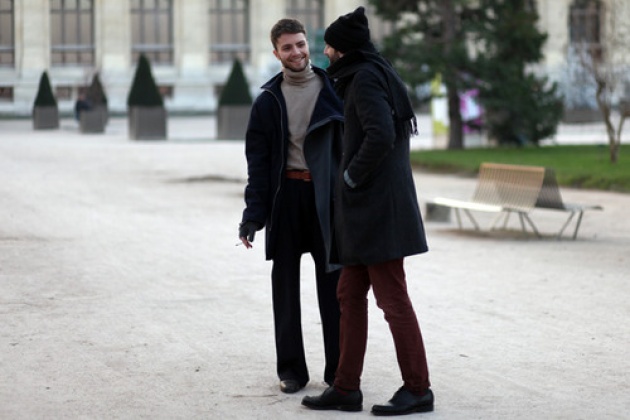 I decide to skip Louis Vuitton and go on a nice stroll to the next location, I've missed the gorgeous city. An hour later I arrive at the Museum National d'Histoire Naturelle for Viktor & Rolf Monsieur. A beautiful location. The trees, the gravel, and again, the sun - which the clouds have done well to hide up till this day. We have a few moments so we test our light, taking pictures of the twins Tommy and Nam who are dressed in identical checkered blazers and blue beanies. The show is over and after taking some pictures at the front we head on over to the backstage exit. A couple of guys, Peter Bruder, Robert Laby (I only find these names when I get back), a couple of pictures, then a group of three come down. Thomas Bukovatz, Mayrone Herry, and Alexander Ferrario. Thomas is adorable, Mayrone has an amazing face and appears to have some sectoral heterochromia in his left eye which is always fascinating and Alexander is well, Alexander. Haha he's got a lot of personality and was directing the shoot, leaning on a wall, posing, all for good fun. We spend a bit of time chatting with him and before we know it it gets dark, seeing as how the light goes away at 5 these days.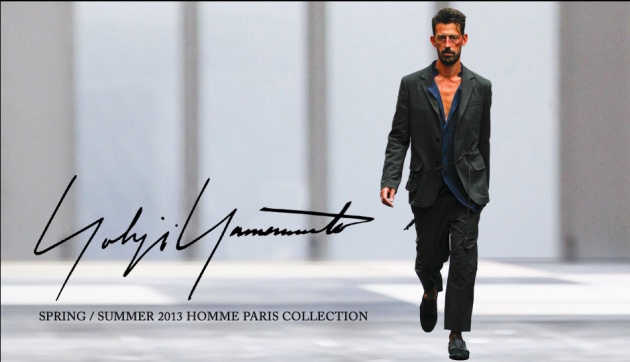 My next show is Yohji Yamamoto since it was a bit late to make it to Jean Paul Gaultier, and off I was on another nice walk, really you can't get enough of Paris. I arrive just in time for the exits. And what an exit it was. Guys with all kinds of beards and mustaches, some you've only ever seen in pictures, and some you've never seen at all. It was pretty fantastic how you were brought over to another world for a bit. And in this world I spot Ben Waters, François Verkerk, Anthony Thornburg and Nick Heymann. Then I see a model with beautiful long hair and an amazing structure of a face. At first I thought - oh cool Mr. Yamamoto didn't spare the girls either, they were given mustaches too! When I finally realized that he was in fact a guy I was even more amazed. One Erik Andersson. More on him to come. While I was left in awe of the face I'd just seen, the man himself, Mr. Yamamoto walks through the door with the most wonderful smile on his face. I smile back and with that comes the close of a wonderful day, and a new experience. ~NL