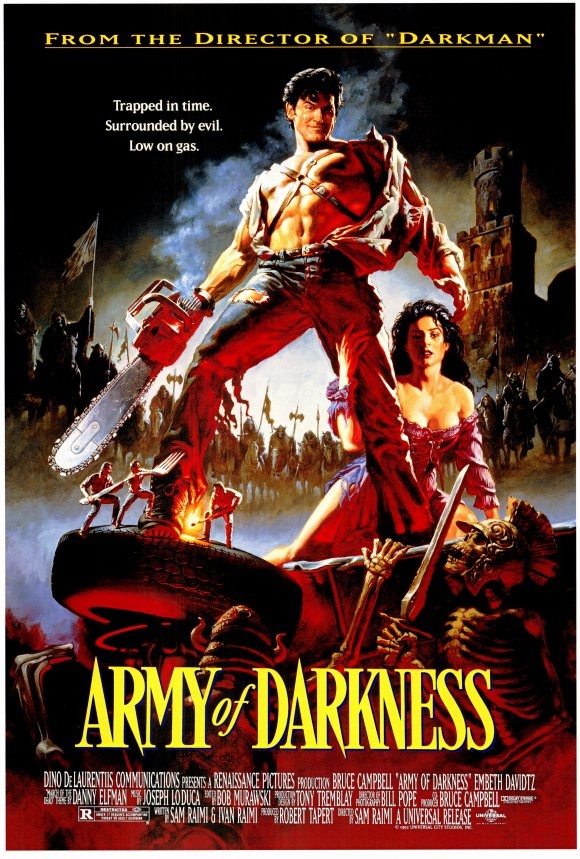 12 Years A Slave 2013, McQueen
Fear and Desire 1953, Kubrick
The Bat 1959, Crane
Evil Dead 2 1987, Raimi
Army of Darkness 1992, Raimi
Nebraska 2013, Payne
Maleficent 2014, Stromberg
On The Road 2012, Salles
Atom Age Vampire 1960, Majano
Walking With Dinosaurs 2013, Cook/Nightingale
Films are such a successful artistic medium for its ability to transport us, however briefly, into a world that is not our own. We are introduced to another time and place and each one of these ten movies listed above reminded me of that. It is odd to see "12 Years A Slave" and "Evil Dead 2" in the same film list but they both portray a world that is foreign, albeit differently. The aspects of reality and fantasy are both at play rather evenly in these films. "Nebraska" and "On The Road" depict locales that exist or existed while "Maleficent" does not. All ten of these films uses the past as a guiding motif. Real or not, the past is another time and place we can tap into with movies.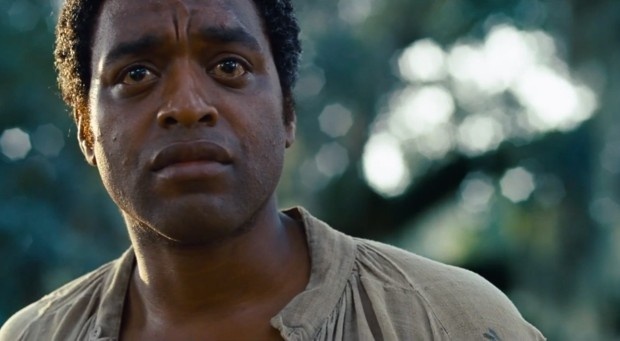 I took a journey from the time of the dinosaurs ("Walking With Dinosaurs") to the14th century ("Army of Darkness") all the way up to the present year ("Nebraska"). I made stops in the 19th century ("12 Years A Slave"), fairytale land ("Maleficent"), the 1940s ("Fear and Desire" & "On The Road"), the 1950s ("The Bat"), the 60s ("Atom Age Vampire"), and 80s ("Evil Dead 2"). Some of them are based on real events, some not, and some take a realistic setting and add in some unrealistic elements. Each film is a journey in more ways than one.
I divided these films into camps of fantasy and reality. Those in reality are worlds we can identify with or that we know existed. The works of fantasy take worlds totally unknown to us or worlds we know mingling with non-existent elements (mostly threats). A spooky cabin in the woods is just a great realistic setting for an incantation from the Tibetan Book of The Dead to trigger the release of every evil force in the area while the world of the Maleficent character is completely made up and derived from a story centuries old. "Nebraska" gives us a beautiful middle America setting and a window into a character slipping into dementia. "On The Road" takes us back to the 1940s America of Jack Kerouac and the Beats.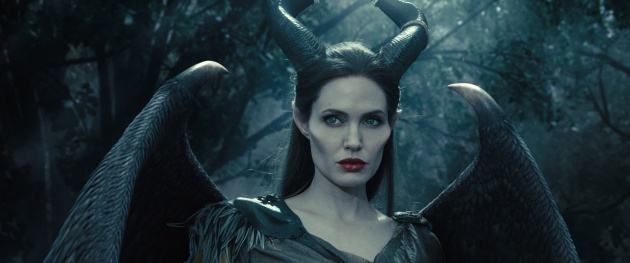 'Once Upon A Time' is an automatic disconnect from the here and now for me and all of these ten movies exemplifies that for me. A vision of the past is a remembrance told by its subjectively predisposed author. We see a story told to us that has already happened. Almost everyone of the films employs a voice-over to narrate the story and aid in the navigation through the condensed chapters of the story. Although Woody in "Nebraska" is living in the present day, he has dementia and must travel through his past (with relatives, friends, acquaintances) with his son to complete his sweepstakes journey.
I watch movies because I flat out enjoy them. A lot. I enjoy the amazing array of material to choose from. I can choose which kind of break from reality I go on and perhaps be completely surprised with where the film takes me. I knew "12 Years A Slave" would be good, perhaps tough to watch, but it blew me away. The films that blow me away or stick with me keep me coming back for more and more. Thanks for reading and happy film viewing.
Do browse the personally selected public domain films I have put on Baxter Martin WebTv!