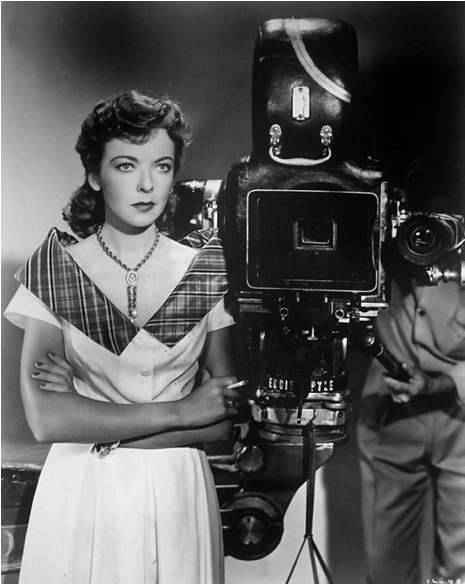 The Magic Eye posters are my analogy for what I am trying to establish with these "Patterns In Film Viewing" segments. You must de-focus your eyes in order to reconstruct the picture. 2D becomes 3D. A pattern emerges once we re-focus in another way. While using this approach with film might not be so definitive as several themes can and should emerge, I am focussing on the female role in the past ten movies I have watched. And when I think of women in film history, Ida Lupino pops into the forefront as a pioneer for women. She may have gotten the shaft for refusing to do a role with Ronald Reagan, but Ida Lupino carved out quite a career for herself in Hollywood. AND she did it in the 1940s and 1950s!!! Let's remember, Kathryn Bigelow became the first female director to win an Oscar in 2010!
Tabloid, 2010, Morris Pan's Labyrinth, 2006, Del Toro The Turin Horse, 2011, Tarr The World's End, 2013, Wright The Nut Job, 2014, Lepeniotis That's My Boy, 2012, Anders Horror Hotel, 1960, Moxey Mahanagar, 1963, Ray Alexander Nevsky, 1938, Eisenstein Star Wars Episode1: The Phantom Menace, 1999, Lucas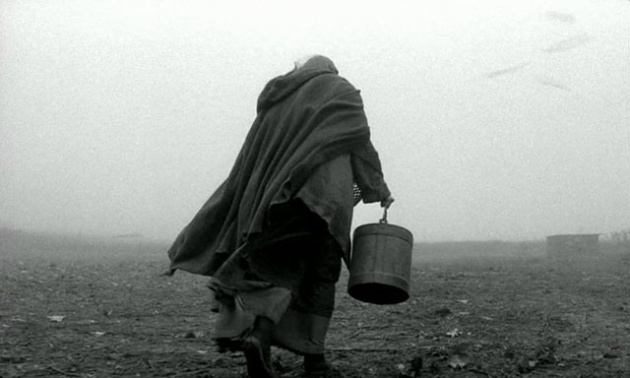 Patterns can't apply everywhere and there's two films here I'll exclude from the discussion, two films which were entertaining but totally dude-driven material which I don't need to watch again in "The World's End" & "That's My Boy." In the other eight films emerges a theme of the woman as the character struggling for survival. This is not a self-serving survival but the survival of others above thyself. "Tabloid" and "Horror Hotel" exhibit two female characters struggling to shine light upon what the majority casts doubt upon, 'factual' evidence aside. "Alexander Nevsky" has not only a real female character (Olga) but a metaphorical one as well (Mother Russia) to serve as inspiration and reward for bravery and victory in the fight for survival. "Pan's Labyrinth," "The Nut Job," and "SW1:Phantom Menace" all have a central female character that serves as both an inspiration and a catalyst for survival for her family/people. "Mahanagar" and "The Turin Horse" have a central female character that wants to be and admirably fills the role as THE cog in the family machine, without whom, the unit would surely fail. There are other strong female characters present and in waiting in these films as well. In all of these last eight random movies spanning time and genre, the female presence is the driving force in the struggle for truth and survival.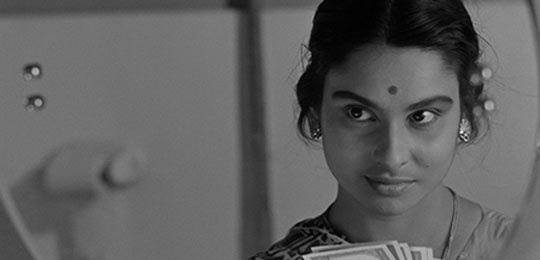 Ida Lupino managed to direct a movie which kind of flips the table on the predominantly misogynistic film noir female presence in "The Bigamist" and Kathryn Bigelow won an Oscar for a male-dominated war film with "The Hurt Locker." I don't necessarily think that women have been sidelined or excluded from film history, but the spotlight doesn't always shine the brightest in that direction. Without Padme Amidala's planet getting occupied, there are no light saber duels between Qui-Gon, Obi-Wan and Darth Maul, not to mention her future place as the mother of Luke and Leia. Catalysts and inspirations may take a back seat to the front and center of the story, but with any work of storytelling, it is always important to remember the genuine heroes; those that toil with little regard to their own self.
In closing, I just want to give my endorsement to the following films I'll definitely watch again in order of desirability to do so (and I'll exclude Star Wars films because re-watched they will be ): "Alexander Nevsky," "The Turin Horse," "Mahanagar," "Pan's Labyrinth," and "Horror Hotel."
For more cinematic entertainment, check out Baxter Martin WebTv and Film Annex.
Watch Ida Lupino's "The Bigamist" here: