A few weeks ago I received a leaflet through the door about a new play called PESTS by Vivienne Franzmann. A raw and brutal portrayal of two sisters trapped in a rotting underclass world of drugs, crime, rape and abuse with little hope of escaping.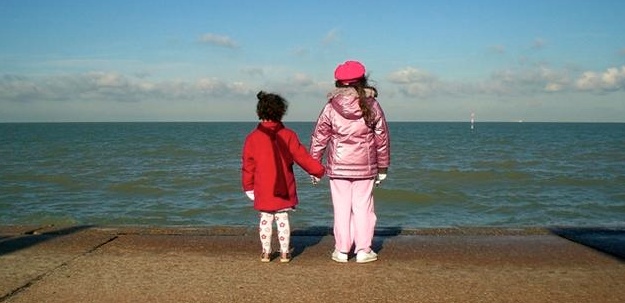 I love social realism films that have political undertones and make statements about the condition of our 'underclass' society. (British female director Andrea Arnold is a particular favourite filmmaker of this kind) And I was interested to see how these messages and statements would be portrayed through another creative platform.
So, what's it all about?
Share equal da child-care? When done you get so fuckin' middle- class? What, you gonna get a nanny next? Gonna start quaff quaffin' red wines an' chattin' shit 'bout dem rocketin' house prices?

Pink loves Rolly. Rolly loves Pink. And Pink loves getting bombed off her face. Sisters from the same nest. Both trapped in a tiny rotting world. Both cuffed to a past that refuses to release them. One wants out. The other needs her in. Trouble is that when you complete each other, you're nothing on your own.
Rolly is Pinks younger sister. Just out of prison, pregnant and with no one or no-where to turn to other than her older sister. She has just started a development programme designed to improve her education and future prospects with the opportunity to gain her 1st job as a cleaner. But Pink finds this a threat and ultimately doesn't want to be left alone to rot – her fears turn to mockery, anger and spite, eventually dragging Rolly down with her.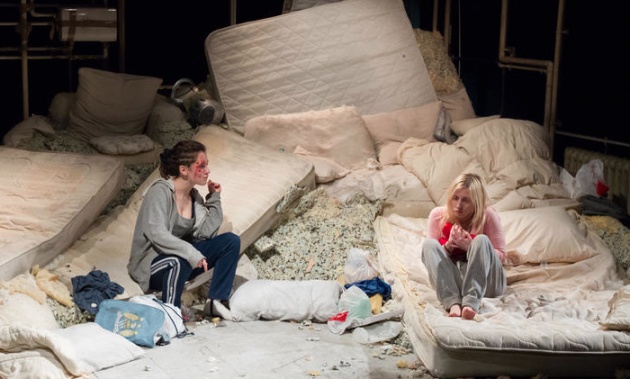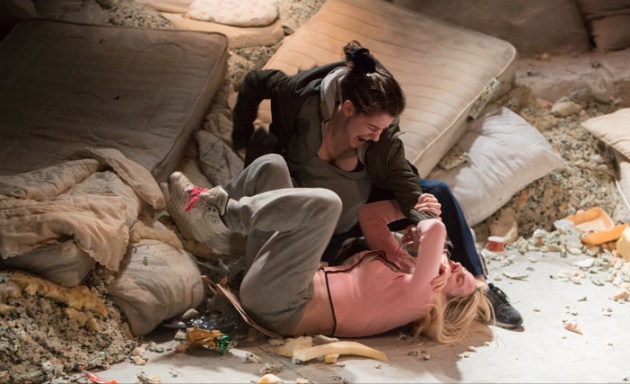 Some amazing performances put me on an emotional roller-coaster and I found the last scene, amongst many others, particularly hard to watch. There are some bold statements about class distinctions, the big social divide and the serious lack of understanding, particularly from those 'well off'. The aim was to challenge us… 'What did we really understand?' I felt a little in the spotlight myself.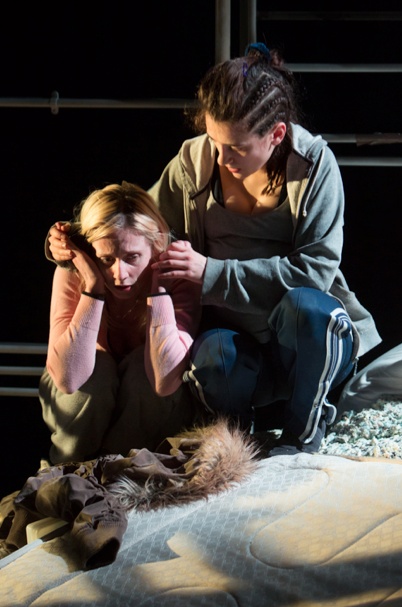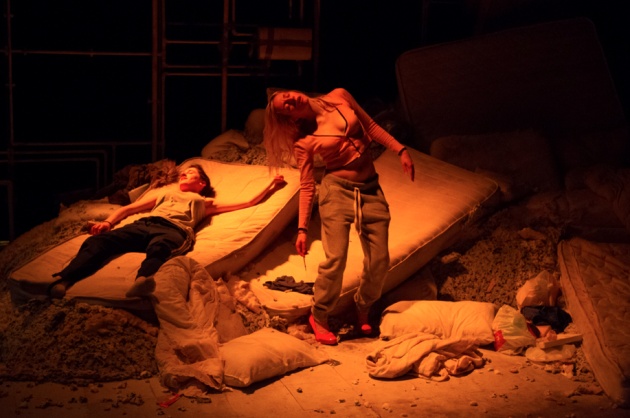 I researched a little into the production of PESTS and was impressed to see that it was commissioned by Clean Break, a social enterprise theatre company set up in 1979 by two female prisoners. The company was designed to educate and inspire playwrights to portray the true issues of women and crime, ultimately enlightening its audiences. The company also offers theatrical education to women offenders and those likely offend.
Behind the scenes, we provide high-quality theatre-based courses, qualifications, training opportunities and specialist support which are critical for the rehabilitation of women offenders in prisons and the community. On the stage, we produce ground-breaking and award-winning plays which dramatise women's experience of, and relationship to, crime and punishment. Our women-only identity is crucial to our history and rationale, and provides us with the most effective model for representing, understanding and meeting the complex needs of women who offend.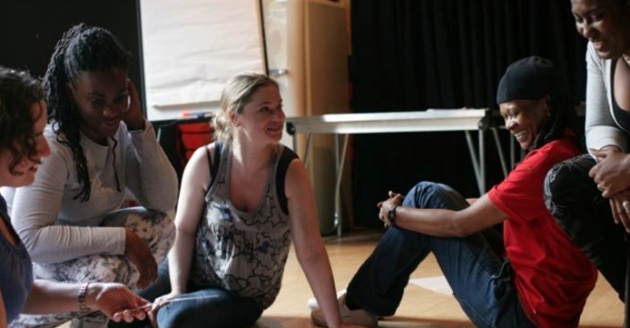 I can't wait to watch more productions from Clean Break. An all round social enterprise that empowers vulnerable women, offers real insight, encourages understanding, educates audiences and finally, ongoing proof of the unlocked potential within what we call 'underclass'.