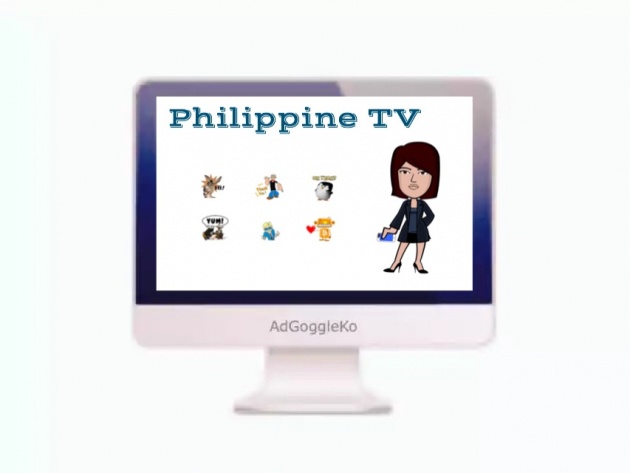 I am no expert in historical accounts leading to the birth of Philippine television. I based this blog on personal interviews I made with male and female baby boomers (those born after WW2) whom I know. The views and opinions expressed herein are those of my interviewees and does not reflect those of this station (as if I own a TV station). Hehehe!

Anyway, according to my sources, Philippine television officially started in 1953 with the birth of Alto Broadcasting System or ABS. TV broadcasting was in its infantile stage and only a handful of wealthy viewers enjoyed this novelty. TV sets were imported from the USA and was exorbitantly more expensive than buying a car at that time. Wow! Can you imagine that? I watch TV on my iPhone but I can't afford to buy a car. That's high technology for you!
When american television manufacturers like RCA began setting up plants in the Philippines, the availability became cheaper and more widespread. However, TV broadcast had a very limited range. Manila and nearby towns could receive TV telecast.
Later on in 1963, another TV station called Chronicle Broadcasting System or CBN was established. They bought ABS and renamed their station ABS-CBN to what it is today, and operated then as Channel 3. Thereafter, several TV stations sprouted overnight. There were Channels 5, 7, 11 and 13, all owned by rich Filipino newspaper entrepreneurs and businessmen.
During the early days of Philippine Television, only a few live TV broadcasts went on air. These live shows were offshoots of very popular radio programs aired nationwide. They were entertainment programs that a lot of radio listeners fanatically tune in everyday. Such the like of the nightly show, "Tawag ng Tanghalan" and the ever long running noontime program, "Student Canteen". Both TV programs were singing contests that produced the best Filipino singing and recording artists of that era. Airtime in the morning usually starts as early as 7:00 a.m.

Channel 7 (GMA Network) was the most favored channel that open up with cartoon shows like "Looney Tunes" and "Popeye the Sailor Man" to the delight of the kiddie viewers (Noontime was exclusively for Student Canteen which run for a decade or so). From early afternoon to night time, Channel 7 aired famous american canned films like Charlie Chan, Count of Monte Cristo, Buck Rogers, Highway Patrol, Lassie, Rintintin, Combat, Victory at Sea, Sea Hunt, the Lone Ranger, Gunsmoke, Perry Mason, Bonanza, Star Trek and Hawaii Five-O just to name a few. They also featured live entertaiment programs like Dance Time with Chito, Shindig and Dance Orama.

ABS-CBN on the other hand was famous for their top billed Sunday comedy show, "Tang-tarang-tang" aired from 7-8 PM and the very first singing contest on Philippine television, "Tawag ng Tanghalan". It was first aired by ABS-CBN then later on moved to Channel 7. By and large, Channel 7 remained TOP CHOICE of Filipino viewership.
When martial law was declared by President Ferdinand Marcos in 1972, all these TV stations were shutdown with the exception of the government TV station, Channel 4. Later on, Marcos allowed his cronies to "buy-out" or should I bluntly say forcibly grabbed the existing TV stations. ABS-CBN or Channel 3 was taken over and renamed KBS or Channel 9. The rest like Channels 5, 7, 11 and 13 remained shutdown for a long period of time. TV shows were under the watchful eyes of government media censors. TV viewing for Filipinos was never the same.
After the 1986 People Power Revolution that ousted Marcos from power, TV stations began to resume normal operations with the previous owners getting back control of their TV networks. Today, with the new digital and satellite technology, our present day TV networks are far reaching than ever before. Our TV broadcasts are beamed to the 4 corners of the earth on real time.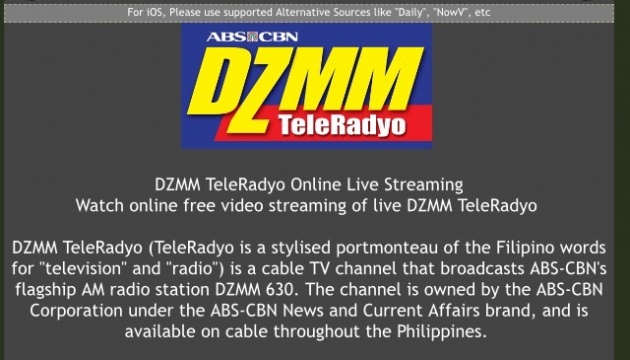 Locally, a new innovation called Tele-radyo links both radio programming with television viewing simultaneously.
Today, the Philippines has over 8 local TV channels, not to include the numerous cable TV networks. We can receive the latest news or programs from the USA, UK, Japan, China, Taiwan, Singapore, Malaysia, Korea, India, Germany, and even Russia just to name a few.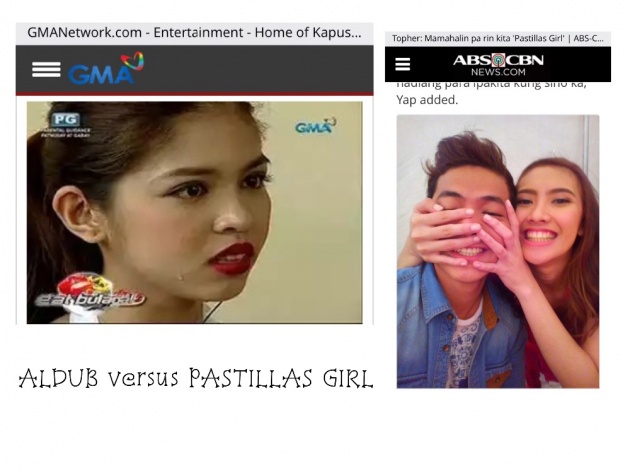 Locally, we now enjoy live entertainment programs, Filipino and Korean tele- novelas that are considered icons of Philippine TV programing. They compete with one another for viewership and national ratings.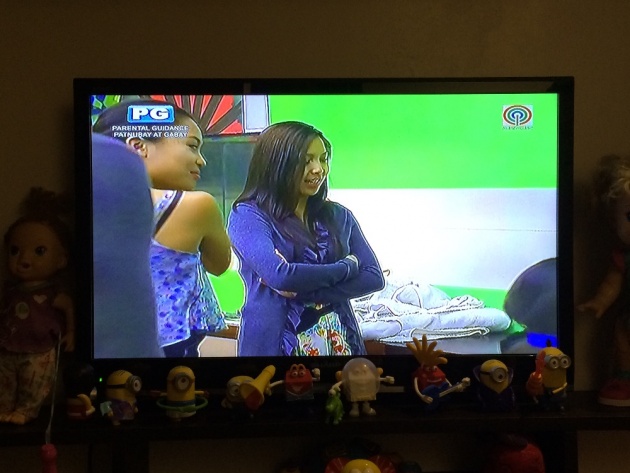 Almost every Filipino household from North to South, East to West has a TV set. With satellite communications, Filipinos can now view international and worldwide programs in the comfort of their homes. Amazing how the world has shrunk because of miracles of electronic technology. I wonder when we can view programs from Mars or other planets. That would be the day! Not in my lifetime I guess.
So, like what Porky Pig always say, "THAT'S ALL FOLKS"!
***images are my iPhone screenshots edited with Phonto app***