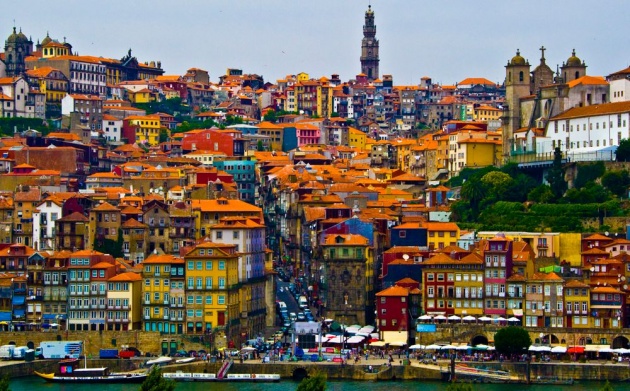 Porto is the second biggest city of Portugal and a beautiful city in the north of the country.
It's widely known for it's francesinha (a tipical dish), by the historical zone of the city and for Porto Wine.
The Porto wine cellars are a extraordinary tour.
The city was elected the "best european destination 2014" and was nominated for several prizes this year. Recently it was voted the third best destiny worlwide.
If you visit you can't miss the six impressive bridges and the historical zone. If you visit in the summer, you have to see the beaches and Foz.
Porto's historic centre is amazing! There you'll find the Clérigos Tower, the São Bento railway station and
the Ribeira area.
You can get to the city from three main ways:
- by plane:
Francisco Sa Carneiro Airport, located
approximately 11km from the city. There is a metro line that ends there and several bus and taxi available.
- by train:
Campanhã and São Bento are the two train stations in the city. International services end at Campanhã but ypu can easly catch a train to São Bento, no worry. São Bento is not only a train station but also a historical point, so don't miss it.


- by bus
there are a lot of bus routes that connect porto to other cities and a bus network to move inside the city.
For those who may be planning a visit, there are some useful informations:
- Currency: Euro
- Language: Portuguese (most people talk a little english, so you will have no problem if needing directions)
- tourism website: www.visitporto.travel/