Today is Thursday April, 11, 2013 almost 4:30 pm Kabul time and I opened my laptop and connected the etisalat telecommunication company internet 3G modem to check Film Annex website after being trained by Roya Mahboob on how to upload articles on Film Annex.
After the Film Annex site was opened, I put the name of Francesco Rulli in the search engine of the site as some articles were found which were wrote by him. Suddenly the title of post-2014 paid my attention among the articles. I clicked on the post-2014 article and read it all and saw some related pictures as well.
Before NATO missions in Afghanistan, this country experienced many civil wars and insecurity and the people of Afghanistan practiced the killing, injuries, home evacuations and economical bad incidents.
Since 2004 Afghanistan was floating in the pool of peace and insecurity and this country was witness for some positive changes such as building schools in Afghanistan, telecommunication, accessing of rural community to their basic needs, establishment of National Solidarity Program, privatizations of education systems, technology, GDP growth and so on.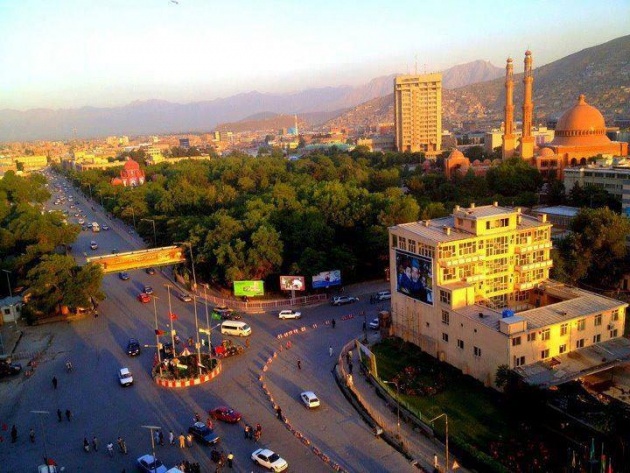 Picture (Kabul City)
Notwithstanding of continues instability and struggles and mid peace, Afghanistan people do not want to practice the past bitter experiments of war any way. The people do not want to go to their neighborhood countries as refuges but they want to be there as businessman or diplomat. The people of Afghanistan do not want to be witness for more killing, injuring and disabilities anymore. They do not want to use different currencies in different areas of Afghanistan as used to before. Now the people of Afghanistan sipped the taste of the peace, stability and wealth and do not want to lose it simply.
Afghanistan military forces are now able to take control of their country by their selves however this topic (post-2014) now has been changed in to a controversial worldwide debate, the international media are trying to present the post-2014 in a very terrible way in order to increase the Afghan people worries and concerns, but these kind of propaganda are just propaganda and they want to control the Afghan people mind and let them believed that the Afghans are not able to control their country by their selves, which is completely not true.
Francesco Rulli wrote in his article about post-2014 and he exampled only a few small projects of technologies after post-2014, however those projects are also useful, but since this topic are discussed controversially nowadays and all the people of Afghanistan are bond to this topic, so the major implemented projects should be reflexed in the articles in order to get the people of Afghanistan happy and believed for further prosperity for the future.