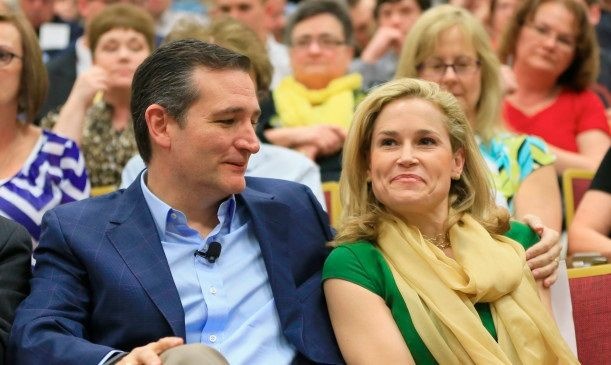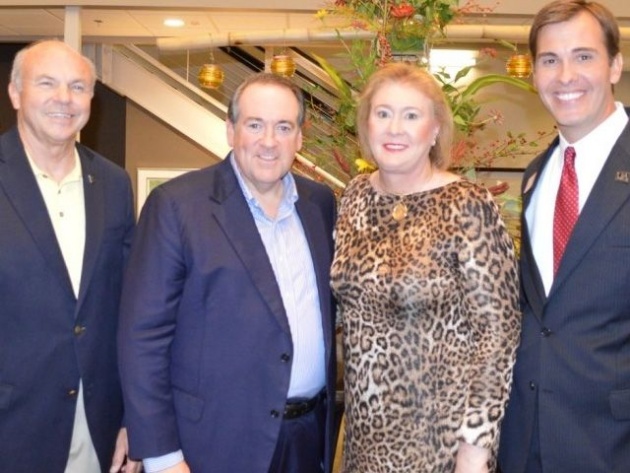 Potential First Lady For 2016
met her husband, then Rep. John Kasich, in a way that seems fitting for an Ohio native. The 25-year-old from Upper Arlington met her husband, 12 years her senior, through the ever-popular Ohio State University football team, according to a 2010 report from the Columbus Dispatch. Karen met John while working for a public relations firm, creating a quick profile of the representative in the football team's guidebook.
John called to praise her work, and told his chief of staff, "I've just seen the most beautiful woman I've ever seen," the Dispatch reported. That led to eight years of dating while John served in Congress and a wedding in 1997. Now, more than 25 years after the couple met, John Kasich -- now the governor of Ohio -- was set to announce his candidacy for the 2016 Republican presidential nomination Tuesday. In a bit of full-circle closure, the governor planned to make his announcement in front of about 4,500 people at the Ohio Union, the student union building at -- of course -- Ohio State University.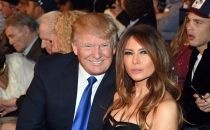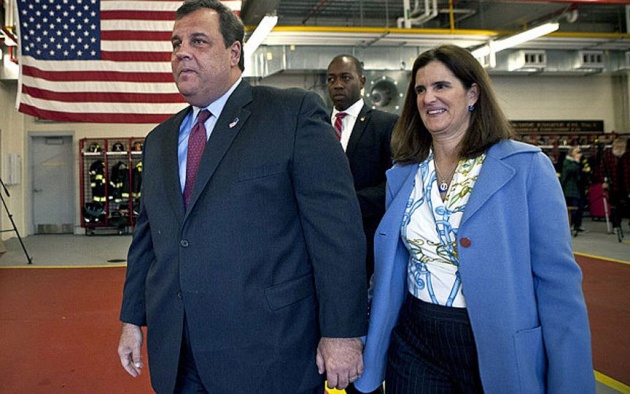 Karen Waldbillig Kasich was born and raised in Upper Arlington near Columbus and attended Ohio State University where she graduated with a bachelor's degree in communications. She married John, who had gone through a divorce, in 1997. Karen worked for a number of years in healthcare, public relations and marketing, and climbed the ladder eventually to become a vice president at GSW Worldwide. She left the position to take care of the couple's twin, now-teenage, daughters, Emma and Reese.
"I felt I was half as good as I was at work and half as good as I could be at home," she told the Dispatch in 2010. "I wanted the focus to be on my kids; I'm only going to have them for a short while."
Karen became first lady of Ohio after John -- who had taken time away from politics and worked in finance -- won the gubernatorial election in 2010 over Ted Strickland and then won re-election in a 2014 landslide. Kasich failed once before in a presidential bid he eventually dropped in 2000, so the 2016 campaign should be familiar ground for Karen and the family. The candidate told the Dispatch in May his wife and daughters, now freshmen in high school, are "fine" with him running again.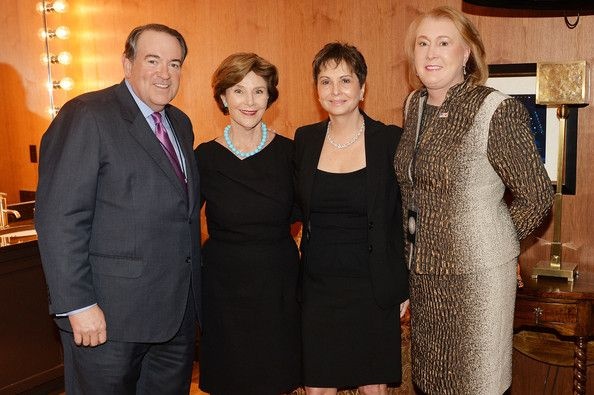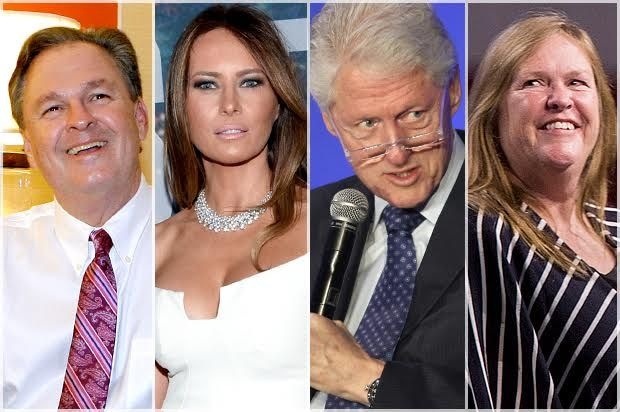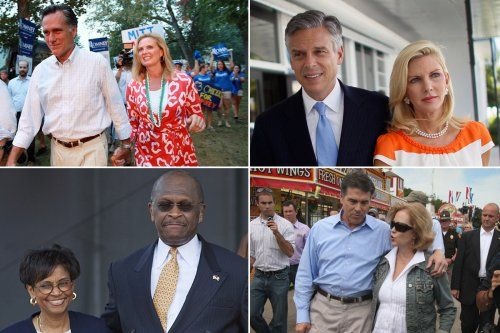 Karen Kasich has been active at her daughters' school and is known for being a fitness enthusiast, often seen running or swimming. After losing family members to heart disease, it became a particular point of interest. "If I can shine a light on anything as first lady in Ohio, health would be what I'd focus on," she said, Cleveland.com reported. "I've seen the effect of wellness on people's lives, so I'm pretty passionate about it."
She's also taken on leadership positions for after school programs and an anti-drug program for youths, and created a program that featured local artists at the governor's residence. The hope was to take those points of interest from Ohio to the White House.