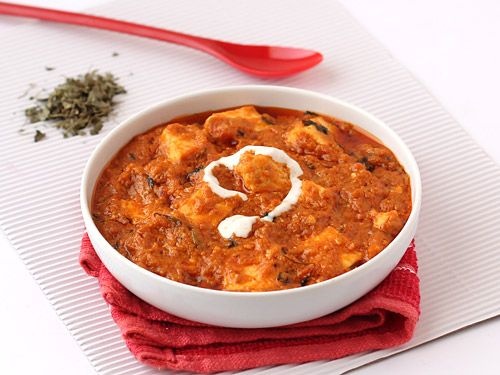 Ingredients:
80 gms chicken cut into pieces
1 cup curd
1 onion paste
1 cup tomato puree
2 tbsp ginger garlic paste
3 tbsp ghee
1 tbsp garam masala
1 tbsp coriander powder
1 tbsp red chili powder
Preparation method:
Mix chicken pieces with curd, ginger garlic paste, red chili powder and salt and keep aside for ½ hr in the refrigerator. Take a microwave safe bowl and add ghee and onion paste, tomato pieces and other dry masalas ad microwave covered for 6-8 minutes stirring in between. Add marinated chicken and ½ cup water and mix it thoroughly. Cover it and microwave at 100% power for 8-10 minutes stirring in between. Cover and microwave at 60% power for 2-3 minutes. Serve hot with naan or roti.