Maintaining, restoring and protecting of the cultural heritage of Afghanistan are part of national identity and hope for the future.
Ghazni which named as Asian Capital of Islamic civilization in 2013 is of the central provinces of Afghanistan. This province has lots of ancient and antique places such as Ghazni minarets.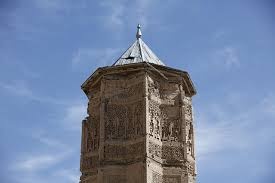 The two minarets of Ghazni have dominated the scenery of Ghazni for almost on thousand years. These minarets are located about one mile north-east of Ghazni city and are 600 meters apart. The palace of Masud III, an archeological site discovered in 1964, is located between the two towers. Also the tomb of Sultan Mahmood and the tomb of Sultan Masud are located near these minarets.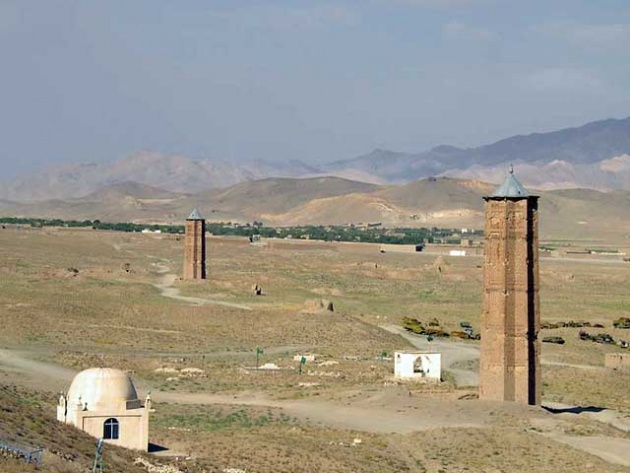 Ghazni minarets are built of fired mud bricks faced with ornately carved stone and terracotta during the time of Masud III and Bahram Shah. Inscriptions include multiple Kufic writings with the four lower panels having a continuous band containing the Fateha sura from the Quran, written in cursive script on a floral background. Iron roofs were built to protect the decoration of the minarets 50 years ago.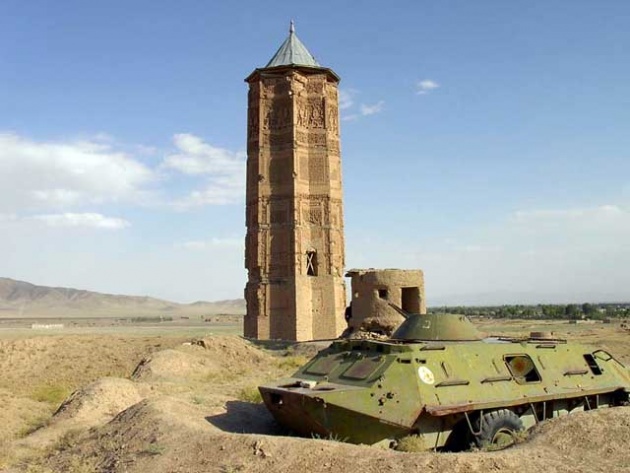 These towers stood over 44 meters high for more than 700 years, until an earthquake destroyed their upper halves 110 years ago. Now the minarets are about 20 meters high.
By Mohammad Elias Hatimi