The Afghan Perspective finally got a new format. We worked hard to make it fun. I would like to thank Fereshteh Forough and the whole Film Annex team. 
From the beginning, The Afghan Perspective show has been very serious and mostly about CBS' 60 Minutes. My goal was to take the existing show and make it fun and Rock'n'Roll. Fereshteh is a very smart, funny and interesting person in real life and I wanted to show that on camera. In the first takes, she was serious and a little bit stiff, but than I asked her to be more natural and she did a fantastic job.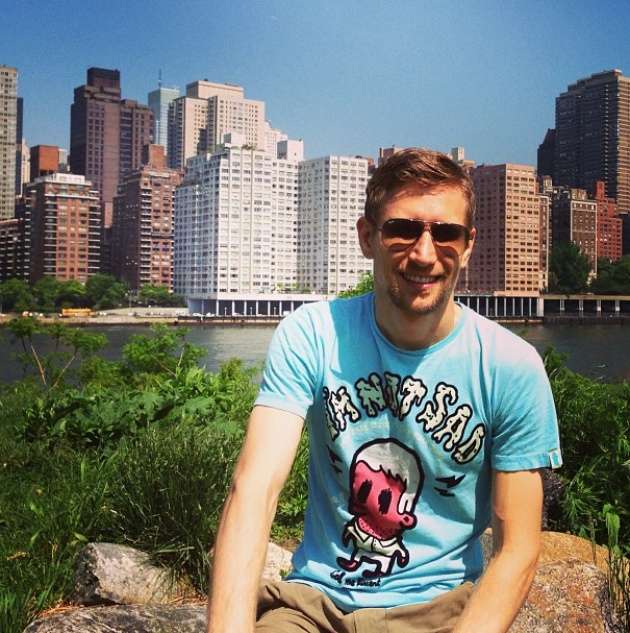 It was a very good experience exploring Roosevelt Island in such a beautiful weather. Roosevelt Island is an historical place with an amazing view of Manhattan. 
For the next episode, we want to invite TIME 100 Roya Mahboob. In 2012, in collaboration with Film Annex, she created the Afghan Development Project and started building Internet classrooms in schools in Afghanistan. She became one of the board members of the Jelly HQ where she is going to help and support more Afghan women and girls towards providing better education and having the opportunity to access social and digital media to promote themselves and spread their messages. 
We are going to make the show more fun and bring interesting stories of different people, and also make it more interactive with the audience whom we want to involve more. Therefore, any ideas and comments are most welcome to support the show and promote the content. 
Enjoy the first episode:
The Afghan Perspective, Fereshteh Forough in New York City
Sem Maltsev