There are many parts of the fashion industry that aren't glamorous. In fact, most parts of the industry, aside from its products, events and gloss magazines can be deemed a glamorous life (Read: There's nothing glamorous about dragging a rack of couture Vera Wang dresses double your height across the hallway of an office, or doing a pick up for a shoot with a $75,000 men's watch in your purse running across the streets of Manhattan to make sure you've picked up all the necessary items for a shoot in LA, of which your bosses are leaving to in two hours. Expect a lot of panic and perspiration, even in the middle of Winter;)
Having said that, another aspect of my job working at an e-commerce store used to be directing and styling all the shoots, on top of writing the editor's notes / product descriptions. Thankfully, the various aspects of a shoot have now been divided into several processes between the Buying and Content team.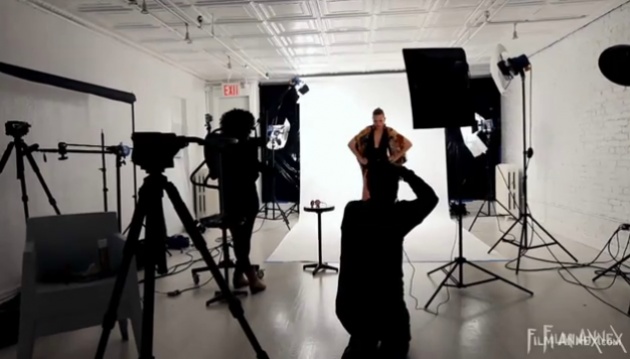 Product shots aren't much fun. In fact, it is a process that unlike editorial shoots, sees very little magical moments. The process of an editorial shoot begins from the notification that goods have been received. When a delivery has occurred, the model and photographer is scheduled. If you're working with a tight budget, I would caution and advise that it is VERY much worth your investment in an experienced model. The various looks for each product is then organized and pulled out, with the occasional mix and matching of clothes with old products and other basics like denims, leggings and tops. These styles are steamed and prepped in advance in terms of style, as well as speed of which the model can change (example: a model is going to take much longer to change her bottoms, especially if they are skinny jeans. So, we would then figure out all the tops to go along with said bottoms in order to save time).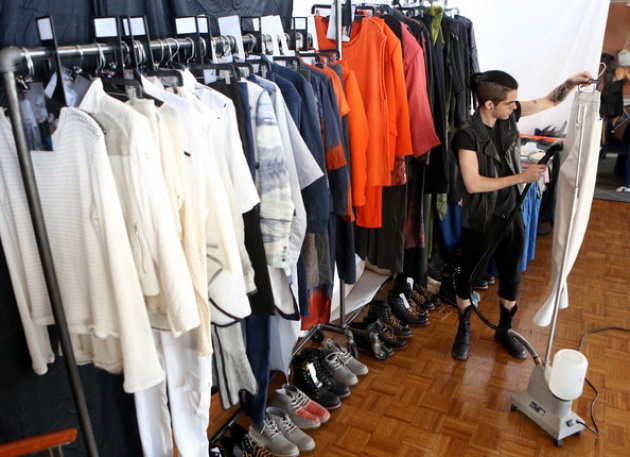 On the day of the shoot, looks are churned out as fast as the team can handle, usually in a 360 degree view where the model works it for the camera (and the clothes!) to get the shot from the desired angle.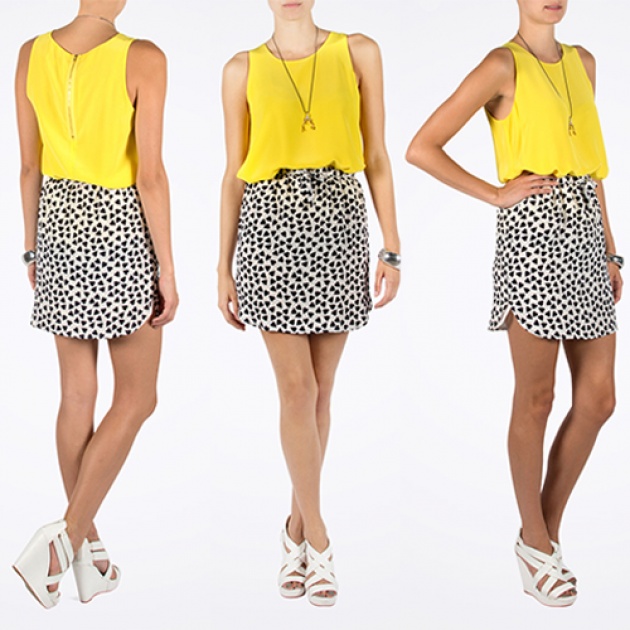 After this is done, we then have to create table top shots for both the accessories, and the clothes. These are done either by sophisticated machines, Photoshop or through using a mannequin. Either way, it is a very manual and tedious process in terms of laying out the items to shoot. And in my personal opinion, doesn't get any better the more you do it.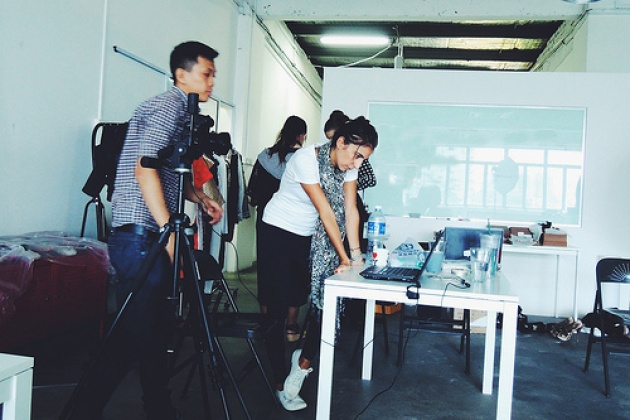 Once all of these are done, the images are then sorted, re-touched and then sorted once again to be uploaded into the system. And voila, the items, after a semi painstaking process, are now shoppable (@ Inverted Edge).
Behind the Scenes Photo Shoot with photographer Nico Iliev and Model Barbora Dvorakova.