The Examer Educational Software is a fantastic idea brought up by Roya Mahboob and Fereshteh Forough. I noticed it the first time I browsed the Afghan Citadel website and I was fascinated by this software which connects students and teachers. It's paperless and immediate. I wanted to link the students and teachers to my world, the world of Film Annex and digital media. I wanted to project them in the world of social media, to be more exact , the world of "Professional Social Media".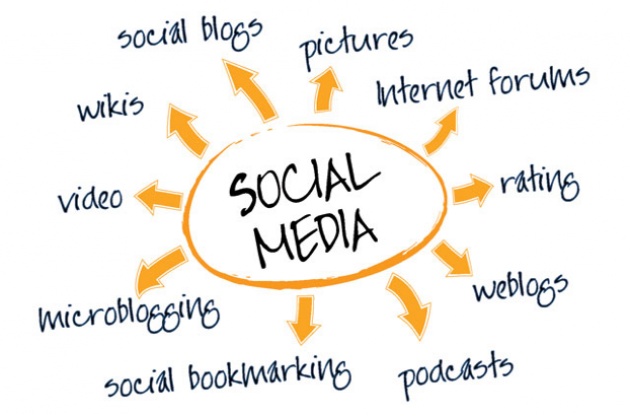 Film Annex is an online film distribution platform with 300,000 registered users, and over 40 million viewers a month. It sounds impressive but hear the Business to Business numbers:
40,000 filmmakers
3,900 writers
35,000 professional films, no user generated low quality content.

With Roya Mahboob, Feresheth Forough, Elaha Mahboob, Eren Gulfidan, and our team in Italy, we developed the third generation of the Examer Educational Software. We created a first curriculum for Social Media Studies, and we started registering students in Afghanistan. First, they created email addresses, then Film Annex accounts and social media accounts on Facebook, Twitter, Google+, and LinkedIn.
This week at Film Annex, we took an important decision:
a) we added Tumblr to our list of social networks,
b) we changed the percentages of the social media network values in the Buzz score.
The new score gives 15% value to LinkedIn, 10% to both Twitter and Tumblr, 5% to both Google+ and Facebook.
The above changes and upgrades were done from the "Professional Social Media" point of view. We decided to project the students into the "professional world". This is why we already prepared a series of Essay Tests on LinkedIn functionalities. We are working to involve MBA students from SUNY New Paltz to establish a mentorship program for high school students in Afghanistan. Brilliant students like Mike Smith = Social Entrepreneurship and Edgar Laborde = Alternative Energy for Developing Countries, can make the difference.

Young people in developing countries grow up very fast. They take responsibilities very early in life. They have limited financial opportunities and great creativity. Time is a very important factor. It's necessary to educate them on the value of "professional social media" to consolidate from day one a network of valuable business contacts and mentors. This is why LinkedIn gets three times more value on our network that Facebook. No harsh feelings with Zuckerberg, but at the end of the day, I need to get those students a job and make sure they do not spend too much time chatting with friends just for fun. Check my considerations on Zuckerberg IPO.
Let's give them the best, ok?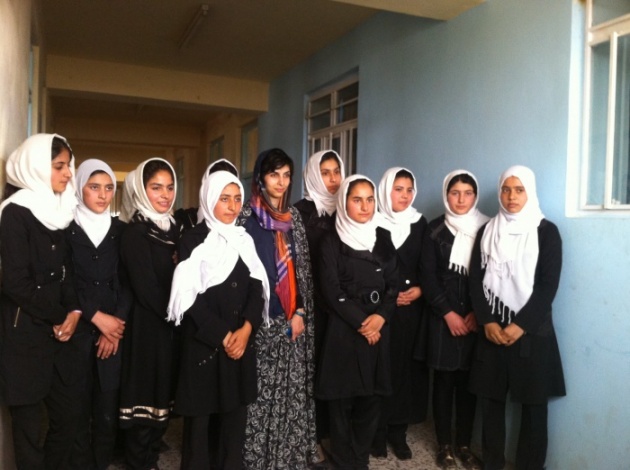 Essential to the success of our project is the involvement of students and professionals from developing countries, so that both ends can benefit from it. MBA students and social media experts can educate and mentor high school students in Central and South Asia, collaborate in the development of new business plans and ideas beyond the borders of the US and Europe, and gain international recognition and leadership. American and European MBA students need Afghan, Central and South Asian students and professionals to broaden their spectrum and step out of the hyper competitive and inflated developed world. In Central and South Asia, there are no Starbucks or Apple stores. There is room for growth and opportunities we can't even dream of in the US and Europe. Investments are accessible and cultural diversity facilitate niche projects that would never see life in developed countries.The median age in Afghanistan is 18 years old! In the US, it's 36. In Europe, it's 37!
This is how Film Annex was able to establish its relationship with over 30,000 students, collaborate with the Afghan Educational System and purchase equity of Esteqlal, a professional soccer team in Kabul: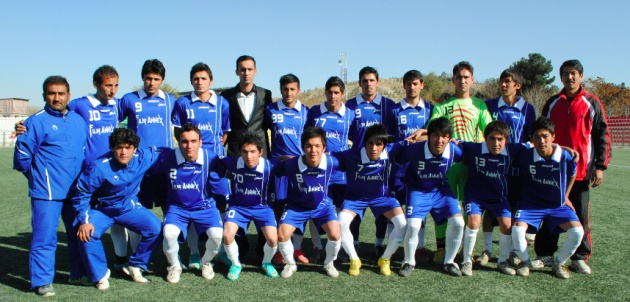 The above are achievements that objectively would be unthinkable in the US and Europe for a private company of the dimensions of Film Annex. Those are achievements we realized thanks to the professionalism and dedications of people like Roya Mahboob, Feresheth Forough and Elaha Mahboob. Empowering young women from Central and South Asia is the secret to Film Annex, Film Annex Capital Partners and Citadel of New York's success and growth.
Today, I exchanged a few message with a friend from Florence, Paolo Frosini, about his company's activities, Resolvo SRL. It's my intention to involve Italian educational and professional institutions and broaden the concept to the rest of Europe. I want to hire students in Europe to mentor other students in Central and South Asia and execute ideas and projects in developing countries, starting from Central and South Asia.
Here are two very important pillars of our concept:
Comments are welcome.