Life under water possesses a great deal that we still have not yet discovered entirely, which makes underwater adventures all the more appealing.
I always wanted to go scuba diving in a legitimate way because I absolutely love water sports and the raw and natural beauty of oceans, lakes and the like. Well, I have tried snuba diving previously but it does not have the same risk as real scuba because I was attached to a floating boat that held the oxygen and my mask plastered onto my face.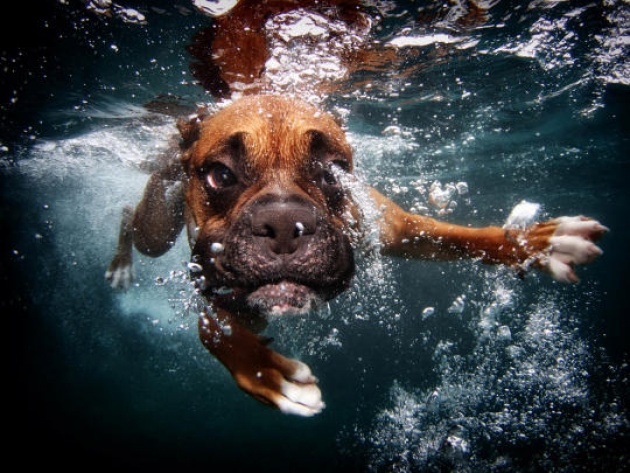 The legitimate version of scuba diving seems so appealing and free as you dive into the depths of the ocean and swim with the rest of the sea, exploring with fascination as you swim along with your oxygen tank attached to your back, freeing you to explore, for a certain amount of time of course.
We all know how beautiful underwater sea creatures can be, especially when taken with a GoPro camera. I envy these animals as one photographer, Seth Casteel, takes underwater exploration and photography to a whole different level with his recent photos of dogs underwater went viral, quickly grabbing the attention of audiences everywhere.
Casteel also recently came out with a book, 'Underwater Dogs', where the photographs are capturing "at-ease mentality of pets on location in the natural surroundings".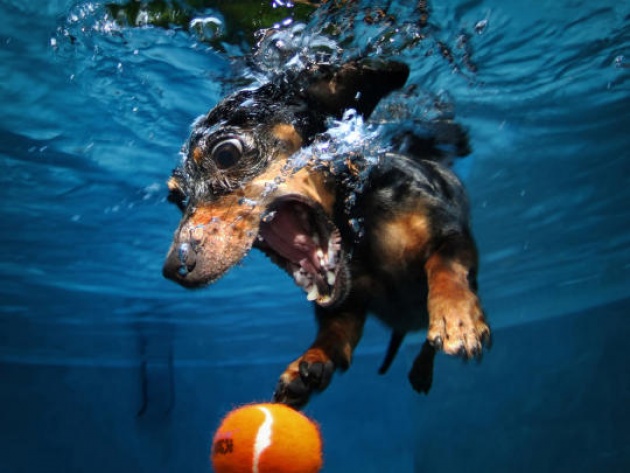 These images are really unique in nature and definitely have a humorous appeal to them as this Chicago and Los Angeles based photographer evokes the natural side of man's best friend underwater.
The award-winning photographer, Casteel has his own studio, "Little Friends Photography" that specializes in lifestyle pet photography but their furry friends of ours are truly the shining stars in this scenario.
We all love taking underwater photos for some reason or other, probably because there's not much control and striking a pose is not as simple as it seems. So imagine these furry pups in their natural state either chasing a ball or a ring underwater.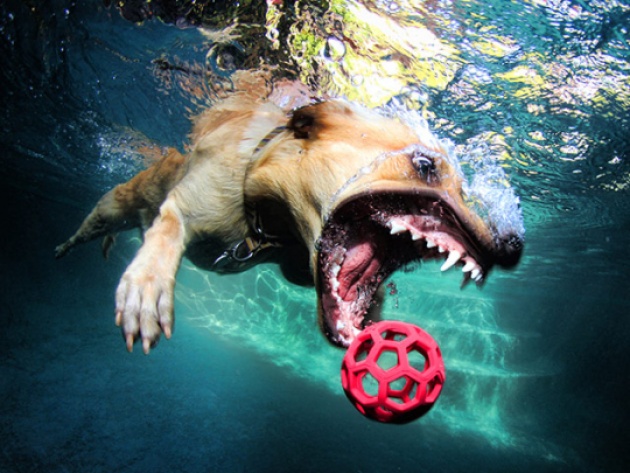 Life underwater is very interesting and creative minds consistently come up with various methods to make the public aware of the art present in the natural world; in the meantime, I still crave scuba diving and hope to take some awesome photos of my own.