Images Credit: Querlo Via www.linkedin.com, www.bitlanders.com, betanews Via betanews.com Edited by Moon Khan
After long time approximately I guess after 7 months :) finally Micky has announced Topic and after writing on this topic we can avail the chance to get additional bonus rewards. So this time I am happy in participating this announced task of writing and tried my best to write a good blog on "Blog for Querlo and Earn higher rewards". Let's take start from Querlo Intro….
Querlo Introduction:
BitLanders recently introduced latest feature named Querlo. Querlo is a new technology which is owned by MTI USA Inc (Company of bitLanders' founder named Francesco Rulli) having a slogan "A chatbot with a human touch".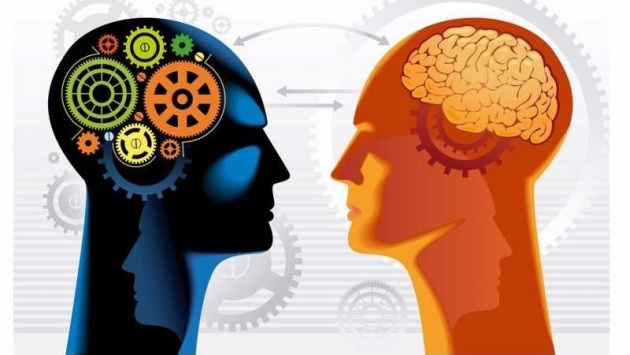 Image Credit: ITProPortal Via www.itproportal.com
Through Querlo chatbot technology, companies and brands can start conversation (also get knowledge about their likeness and dislikness from clients) and create direct relationship with their clients through the medium "brand ambassador" of the companies on the same online platform of Querlo and collected date in an interactive way through online surveys. I will also say that Querlo chat bot is a unique chat bot in way where u can submit your survey without fear of any cyber attack. So it is a chatbot of cyber privacy. As old format of surveys are acceptable but they didn't create enough engagement with their target markets. Also the format of these surveys are not as interesting as customers supposed. Secondly, most of people didn't show interest to even attempt them. Querlo has taken interesting approach by changing the conventional method of survey into more attractive, interesting, and approachable way. Use of Querlo will be the best part of raising companies where it is difficult to collect accurate and real time data of valuable customers through building relationship online by Communicating, Listening and Understanding customers on Querlo's chat bot in a short but meaningful time.
[1] The primary benefits of using Querlo's chatbot technology are:

1. Establishing a direct conversation and relationship with people

2. Learning more about their passion and interests

3. Educating them about the brand's or organization initiatives

4. Building, owning and controlling a qualitative database and research - in Real Time

5. Rewarding them for their interests and skills

The above is done with words, images and videos. This is done in any widget format or embedded on social media platforms like Facebook and LinkedIn. Data is collected and documented in Real Time. [1]

Reference: Linkedin Via www.linkedin.com/company/querlo
Video Courtesy: Sky High Advertising Via You Tube.com
Querlo chatbot is according to demographic of customer and this way asking the relevant answers to its target market. Querlo also uses image to make it clearer and answerable as Querlo is not only bound to answer in yes, no, strongly agree or disagree it also diversify the scope of survey by providing additional option of extracting the data from the survey taker by providing them the opportunity of entering their personal opinion personal options as well. So reliability of data is quite relevant in Querlo. Querlo is also different and attractive as it is giving a feel of human touch in asking questions and giving answers from its chatbot. One of that kind of survey that give feel surveyor that she/he is talking to some real human and receiving answer in a more real feel and comfortable environment openly.
That is why......
Querlo, increases consumers interactions up to 400% and time per session up to 800%. Traditional surveys perform between 1 and 2% of competition rate, Querlo is up to 32%.


Reference: Linkedin Via www.linkedin.com/company/querlo
Querlo for Bloggers on bitLanders:
You all definitely noticed that there is addition of a Querlo Tab for bloggers in blog writing section. Through that we can also get benefit from Querlo in a way, now we can add embedded code of Querlo chat in our blogs to generate more traffic on our blogs.
Video Courtesy: Mohammad-Belal-Khan Via www.bitlanders.com
If we add blog Querlo chat almost closer to our blog this will look better and increase the interest of readers to in participating the embedded chat in a way that they not only read the blog but also participate in giving answers of asked questions on the chat.
Today is the time of technology and everything get much smarter so, same like that people also prefer to participate in online surveys like "Querlo dynamic platform of chat" than traditional surveys. So Querlo chat makes your blog more interactive when people will find chat of their interest and also with a feel of human touch like Querlo will ask you questions according to your age, gender, hobbies, interest and politics. It can also extract more info than the traditional blogs. It is also useful for bloggers as they now can understand their audience easily through this chat participation of them.

Image Credit: JustLearnWP Via justlearnwp.com Edited by Moon Khan
Increase in number of participations on Querlo embedded chat on any individual's blog can increase the traffic to that blog and also increase the user visit time on it. This traffic of participants and their stay time will increase the value of blog.
So what are you waiting for??? Go and write any blog and add relevant Querlo chat in your blog. The good thing of this chat is that it is very easy to add by just copy any given embed code and pasting on area open by just clicking on the "Querlo" tab.
The Important Role of Querlo Chatbot Technology is to counter Cyber Privacy:
Cyber attack has become a real threat today throughout the internet. Attacker target and hacked the different organizations websites, online pages, accounts etc. by different viruses, by redirecting users to fake address of websites instead of original, unauthorized web access and personal information leaking through some fake online forms help hackers in damage.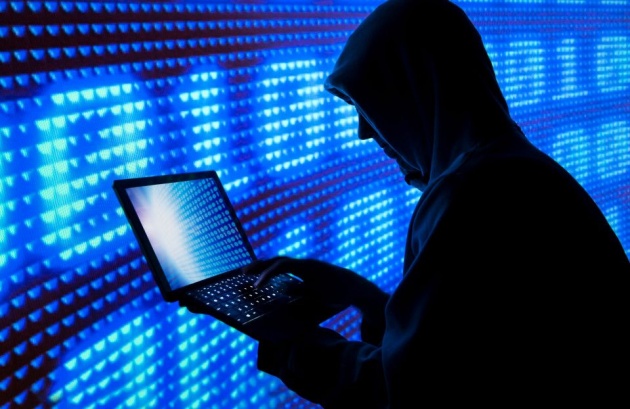 Image Credit: Getty Images Via www.thesun.com
"SAN FRANCISCO — Eleven hours after a massive online attack that blocked access to many popular websites, the company under assault has finally restored its service.

Dyn, a New Hampshire-based company that monitors and routes Internet traffic, was the victim of a massive attack that began at 7:10 a.m. ET Friday morning. The issue kept some users on the East Coast from accessing Twitter, Spotify, Netflix, Amazon, Tumblr, Reddit, PayPal and other sites."

Images Credit: (1) CSO Online Via www.csoonline.com, (2) INOL Via innoonesland.com Edited by Moon Khan
Since decades companies are trying to stabilize their hosting services by applying different changes not only in software but also on hardware level. By implementing these changes companies are trying to win the safety trust of their customers. By providing the trust for the data reliability, providing trust worthy method of payments processors, also providing accurate customer information.
Although these changes are positive on social media as it has eliminated the fake people from social media. It also benefited marketing companies as now they are getting more real people to market their products like Facebook has recently changed its policy by changes the user id creation process now you can only make user profile on Facebook by your own name if you ignore it Facebook send you notification to make it with your real name or either block your id. On other hand this change has made people real information more exposed for the hackers to steal as there is no more fake information regarding to the people anymore.
It is also observed that many celebrities have millions of fans on different social media sites but there is no surety of those fans that how much of them are accurate as many of them has made fake id's and repeatedly made different id's. So market companies are trying to approach such people which are active on the fan page of different celebrities' social media pages and not trying to have direct conversation to those people to gather necessary data for the research basis.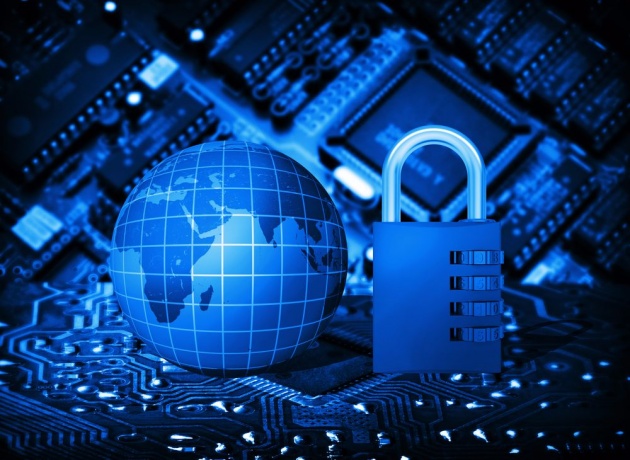 Image Credit: Compass Cyber Security Via www.compasscyber.com
Hackers all around the world are unpredictable and there is no surety on how much damage they cause to the reliability of the data as the fact is most of the companies are trying to extract such data by approaching social media plat forms like Facebook and twitter.
Under the current situation Querlo has introduced new way of data collection which they call "diversification and real time data re-distribution".
Querlo is a new technology which has the most basic role of helping its customer to create their own controlled data collection and gathering platform according to their priority basis. Querlo is able to collect data of first party data not only through their website but also through different social media sites. This new widget can be added to anywhere through embed code so its availability dimensions for different websites is unlimited. Querlo is able to collect data from different websites and social Media according to their demographic. Querlo has another unique ability of saving data in real time and also extract the and save data in real time as well. Hence it is eliminating the danger of data loss.

Image Credit: www.querlo.com
This is the End of my Blog. Hope you people enjoyed alot... I spend my hard working here in writing this and want your comments below in comment section.
Thanks for sparing time in reading My 43 attempt for my virtual home "BitLanders".... Stay Connected for more articles..... ツ