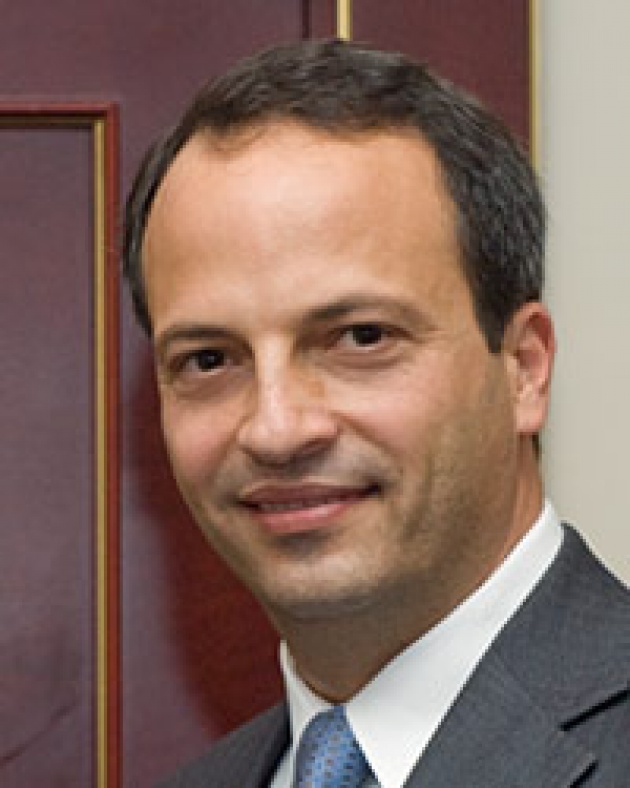 Rabih Torbay is Vice President for International Operations and oversees International Medical Corps' global programs in 28 countries on four continents and its staff and volunteers numbering in the thousands. Torbay has personally supervised the expansion of International Medical Corps' humanitarian and development programs into some of the world's toughest working environments, including Sierra Leone, Iraq, Darfur, Liberia, Lebanon, Pakistan, Afghanistan, Haiti and, most recently, Libya.
As the organization's senior representative in the nation's capital, he serves as International Medical Corps' liaison with the U.S. government, including USAID, the Department of State, the Department of Defense, and the Department of Health and Human Services.
Raised in Lebanon, Torbay is a civil engineer who worked in that field until early 1999, when he joined International Medical Corps' humanitarian efforts in Sierra Leone. Following the September 11terrorist attacks, Torbay first went to Pakistan, and then Afghanistan, to lead International Medical Corps' emergency regional response team. He remained in Afghanistan for eight months establishing programs throughout the country.
In October 2002, Torbay moved to International Medical Corps's headquarters in Los Angeles where he became Vice President of International Operations. In 2003, he led International Medical Corps' emergency response team into Iraq as the first non-governmental organization (NGO) to enter the country, and later one of the first NGOs to enter Baghdad after the war. He remained in Iraq for seven months, setting up the organization's comprehensive relief and development initiative.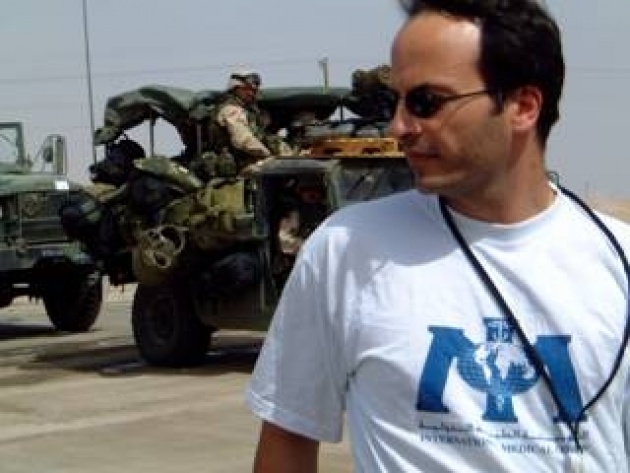 Torbay led International Medical Corps' rapid response team in 2004 into the Darfur region of Sudan, where its programs currently address the needs of more than 230,000 displaced persons in some of Darfur's most desolated areas. In July, 2006, after war broke out in Lebanon, Torbay organized International Medical Corps' emergency relief efforts to residents of the southern part of the country, who had been trapped in the fighting there.
After the devastating January 12, 2010 earthquake that hit Haiti, Torbay organized and deployed International Medical Corps' Emergency Response Team that was on the ground in Port-au-prince providing services in 22 hours.
Torbay led International Medical Corps' response operations in Libya, with teams on the ground during the initial onset of the crisis who are now continuing efforts as the country recovers and rebuilds.
FA: How would you describe Global Impact's charity work?
RT: Global Impact is an international stage where donors and can respond to global challenges proactively and effectively. Global challenges are not static, and Global Impact's organizational framework allows the ever-evolving priorities of donors to connect with the most pressing issues facing the world's most impoverished citizens.
Global Impact harnesses the financial capacity of donors and links those donations to organizations providing dynamic solutions to the world's most challenging problems. This multi-faceted approach empowers donors and organizations alike - as well as the world's most vulnerable and disadvantaged people.
FA: What is Global Impact's greatest strength?
RT: I believe Global Impact's greatest strength is its organizational capacity to respond quickly and efficiently to catastrophes and conflicts anywhere in the world. Global Impact catalyzes donor and charity organization response mechanisms through the establishment of known and proven frameworks that address a variety of different causes through flexible short-term and long-term solutions. The organization has a strong track record of responding to a diverse set of causes and crises – this knowledge base, awareness, and familiarity provides increased momentum towards sustainable and successful solutions. Overall, the combination allows donors and organizations such as International Medical Corps to transition and respond to the evolving needs of any crisis on the ground – especially in those first few critical days.
FA: What motivated you to join the Board of Directors? What about your personal background, interests and experience helps you advance the mission of Global Impact?

RT: I grew up in Lebanon during the war, I was four years old when the war started, and I left Lebanon right after I graduated college as a civil engineer. So my whole youth was spent during the war in Lebanon, so at that point I had seen nothing but war. I went to Sierra Leone in West Africa, and got hooked. I loved it, and got offered a job and stayed in the business world for about eight years. During that time the civil war in Sierra Leone began, and I met the Senior Vice President of International Medical Corps when he came to conduct an assessment.

At that point I didn't know much about the NGO world, but a few weeks later I received a call from the Minister of Health requesting help for a cholera outbreak on a nearby island. When I arrived with a nurse, knowing nothing about heath, cholera or disaster relief, the community couldn't believe that someone had actually come. Hundreds were dying each day when we arrived – we set up a treatment program on the island, and within a week there were no more deaths. So I started learning about the NGO sphere, and eventually became the International Medical Corps Country Director for Sierra Leone, the Regional Director for West Africa and Central Asia, Deputy Director of International Operations, and now Vice President of International Operations.

I'm extremely passionate about the work we do as a team – at International Medical Corps as well as within the humanitarian and disaster relief sphere. I say that because it is wholeheartedly a joint strategic effort of internal stakeholders within International Medical Corps as well as external stakeholders. It's so important to be opportunistic, seize opportunities as they come, and be strategic and a few steps ahead in your thinking. Not only that, but also being able to take challenges head on, and being able to ask for help. A good leader surrounds themselves by other passionate, knowledgeable and motivated people, because no one is an expert at everything. That mentality is crucial towards the mission of Global Impact, and is demonstrated through strategic relationships with multiple organizations that specialize in one aspect or another of global health, disaster relief, or WASH as an example. When donors and specialized humanitarian relief organizations come together on a mutually-beneficial playing field, program implementation becomes more effective, and programs eventually benefit more vulnerable and impoverished people around the world. Lastly, I grew up knowing first-hand the effects of war, and I think that drives me to be a better person, be a better leader, and help create a better world for everyone.

FA: Among the many humanitarian, disaster relief, international development and social investment issues that Global Impact supports, which is most personally compelling to you? Why?

RT: Although all of these investment issues are important, I believe that Global Impact's investment in disaster relief is the most compelling to me personally. Disaster relief requires a coordinated and immediate response through integrated approaches that not only address the natural or man-made disaster, but also provide successful long-term solutions that address many of the underlying challenges and in turn potentially provide protective measures against future disasters. International Medical Corps' mission is to engage devastated health systems through capacity building and training, and bring them from relief to self-reliance.
Global Impact's framework embodies all of these values, and promotes both short-term and long-term solutions within disaster relief and humanitarian sphere. The relationship between International Medical Corps and Global Impact reflects parallel goals and objectives, further supporting our strategic partnership. Specifically, Global Impact established the Disaster Relief Fund, which provides additional funds for longer-term programs sponsored by donors who are committed to sustainable solutions. These long-term disaster response funding mechanisms allow charitable organizations to react to unanticipated challenges, or issues that cannot be addressed in the short-term such as health systems strengthening.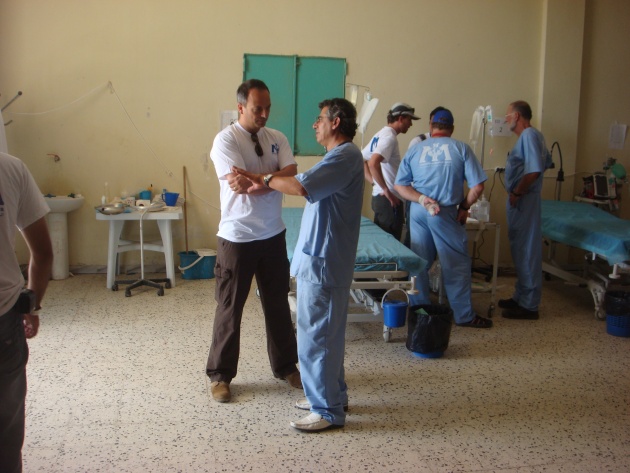 FA: What role do you think U.S. corporations and the private sector can play in the developing world? How can business and philanthropy mutually create an environment of corporate social responsibility and 'Sustainable Philanthropy' that benefits everyone?

RT: U.S. corporations and the private sector can play a huge – and mutually beneficial – role in the developing world that concurrently promotes corporate social responsibility. On one hand, the private sector can invest directly into the developing world, employing and providing income to local citizens. On the other hand, the private sector can partner with humanitarian organizations like International Medical Corps to provide essential services.

This is best reflected by the private organization Hess Corporation in Libya, and their partnership with International Medical Corps. Hess invested in International Medical Corps in Libya during our emergency response, and now provides major investments to International Medical Corps programs that are resurrecting the Libyan health system through capacity building and heath workforce development. Additionally, Hess also has operations in Libya which contribute to the local economy. This sort of relationship between the private sector and developing world promotes the creation of business and social value that is foundational for sustainable development.
FA: How can charity and corporate workplace giving campaigns benefit a corporation's employees and improve the bottom line for shareholders?

RT: Charity can benefit a corporation's employees and 'bottom-line' through a variety of methods. Firstly, by engaging employees with charity within the business or corporation, the employees appreciate the workplace more and may invest more time or be more productive at the business or money in the charity. Secondly, corporate social responsibility also helps businesses, employees and stakeholders develop a sense of 'ownership' to the programs they support, and may provide more funding opportunities for implementing organizations. Overall, there is a better connection between all players – the business, the employees, the stakeholders, and the implementing charity organization.

FA: What is your favorite success story of a Global-Impact program supported by the private sector?

RT: Although there are many success stories of Global Impact programs globally, "Starting Afresh After Years of Abuse" is one of my favorite success stories. It's the story of a woman who survived rape and kidnapping in the DRC, and became an independent business woman.
She suffered a lot, and was raped repeatedly and bore the child of her captures. Her husband did not want her back.

A few years after the birth of her fourth child, she heard about an organization that helps socially-excluded women like her. It's one of Global Impact members.

Learning vocational and business skills allowed her to start her own small business making popular local drinks; with the help of her sponsor, she saved $15 each month to reinvest in her business. Most importantly, she learned to value herself and to consider herself a person equal to others. The encouragement she in her group helped her overcome her past abuse and bring stability and security for her and her children.

Fereshteh Forough