In today's world, billions of people are constantly connected through the Internet. This constitutes an opportunity for companies who are willing to establish direct relationships with people around the globe. Any company can REACH and INSPIRE people all over the world. What does it mean, REACH and INSPIRE? Let me explain in more details.
Once a company reaches a specific person or group of people online or in person, it has the opportunity to inspire a constructive conversation. At MTI, in the last 20 years, we studied and developed a deep understanding of people's interests and motivations, and how to inspire a vibrant and transparent conversation focusing on the peoples' stories instead of forcing them into a single branded perspective. Brands are eager to sell their products and make the mistake to not listen to what people are talking about, and even worse, they fail at inspiring people to further continue the conversation.
At MTI, we reinvented research using the Internet to reach people, on Chats, where immediacy and intimacy are key elements, or programmatically through traditional and native advertising. We inspire people to share their thoughts, interests, skills and perspectives. With MTI, conversations are very transparent and the user is aware of who they are engaged with and what the information will be used for. Inspiration at MTI includes access to special events, recognition, products and loyalty rewards (an example is MTI's proprietary patent pending Social Rewarding Technology implemented at www.bit-miles.com). Inspiration is a complex process that develops over time upon people's interests, traditions and locations. Inspiring people is not only publishing a banner or a blog, it involves a sophisticated series of questions, answers, exchanges between the brand and the user, getting deeper into the topic, contributing with new ideas and options from both ends so that the conversation isn't dull and predictable, but new and informative.
Our philosophy is very different from the traditional data-mining technologies and philosophies currently adopted by traditional advertising and social media platforms which interfere with people's privacy and attempt to figure out what they want and need without informing them. As a result, Millennials and emerging generations are distancing themselves from traditional platforms like Facebook, which gather information and resell it to advertisers. MTI hires skilled conversationalists with a deep upstanding of people's interests in the region or demographic they belong to.
The word Advertising today is often associated with spamming, pushing people to do things they don't want to or gather information they prefer not to share. On the other hand, MTI's methodology is a series of transparent and inspiring conversations between brands and people which triggers great opportunities, appreciation and loyalty.
People can learn from brands, but above all, brands must learn from people. It doesn't matter how large and well organized a company is, only people can share original stories and information that shape new opportunities. Inspiring conversations is an art. When The Medici Family decided to sponsor artists like Michelangelo and Brunelleschi, they gave birth to cultural movements like the Renaissance and conversations that last to this day and will last deep into the future for billions of people, including the most sophisticated advertising art directors and technology experts. It is not a coincidence that MTI has offices in Florence, the cradle of Renaissance, and New York, the world capital of Advertising. By combining technology and the Art of Conversation, we can REACH and INSPIRE an entire world.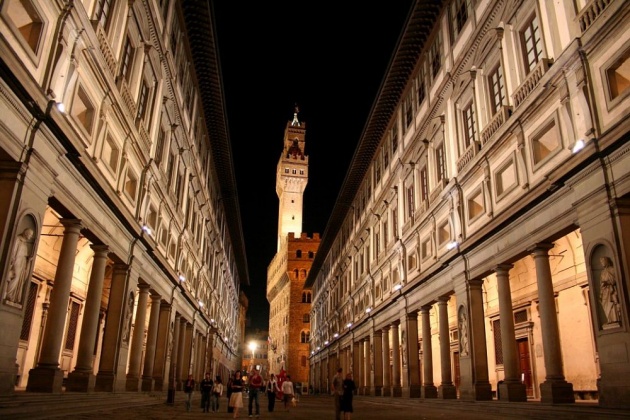 The Uffizi Gallery, Florence. source: Wikimedia
If you have any questions and topics you want to explore please don't hesitate to reach out to me and Elaha Mahboob.
Thanks
Francesco