Hello there!

Hope everyone is having a great day!

Today, I'm gonna talk about my favourite football club, 'Real Madrid C.F'.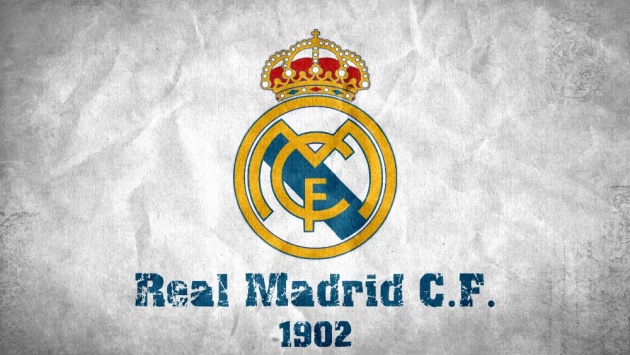 Source: http://www.citylifemadrid.com/
Introduction:
'Real Madrid C.F' or commonly known as "Real Madrid" is a football club based in the capital of Spain, "Madrid". It was founced in 1902. The word, 'Real' , is spanish for "Royal". From start, Real Madrid has proved to be among the best teams in the era, along with 'F.C Barcelona' which is also a spanish Football Club based in one of Spain's major cities, "Barcelona". Both the Clubs, Real Madrid and F.C Barcelona are known to be the greatest rivals and the best teams in the world. Real Madrid C.F has its home ground named 'Estadio Santiago Bernabeu' with the capacity of 85,454 seats. It is named after a previous Real Madrid's legend player whose name was also 'Santiago Bernabeu'.
Its not possible to explain every single thing about the Club. But, I am gonna explain important things.
Anthem:
Crest and Colours:
After the club came into existence in 1902, the logo has been changed a few times. 2nd logo was publised in 1908, 3rd in 1920, 4th in 1931, 5th in 1941 and the last one in 2001.



Source: www.soccermaniak.com

The club has worn its traditional white kit from the start. And are often called as "The Whites".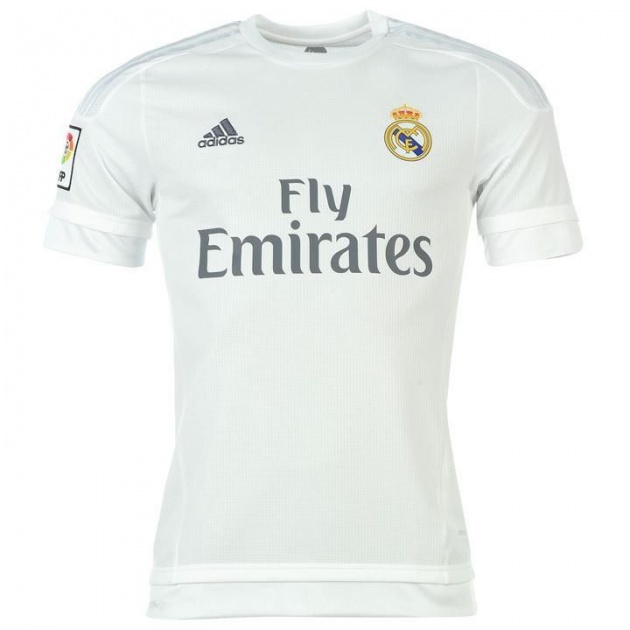 Source: http://images.sportsdirect.com/images/products/37759301_l.jpg
Honours:
The club has been the greatest club from the start. Not only on domestic tournaments, Real Madrid has been able to win trophies on European level too. The club's achievements are given below:
Domestic competitions:
La Liga:
Winners (32) – record: 1931–32, 1932–33, 1953–54, 1954–55, 1956–57, 1957–58, 1960–61, 1961–62, 1962–63, 1963–64, 1964–65, 1966–67, 1967–68, 1968–69, 1971–72, 1974–75, 1975–76, 1977–78, 1978–79, 1979–80, 1985–86, 1986–87, 1987–88, 1988–89, 1989–90, 1994–95, 1996–97, 2000–01, 2002–03, 2006–07, 2007–08, 2011–12
Copa del Rey:
Winners (19): 1905, 1906, 1907, 1908, 1917, 1934, 1936, 1946, 1947, 1961–62, 1969–70, 1973–74, 1974–75, 1979–80, 1981–82, 1988–89, 1992–93, 2010–11, 2013–14
Supercopa de España.
Winners (9): 1988, 1989, 1990, 1993, 1997, 2001, 2003, 2008, 2012
Copa Eva Duarte
Winners (1): 1947
Copa de la Liga
Winners (1): 1984–85
European competitions
European Cup / UEFA Champions League
Winners (11) – record: 1955–56, 1956–57, 1957–58, 1958–59, 1959–60, 1965–66, 1997–98, 1999–2000, 2001–02, 2013–14, 2015–16
UEFA Super Cup
Winners (3): 2002, 2014, 2016
UEFA Cup
Winners (2): 1984–85, 1985–86
Latin Cup
Winners (2) – shared record: 1955, 1957
Worldwide competitions
Intercontinental Cup
Winners (3) – shared record: 1960, 1998, 2002
FIFA Club World Cup
Winners (2): 2014, 2016
Pequeña Copa del Mundo de Clubes (predecessor of the Intercontinental Cup)
Winners (2): 1952, 1956
Copa Iberoamericana
Winners (1): 1994
Rivalry:
El Clasico: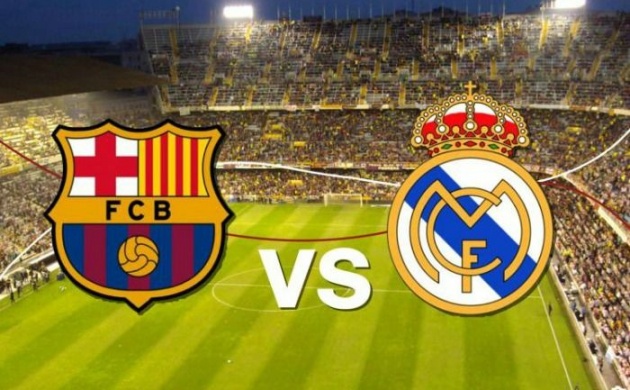 Source: www.barcelonas.com/

'El Clasico", spanish for "The Classic" is name given to any match between Real Madrid C.F and F.C Barcelona. Both the clubs are known to be extreme rivals of each other. There's a lot of of heat between the fans of these clubs. Real Madrid are known for their counter attacking strategies while Barcelona plays with possession. Both the clubs are among the most valuable, most followed and most watched clubs in the whole world. This rivalry is not from the start. In early days, F.C Barcelona was not that competitive as Real Madrid was. In those times, Athletic Bilbao used to stay in top domestic ranking alongside Real Madrid. But in middle 19s, Barcelona became better as a team and could give a hard time to any club around the world. The main reason of the hatred and fierce rivalry is because Madrid and Barcelona are among the top cities in the Spain; There were political differences between the cities. Real Madrid are known to support Spanish Nationalism and Barcelona as supporters of Catalan Nationalism. Real Madrid has proved to be better than Barcelona as they've won more titles domestically, in European Competitions and in Club World Cups too.
Alfredo Di Stefano Transfer Issues: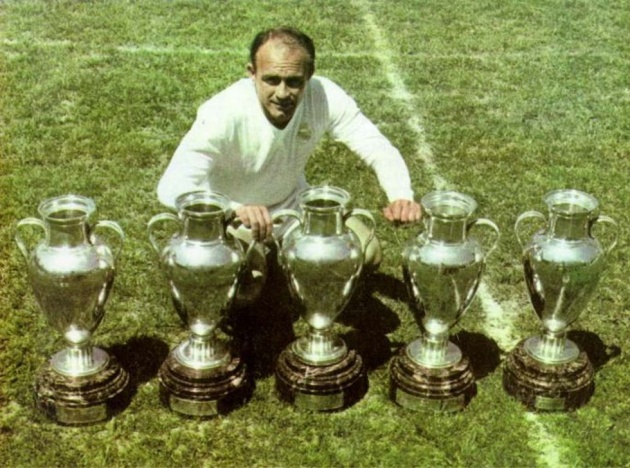 Source: https://s-media-cache-ak0.pinimg.com
In 1950, both clubs (Madrid and Barcelona) claimed the registration of Di Stefano to their club. This put Di Stefano in strange condition. But, the FIFA representatives studied the case and decided that both the clubs have to share Di Stefano for alternative seasons. But, Barcelona's director was humiliated to resign due to this incident. And Barcelona refused to take Di Stefano. So, Di Stefano became full-time Real Madrid player, ofcourse. . And Alfredo Di Stefano played a deep role in the Club's success and also scored twice in his first match against Barcelona. This issue was also among the reasons for the hatred among the two Clubs.
Luis Figo Transfer to Madrid: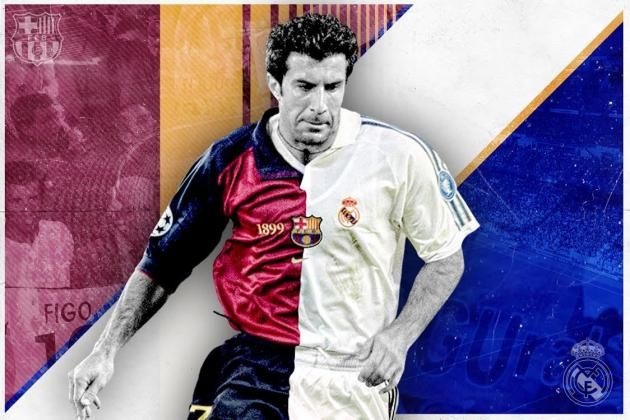 Source: http://img.bleacherreport.net/img/images/photos/003/477/033/4f8e264c6aaac7f1d954ef1c85259dce_crop_north.jpg?w=630&h=420&q=75
In 2000, Florentino Perez (current Real Madrid's President) was a candidate for presidency. He offered Barcelona's Vice-captain, 'Luis Figo', $2.4 million for signing to Real Madrid if he wins the presidency. But, Luis Figo has to pay Real Madrid $30 million if he denies to go to Madrid. Luis Figo signed this deal. But, later on, he denied that he has any deal with Perez. Barcelona had only one option to keep their own player (Luis Figo) and it was to pay Real Madrid $30 million. Barcelona refused to pay that much money and on 24th July; Luis Figo was handed with Real Madrid jersey by legend, 'Alfredo Di Stefano'. Since then, Luis Figo is fiercely humiliated and trolled by Barcelona fans. One of Barcelona's representative also stated that Figo's transfer destroyed them!
Current Squad:
Real Madrid has the most valuable players in the whole world. Real Madrid has made 4 record signings more than any other club.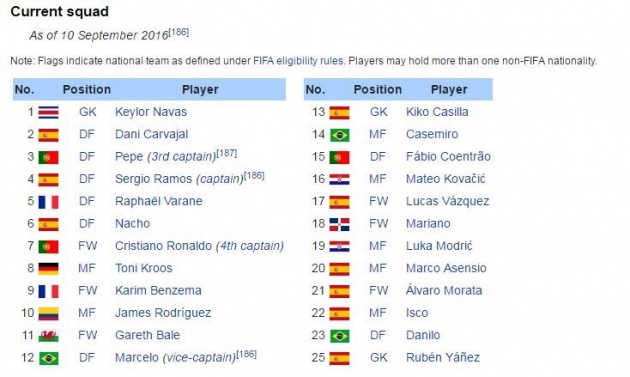 Source: Wikipedia
Story of La Undecima:
'La Undecima' means 'The Eleventh' in spanish. It is referred to the Champions league. Real Madrid won their Eleventh Champions league title previous season. On 3 June, 2105, Rafael Benitez was appointed as Real Madrid Coach for three years. Under him, Real Madrid remained unbeaten for 10 games but lost to Sevilla in the 11th game. The club also lost against rival club, Barcelona, with a humiliating scoreline, 0-4, at home ground. The club remained at the top of the table in Champions league. Real Madrid were disqualified from Copa Del Rey as a result of playing an ineligible player, Denis Cheryshev. Rafael Benitez was sacked at 4 january, 2016 as allegations of displeasure with the players and failure to get good results. Also former player of the club, Zinedine Zidane was announced as the next Coach. Zidane played his role as Assistant Coach under Sir Carlo Ancelotti who was the predecessor of Benitez. With the arrival of Zidane, Real Madrid nearly dead of hopes became alive. The players and fans were happy. The players got motivated to play under Zidane. We won our Eleventh Champions league title and increased our lead as the most successful club with most Champions league titles. Domestic league points difference on table changed from 15 points to 1 point. No one believed that we can win something at that time. But, here we are, won the Champions league, Super Cup and ended the season with class by winning Club World Cup fifth time more than any other club. Now, Real Madrid is on 40 games unbeaten streak beating Barcelona's 39 games unbeaten streak record. What a story! Zidane just changed everything!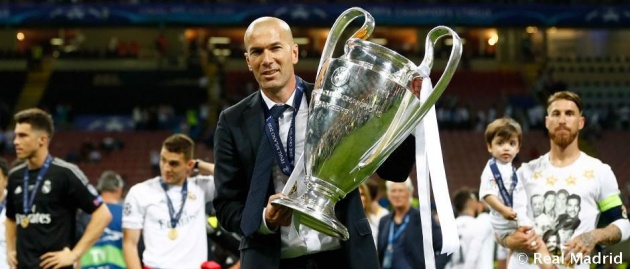 Source: Google Images
Cristiano Ronaldo; The Golden Boy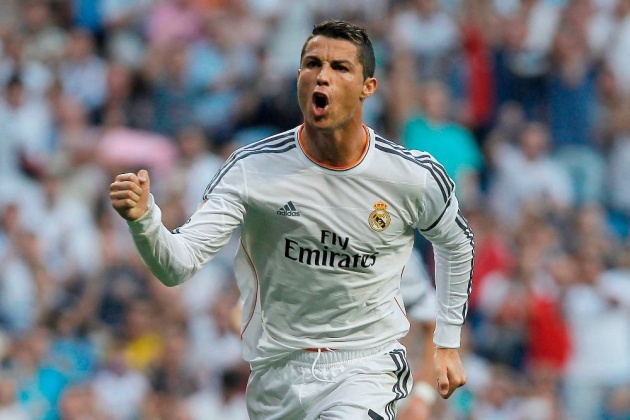 Source: https://i.ytimg.com/vi/fIkcTXj6oMo/maxresdefault.jpg
Since, we're talking about Real Madrid, we have to mention their All Time Top Scorer and one of the reasons of the club's success in the recent years, 'Cristiano Ronaldo'. He's a portuguese, captains his national team and plays as a forward in Real Madrid C.F. Real Madrid signed the portuguese in 2009 with a record transfer fee from Manchester United. Ronaldo was signed by Manchester United when he was only 18 years old. Ronaldo's words after joining Man United:
I am very happy to be signing for the best team in the World, and I'm especially proud to be the first Portuguese ever to join Manchester United."
Ronaldo did a fantastic job in Premier League and made his name as one of the best footballers. But, not just at Man United, he did a great job in Real Madrid too. He's Real Madrid all time top scorer. Cristiano has made many records and won many individual awards and team trophies too. Unlike, Messi who started playing in Barcelona's youth team and then in Senior team, Ronaldo started his career at portuguese club, 'Sporting Lisbon', proved that he's worthy and then Man United signed him. He proved himself again by extra-ordinary performance at Man United. And Real Madrid spent a record transfer fee to sign the portuguese. Ronaldo had his best days in Spain with Real Madrid in which he won many individual awards and team trophies. Thats the journey of Cristiano Ronaldo! There's a lot of struggle and sweat behind it! But he's often criticized for nothing! When he scores a penalty, haters call him 'Penaldo' and when scores a goal, haters call it 'Tap-in'. There are plenty of rubbish logics of haters. Even though Cristinao has the most assists in Champions league than any other player, haters still call him 'Selfish'. He's the most charitable athlete alive, but still haters call him 'Arrogant'.
But, when fingers are pointed at Ronaldo, he always proves the critics wrong! Here are some quotes of Cristiano regarding haters:
Maybe they hate me because I'm too good."
Your love makes me strong, your hate makes me unstoppable."
When Ronaldo was a little boy, he said to his father,"Dad, when I will grow up, I'm gonna buy a house like Michael Jackson". His dad replied,"Thats not possible". But, now Ronaldo has a house bigger than Michael Jackson, but he lost his father whom he admired and loved from heart. In an interview, he mentioned his father by saying:
When I win any individual award, I think about my father."
Ronaldo's life is an inspiration to all of us and is an example of what we can achieve by hard work and belief.
Since, we're talking about Real Madrid in this blog, here are the marvelous goals scored by Cristiano Ronaldo in Real Madrid jersey (2009-2016):
Respect in Football: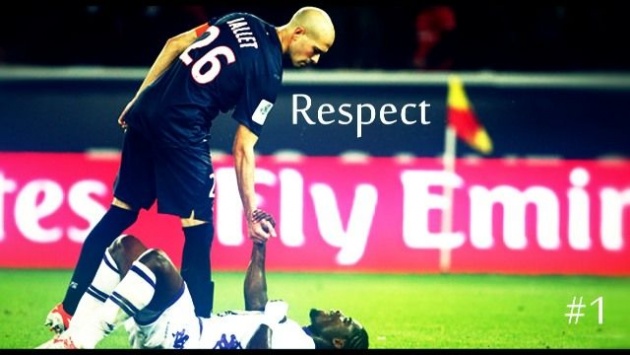 Source: http://www.krazykeeda.com/wp-content/uploads/2016/04/maxresdefault-6.jpg
Football is the most popular sport in the world. No matter which club you support, you should respect your rivals. You have to become a football fan first. As a supporter of a club, one should not criticize and troll other clubs just for the sake of temporary self-pleasure. Football is all about respect. We should not compare players. Every player is better in his own style and way of play. Ronaldo and Messi are compared a lot. But, we should respect both players and feel lucky to live in the current time to watch these legends play and make the beautiful game even better.
Alright guys, its time to wrap up this Blog. Hope you guys enjoyed! Feel free to comment!
Remember me in your prayers! Over and Out!