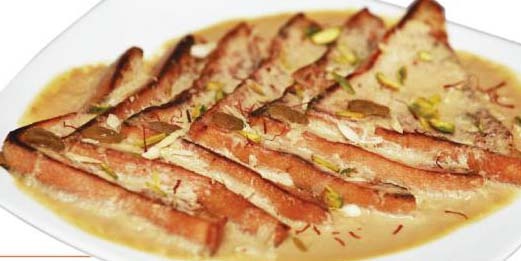 RECEPIE OF CUSTARD SHAHI TUKRY
Today I will share with you recepie of custard hahi tukry.Shahi tukry is a rich dessert with bread and custard.It is so simple and easy to make.If you want to make some different dessert then go down and follow the recepie.

INGREDIENTS:
The ingredients which you will need for custard shahi tukry are given below:

Bread slice:s 6
Sugar: 1 cup
Vanilla custard: 2 tbsp
Fresh milk: ½ liter
Condensed milk: 1 tin
Pistachio: 20 (chopped)
Almonds: 20 (chopped)
Yellow food color: 1 pinch
Oil as required

METHOD:
First of all take the bread slices and cut them into 4 pieces.Deep fry the bread pieces.
Then take a pan and add milk to it.Add sugar and yellow food color to the milk.
Dissolve custard in cold water and add to the milk when sugar is completly dissolved.Cook it till it thickens.Then take a dish and add the bread slices in the dish.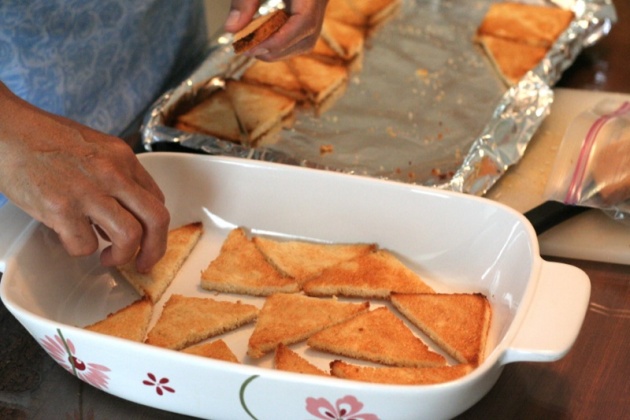 Then pour the milk over it and add almonds and pitsachio.Add condensed milk.
Custard shahi tukry are ready.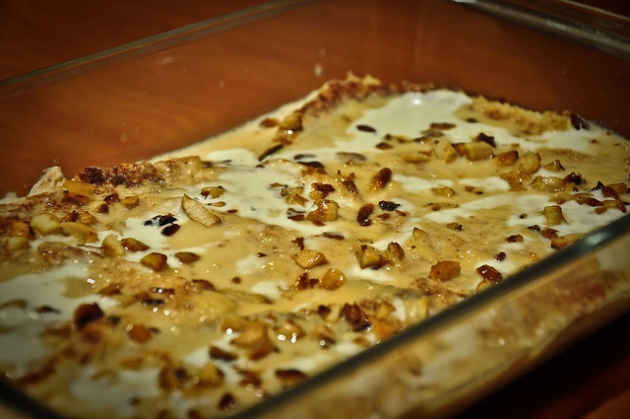 Serve beautifully and enjoy with your loved ones.
Thank You
Written by:BRIGHT AQUA
Blogger at FilmAnnex