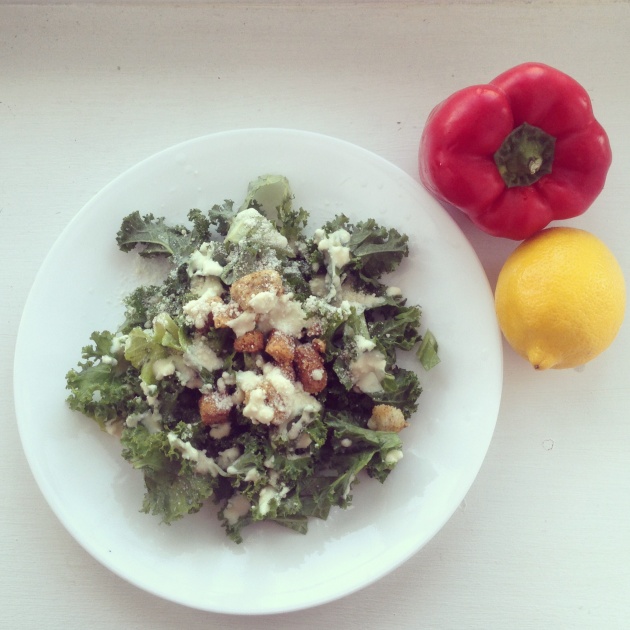 Spring is here! Now is an ideal time for some body cleansing
Here is an easy vegetarian kale Caesar salad with yogurt dressing
Home-made Yogurt Caesar dressing
Serving: 4
Ingredients:
1/3 cup grated Parmigianino Reggiano
¼ cup fresh lemon juice
1 garlic clove, finely chopped
½ tbsp mustard (honey/ Dijon/ any other flavors)
1 tbsp extra virgin olive oil
5 tbsp fat-free Greek yogurt (can be flavored)
2 anchovy fillet, chopped (optional)
Direction:
Mix cheese, lemon juice, chopped garlic, and mustard (with chopped anchovy if desired) in a container until mixed well. Add the oil and yogurt and stir until fully incorporated.
Kale Caesar Salad
Ingredients:
5 to 7 leaves of organic kale, chopped
1 tbsp Parmigianino Reggiano (more if desired)
4 servings of home-made yogurt Caesar dressing
½ cup of croutons
Direction:
Slowly mix in the kale, cheese, and croutons together with the dressing until the desired flavor has been achieved.