My name is Syed Ahmed Shakir. I am from Pakistan (K.P.K). I am a martial artist and my style is Kyokishin Kai Kan. It is a free style (full body contact). I have recently passed my test of green belt on 12 oct 2013. Now I am in the rank of brown belt.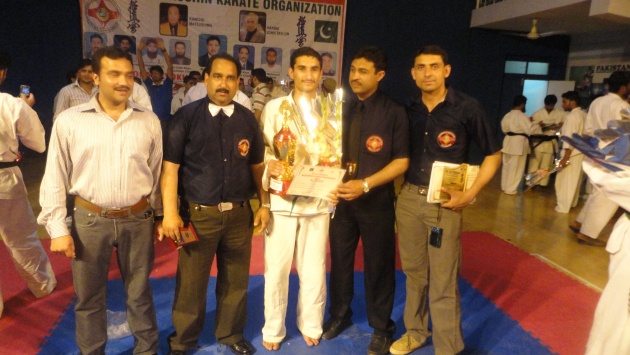 When I started work on Filmannex, an online film distribution platform, it was great pleasure for me when I came to know that the founder of filmannex, Francesco Rulli, is also a martial artist.
He has got
black belt
in
Judo
. He has been doing Judo for about 30 years and as member of
New York athletic club
. He has sponsored with
filmannex
the
NYAC Open Judo Championship
.
He started practicing Judo 1985, when he was 16 years old. In an interview of Francesco Rulli about judo he said "On the judo mat, I learn self confidence, discipline and how to understand people, both friends and opponents. Judo has been my University life."
As the goal of filmannex is to improve people's life style and educational system in developing countries, the aim of sports like Karate, Judo etc are also the fundamental stones to empower young children of Afghanistan and other developing countries of the necessary self esteem, discipline and respect to build a great nation and environment for their peers.
Many more members of filmannex are martial artists and have sports and activities including Giacomo cresti, black belt in Judo, Shakir Jan is martial artist, Syed ahmed and Syed Hidayatullah are cricketers, etc.Now I am very happy working with filmannex sports team.