Life has to end, love doesn't—Tuesdays with Morrie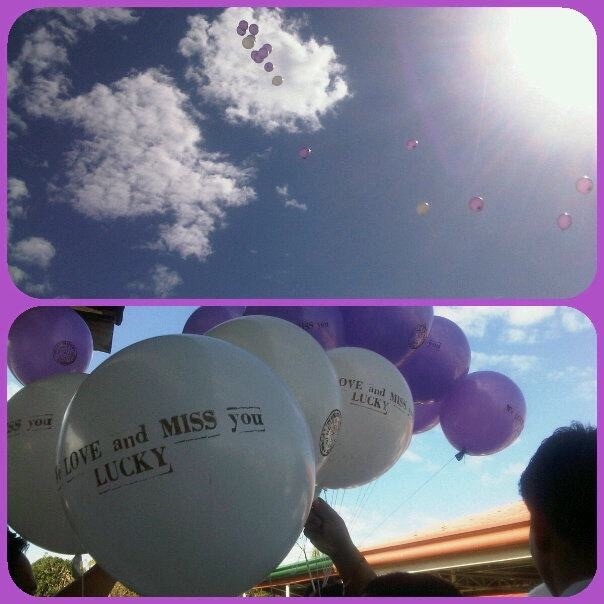 *Image is credited to rain tajon via www.bitlanders.com
Her career life was just started,but her life was ended.
It has been five painstaking years and memories of her seems like fresher everyday. We are gathered again to remember her death and offer her prayers.
January 8, 2013, just past 8 in the morning, I received a news from my brother, my sister had a cardiac arrest and didn't make it. It is one of the news i havem heard that feels like I just overheard it through a bad dream. It didn't sank in. I just sat down and continue with my cleaning. But when I sat down, and the tragic news kept on echoing on my ears, realization hits me and i couldn't just believe.
Days before her surprising death, she was here with me. We went out on New Year's day and bond like we used to be. She did some shopping, i accompanied her then we ate some on a fast food restaurant. Things we always do when she was here, before she go to our another hometown for her teaching job. Never did i know that it will be our last bonding moment for she has to go back before classes resume.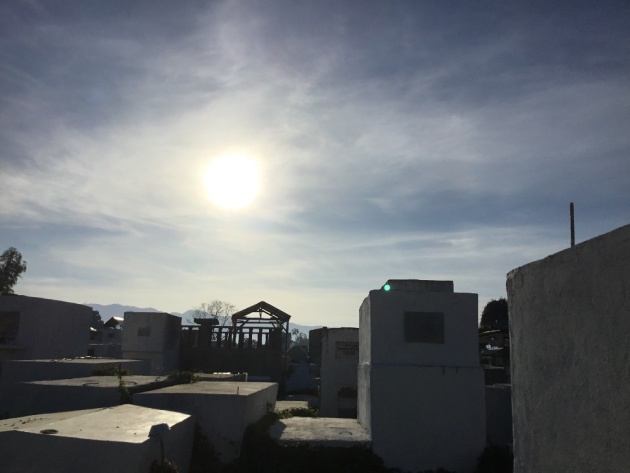 *Image is credited to Rain tajon via www.bitlanders.com
How she lived her life.
We don't grow up together since she was born in Cagayan and I was born here in Ilocos Sur. The time I got to live with her was when I am in high school for I spent my four years in Cagayan, and during those years, she was still a small sickly kid. Yes, she was sickly, a regular patient in a clinic near our house, skinny she was but then when she was at the age of 9, she seem to grow bigger and healthier.
Since I have to go back here in Ilocos for college, I somehow been away from her for 4 years but when vacation comes, she and my nieces would come over and got to spent the whole vacation together.
She was just 15 when our mother died, and saw how she took the pain, being the youngest, she was brave enough to take the heart breaking death of our family.
After graduating high school, she came here and took a teaching course in college, everything went fine until another death of the family happened. Our father died three years after our mother passed away. Another painful incident hit us and we have made it through and be able to heal from that pain. She graduated and then employed in the university right after.
Politics have been cruel to us. To belong in a political family somehow has a disadvantage. She was fired due to politics, weeks after election. But another door opens for her, she was hired in a Chinese school to teach and taught kids for less than a year. Then our former school asked if she can apply for teaching job and she did, and that is the start of her dream teaching career.
There are memories that time does not erase... Forever does not make loss forgettable,only bearable."--Cassandra Clare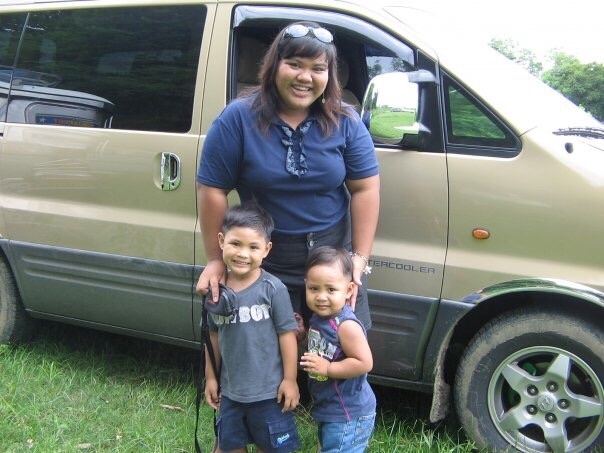 *Image is credited to Rain tajon via www.bitlanders.com
Bonding moments.
We may have grown apart but we always make sure to keep tight of the relationship as siblings. During her college days, we usually go out and have a walk in the park. When she was teaching, I would always meet her after work and have some snacks and go home together.
To have our feet some moment, we would be in a spa as our bonding moments then eat and have some chit chats like we didn't live in the same house, funny but we were like that.
Our relationship as siblings was not perfect. It has its ups and downs, we have also misunderstandings but we make sure we iron it out. Aren't we just normal?
Siblings that say they never fight are most definitely hiding something."--Lemony Snicket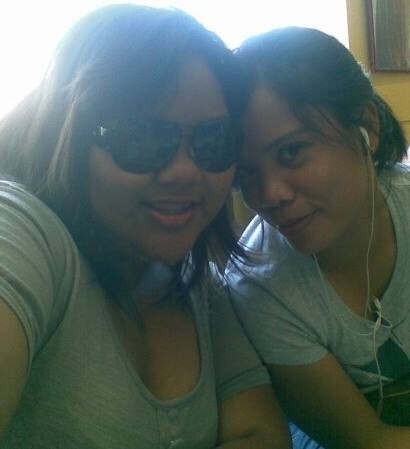 *Image is credited to Rain Tajon via www.bitlanders.com
The day she died.
First day of school after the Christmas break, one of her students told me that they were checking test papers and it was their first period of the day. What I have heard was, she suddenly stopped, and her students saw her as she fell down to the wooden platform, tried to hold to the table but... She was rushed to the neares hospital but declared DOA or dead on arrival, cause of death was cardiac arrest.
We didn't know that she has some heart issue, but one of the nurse who used to work in the clinic to always look when she was a small child said that she has a heart ailment that our mother knew about it. If we have known about it, have we done something to keep her life longer? My faith was shaken that time.
More than our shock was her students more unbearable surprise to the point that one had claimed of being possessed by her, and most of her students had cried more than most of her family have done that time. And I am not sure about the possession but somehow I believed that she did once, just to say goodbye to my sister, who was called that time and said a word that we, and the whole family used as our term. But what made me think more is that, my sister was not a believer of those who are being possessed?
Our eldest sibling kept on crying that time for she kept on saying that she had her birth certificate processed when she was born and the, she was processing her death certificate, somehow we feel her pain.
Tears, idle tears. I know what they mean,

Tears from the depths of some devine despair

Rise in the heart, and gather to the eyes,

In looking in the happy autumn fields,

And thinking of the days that are no more."--Alfred Tennyson

*image is credited to Rain Tajon via www.bitlanders.com
After her death.
Things have changed after her death. We somehow learned something and with her death, we always kept a yearly family gatherings where my siblings will take their vacation and come home from over seas. Her death made us hold to each other more tighter than before, more supportive and more helpful.Turned a tragic incident into something positive.
Even she is gone, we always kept her things, and not just that, I keep those pictures in the wall that she glued and just let it stay there. We still celebrate her birthday and I make sure to visit her on her grave and offer a prayer. She had gone, but left a lot to us. And the memories of her will never be gone.
Memories warm you up from the inside. But they also tear you apart."--Haruki Murikami
***********************
Until next time! Thanks for reading!