in this post i want to introduce an extension for browsers that lets you remove all ads with just one click
Adblock is the most downloaded extension for Google Chrome and Safari!
with add block most of ads aren't even downloaded at all so you can load pages more faster and if you use 3G internet or you pay per Mb of your download it can save your money!!!!!

It's your browser.
What you see should be up to you.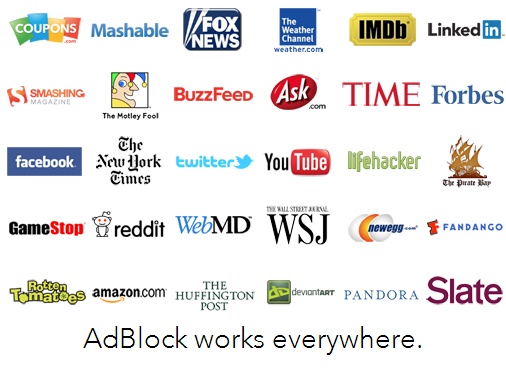 AdBlock works automatically, but it only takes two clicks to permanently allow ads on any page, or an entire domain. Don't mind text ads? You can easily enable them for Google search results pages.
20 million users can't be wrong!!!!!!!!!
download and install it from below link:

https://getadblock.com/