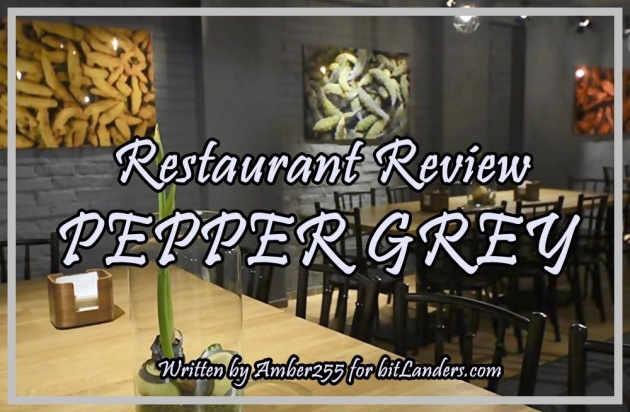 Restaurant Review: PEPPER GREY, Klaipeda - Photo credit: Amber255 via bitLanders.com
Klaipeda is a unique city in Lithuania. Here, the pace of life is calmer, and the wind is fresher, and the sky is brighter. I love this city, and being here, my soul becomes more spacious, and smile broader. I love visiting every corner of this lovely city, and of course, often I visit one or another restaurant.
Restaurants in Klaipeda fascinate by their aura, interior, and distinctive features. Every restaurant in Klaipeda offers excellent fish dishes and seafood - this reminds us that we are in the seaport, and the sea is nearby. Most of our restaurants are in the central streets, around the Old Town, and some - away from the bustle of the city, closer to nature. Restaurants in Klaipeda offer a variety of choices: food is prepared by the traditions of Lithuanian cuisine and according to Western food fashions.
But not only those cuisines. We have even Caucasian restaurants here, and about one of them, I want to tell you today. It's PEPPER GREY, Armenian restaurant.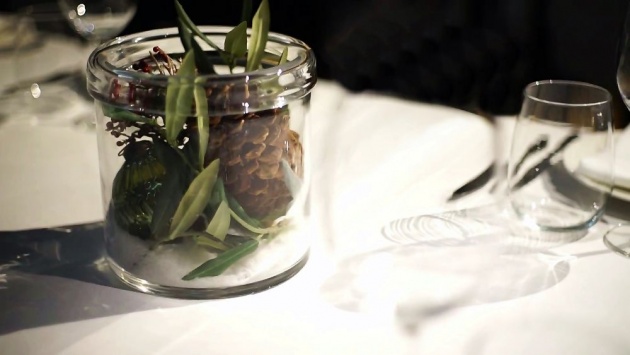 Armenian restaurant PEPPER GREY review - Photo credit: Amber255 via bitLanders.com
And most importantly, the PEPPER GREY restaurant is not so far from my home.
As you already understood, it is a place where I love to take lunch or dinner, so I have been there many times. Let me tell you a little about PEPPER GREY that offers really delicious food.
Definitely one of my favorite restaurants in Klaipeda. High class, but they won't sniff at you if you drop by during lunch in workclothes. Both regular dishes and local dishes.

Credit: armen.lt
History Of PEPPER GREY Restaurant
The history of the PEPPER GREY appearance in our city and his owner was published in our media not once. Armen Manukyan is the only Lithuanian professional pianist working as a chef. During the Soviet Union, he served in the army in Lithuania, and specifically in Juodkrante, Klaipeda. Since then he has had very close contacts because found friends in Lithuania.
At that time, life in Armenia was hard - the war was taking place; it was surrounded by blockades, and people were left without electricity, gas, and heating. Armen worked in the Yerevan Drama Theater, but when winter came, but it was closed, so he decided to visit his friends in Lithuania.
Armen fell in love with our country and stayed here. Our eating traditions are different from in Armenia, so he decided to open a restaurant and offer Armenian dishes to Lithuanians. It means, he partly changed his profession and got to know the kitchen life. In this way, Armen became a director of the Armenian restaurant, and we got a great place - PEPPER GREY.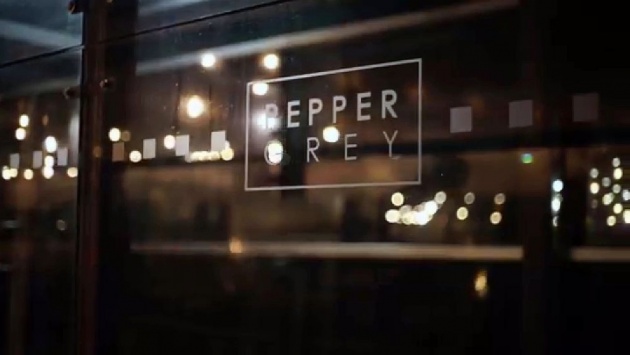 Caucasian restaurants: PEPPER GREY - Photo credit: Amber255 via bitLanders.com
Armen Manukian already spent ten years in the catering business, and through this time, he has understood the taste of Lithuanian, and PEPPER GREY became his strength.
Although Manukian does not have a culinary education, he is responsible for everything in the restaurant - the supply of products, the distribution of works, the well-being of employees. The owner even prepares meals in the kitchen. His wife also assists him because it is a family business.
PEPPER GREY Concept
This place is hidden in the residential area of Klaipeda. It is usual that people love going for dinner in downtown, but this restaurant, otherwise, is located in a residential area.
Armen was going to install the Mediterranean and Middle Eastern menu when he opened the PEPPER GREY restaurant and tried not to associate himself with his name and origin. But this gourmet place was soon named as an oasis of Armenian cuisine by a well-known food assessor.
That's why the owner of the restaurant stayed on the steak roasted on the grill. Especially since many of these dishes are served for lunch and dinner on the table of our citizens. Of course, here you can try delicious, fragrant, satiated dishes of Armenian cuisine and delicious drinks.
Restaurant PEPPER GREY can offer a place for banquets, buffets, company parties, birthdays and all the most important holidays. In the weekends, there are live music bands playing.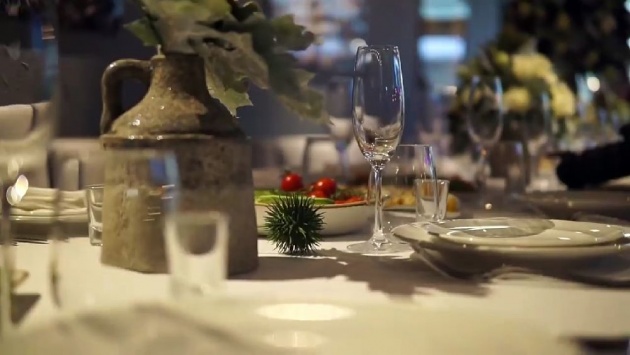 Armenian restaurant PEPPER GREY in Klaipeda - Photo credit: Amber255 via bitLanders.com
PEPPER GREY Interior
It's modern and cozy. The whole coziness consists of small details that create an unforgettable impression.
The restaurant is on the ground floor of one public building. And it is unexpectedly spacious. It has lots of indoor and large outdoor patios, but with minimalist decor. Just tables, serving tables, and sideboard at one of the walls - it might look like a large hotel breakfast room. There are large food photos on the walls inside.
PEPPER GREY is a modern Caucasian cuisine restaurant, but you wouldn't say anything about the Caucasus looking at the interior. If it were a typical post-soviet Georgian or Armenian place, there would be clay jars at the borders, some old pictures or pictures with mountain landscapes and maybe a towel or a mat with national motifs, or maybe even a national costume.
The outdoor patio has glass walls. In the summertime, the patio is full of dining people till late at night. It is nicely lighted up.
You will not see anything extraordinary, just a simple place in dark tones. But delicious food pays off everything.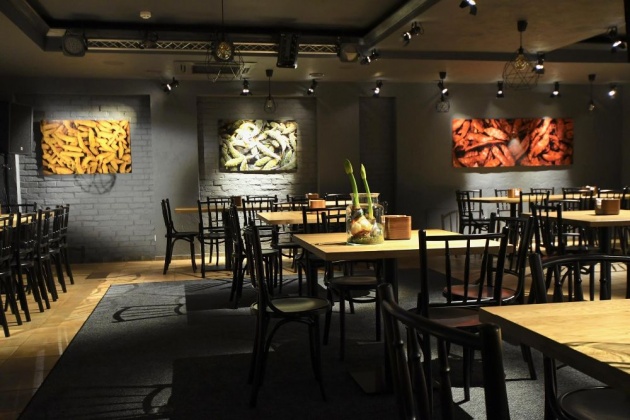 Lithuania restaurants: PEPPER GREY in Klaipeda - Photo credit: meniu.lt
PEPPER GREY Food
PEPPER GREY is a place for which it is worth going to the outskirts areas of Klaipeda. Even if you live or stay in the center of Klaipeda. All the meat and fish dishes that I tried through my few visits were of high quality (juicy, not too roasted), with a delicious garnish and beautifully served.
The restaurant offers a wide menu, where the most popular, probably, we can call Armenian shashlik, as well as kebab with lavash or pita. The owner himself marinades the meat with Armenian herbs, served with fresh or grilled vegetables and authentic Armenian sauces.
It is also worth to taste traditional Armenian delicacies - walnuts and honey Pachlava. On weekdays, the restaurant invites you to taste special dishes of the day - every day is offered different dishes. The owner of the restaurant is happy to communicate with the visitors himself and, on request, helps to choose the Armenian wine glass.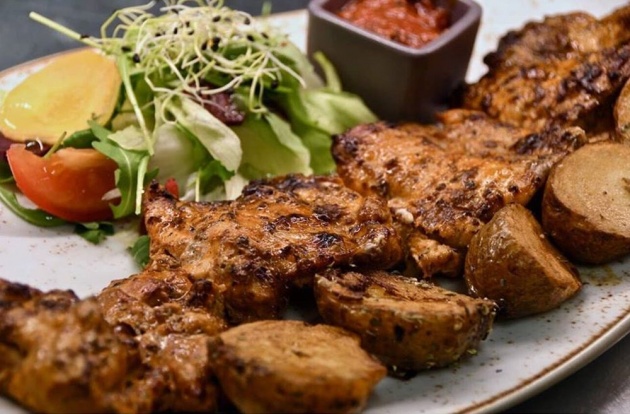 Armenian shashlik in PEPPER GREY restaurant - Photo credit: facebook.com
Try a fried lamb, pork, and fish dishes. I have not any reproach to any of these dishes. Well, unless the portions are big, too big.
You will also like the hummus snack, which was offered free of charge, with some sauce and Armenian lavash. But I did not like they sell table water for 2 euros.
Oh, about the prices. Prices are not particularly large in terms of quality food. The price of the main fried dishes with garnish ranges from 8 to 12 euros.
And one more plus for this place is the separate menu section for vegans. The falafels are too delicious there.

Armenian BBQ - Video credit: youtube.com
PEPPER GREY Drinks and Desserts
I am not a big fan of sweetness and rarely try a piece of dessert, expect a cup of coffee. In this restaurant, I have tried a piece of cake (€ 3.50). It was seasoned and colored with green tea (Japanese custom), but we weren't surprised already as everything here is so delicious.
As I already mentioned in other restaurants reviews, Lithuanians most like beer to their dinner dishes. We have our native beer produced in Klaipeda that is famous in Lithuania and it even won many awards in international competitions. So, it is popular not only in PEPPER GRAY but in other restaurants too.
Wine is also popular, especially by women. And you can order more strong drinks if you wish.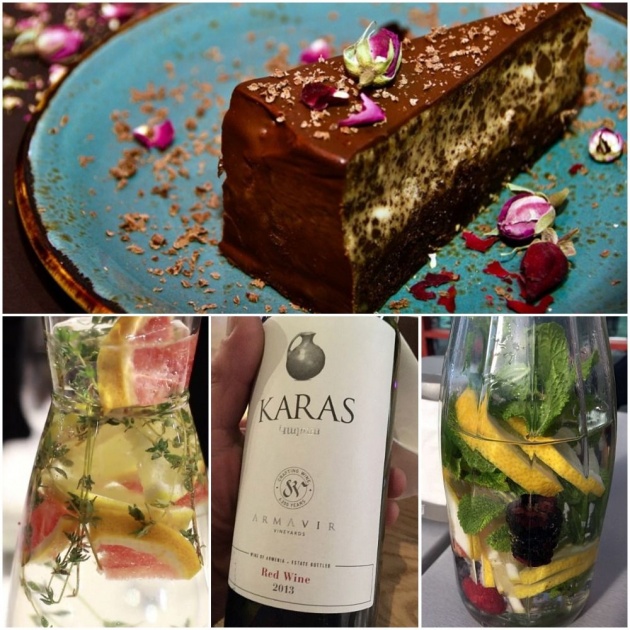 Where to eat in Klaipeda: PEPPER GREY restaurant - Photo credit: Amber255 via bitLanders.com
My Insights
When I was there the first time a couple of years ago, it surprised me.
I am in love with this place! I am not a lamb meat lover, and when I was first brought to this restaurant and offered to order a lamb shashlik, I was very skeptical that I would not like it because it is a lamb shashlik. But I remember the first bite when I tasted it, and I was very surprised. Lamb shashlik was perfectly marinated, so the taste was very light and delicious not only for the palate but also for the heart - so I eat only lamb dishes in this restaurant! And the delicacy of desserts is worth sin! All in all, a really cozy place for a nice evening meal with endless tasty food!
And now about last time when I was in PEPPER GREY.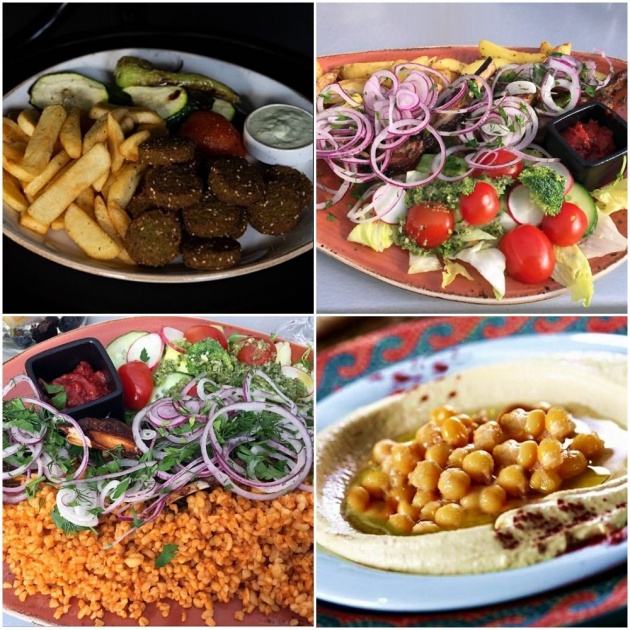 Photo credit: Amber255 via Bitlanders.com
We were late coming back to Klaipeda from the trip to another city, and we wanted to save time. So, my friends called to the restaurant PEPPER GREY and asked if they could read us a menu on the phone, take the order, and start cooking so that when we arrive, we would no longer need to wait. Actually, we have never done it before, and we were not sure if it works.
The restaurant agreed to do so. When a restaurant makes something extraordinary and unusual about a customer, you will immediately arrive with a positive impression. Here, even the menu looks modern, but for whom we need a menu if we have already ordered food by phone, as you remember well.
Onion soup (€ 3) is a traditional dish for French restaurants, the traditional offer of a Parisian bistro. Here it was with a mild spice of the Caucasian mountain herbs, with a hint of that land, and the final product was incredible: thick with plentiful silky onions, fragrant.
Best Restaurants in Klaipeda, Lithuania - Video credit: youtube.com
Because of that soup, I would come back again. I thought so until I tried the hummus again and realized that I would come back for hummus too. Here, this product was better than anything I had tried in the Middle East or the Caucasus.
Then I tasted eggplant puree and thought that I would come back to this restaurant because of the eggplant puree. Everything was subtle, easy, the greens just shone and were almost transparent.
Lamb is the joy of the Caucasus and an indicator of goodness. Lamb shashlik (€ 12) - pieces placed on a plate but not some grotesque work hanging on a skewer as an absurd garden tool in their traditional restaurants. Yes, the lamb was so good. and such meat I find only in this restaurant. When you taste it, you will understand what I want to say. My friend had ordered a chicken, and, grabbing the lamb from my plate, had already regretted her choice because she thought that chicken will be, as usual in other restaurants, the most boring dish.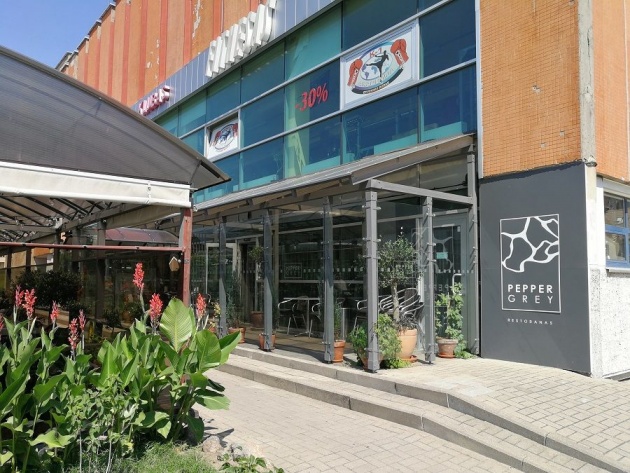 Caucasian restaurant PEPPER GREY in Klaipeda - Photo credit: riebuskatinas.lt
No, a simple chicken steak, costing just € 6, was so fantastic that it was hard to understand how they could make it. If to look at it, you will see a simple piece of chicken. No, any photo cannot convey the intensity of taste.
Just chewing, we wondered how wonderful and modern it was; completely different from one would expect from the Armenian restaurant in Lithuania.
Food is very delicious. The portions are large, but what we didn't eat was packed for takeaway.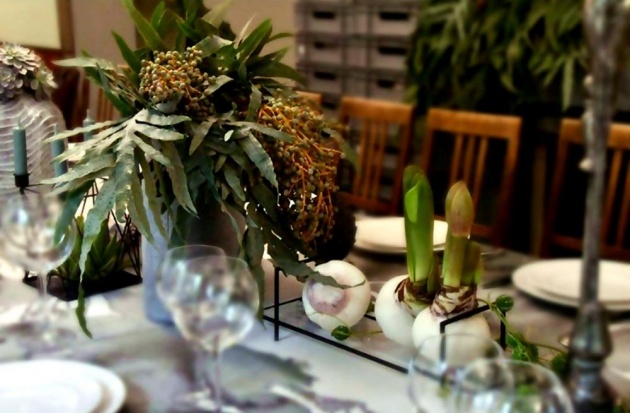 Lithuania restaurants: PEPPER GREY in Klaipeda - Photo credit: Amber255 via bitLanders.com
On A Final Note
Service: very good.
Public: diverse, calm, and tidy.
Music: something silent and not bothering.
Beer: Our native and its related products.
Food: High quality grilled dishes.
Very good quality, service, location, and price's ratio. Only delicious "grilled" meat or fish dishes but I would like a more interesting beer.

Super food! Quality of meat is very high. Also has variety of vegan dishes. Great atmosphere, fast service. Book in advance.

Credit: armen.lt
Is this the best Caucasian restaurant in Klaipeda? Yes, really, it is.
If this restaurant was in downtown, I think it could become one of the most visited places for dining. But it is on the outskirts of the city, so even without pre-booking, you can get a table there. Although I am happy PEPPER GREY restaurant is located where it stays now as it is just a few minutes from my home.
Check Querlo chat about other other places in Klaipeda:
HAVE FUN!
**********************************************************************************************
Thank you for stopping by and reading my blog
2019, All Rights Reserved.
You are very welcome to join Bitlanders and share your valuable knowledge and opinion.
***********************************************************************************************