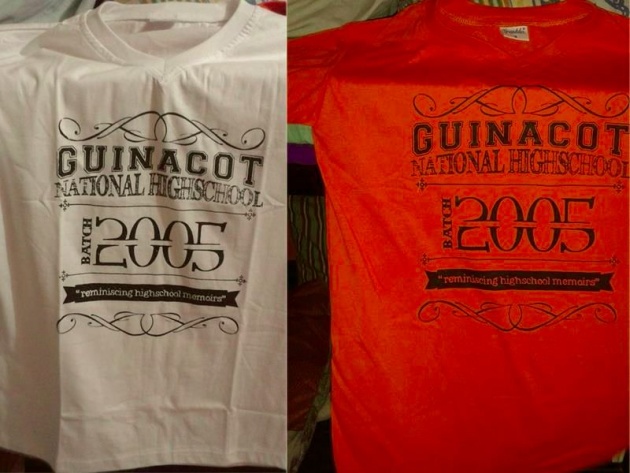 Finally, I received the tshirts which I had ordered last week. The design was made by yours truly and since we couldn't find any other tshirt printing agency or shop which offers Vneck shirts in Bohol, I myself tried to locate for one in Cebu. Gladly, I found one through iPrintQuality. Their Fb page isn't that active but they are still catering prints though and they also provide Vneck tshirts so I was indeed satisfied with their service.
The only thing which took me days to decide is the fact that they were asking 200pesos each per tshirt. It took some days for me to negotiate and I was able to lower down the price to 180 per shirt. That is already a great deal for me considering that the shirt is Vneck but since the print is just black, one single color, they had agreed with the deal.
Yesterday, I was alone during the delivery since they do free delivery within metro Cebu and I just realize that 74 tshirts is a heavy one and so I was left there carrying the whole huge plastic bag which has 74 tshirts inside. Good thing I was able to get home safe and sound.
Do you think this is already a good deal?