Before hitting it big with Halloween (1978), John Carpenter made his feature film debut with a nifty little Science-Fiction black comedy called Dark Star (1974).
Basically a spoof of the heady Science-Fiction movies of the 60's and 70's (like Tarkovsky's Solaris, and Kubrick's 2001), Dark Star is a movie made by a couple of clever, technically brilliant film students from the University of Southern California (USC), who love Sci-Fi and genre movies of the 50's.
Despite the thin plot (in the near future, a small crew of astronauts slowly lose their minds while implementing their scouting mission in deep space) and the modest special effects, it wouldn't be fair to dismiss Dark Star as just another trippy student film. Because what is apparent from the film's first moments is that the audience is in the hands of budding master filmmakers.
From the stylish cinematography (by Douglas Knapp, who, in 1976, would serve as DOP for Carpenter's brilliant Assault on Precinct 13), to the confident direction, to the suspenseful set-pieces, there are many an echo here of what would later become trademark's of Carpenter's movies.
It is also important to note that a sequence in the film involving a deliberately laughable monster hiding in the ship's airlock, would later be reworked by co-writer Dan O'Bannon (who also plays Pinback) into a little Science-Fiction thriller called Alien (1979).
Overall, Dark Star is a must for fans of John Carpenter, and weird cinema of the 70's.
Text © Ahmed Khalifa. Aug. 21 - 2014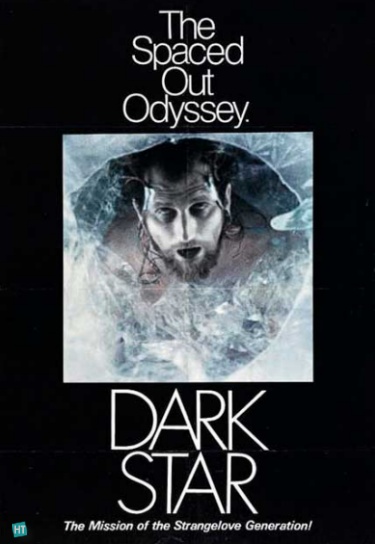 About The Author: Ahmed Khalifa is a filmmaker and writer. He is the author of Beware The Stranger, a horror novel, and Egyptian Gothic: Stories. Both books are available on Amazon here. He is also the writer/director of Seance, a Gothic/Horror film, and The Weapon, an action/supernatural Web Series, which centers on a vigilante called "The Hunter". You can watch the complete first season, for free, here. You can check out his reviews here.