BTCJam is a well established Peer2peer Bitcoin lending scheme which was founded on the basis to lend Bitcoins to those in need of small to large Bitcoin loans. It's philosophy is to connect lenders looking for attractive returns with borrowers looking for affordable loans. The borrowers set the repayable interest amount themselves as high or as low as they wish, this I find is a fantastic way for small businesses in emerging economies to borrow Bitcoin over a chosen period of up to a year.
As shown here in this small infogram: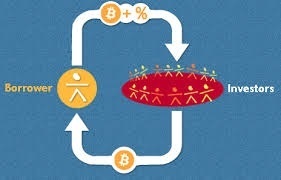 If you are and avid Bitcoiner I would urge you to try out the site and explore its various opportunities along the way helping people and making great contacts in the bitcoin community.
The link maybe found here www.btcjam.com
Kindest Regards
Will