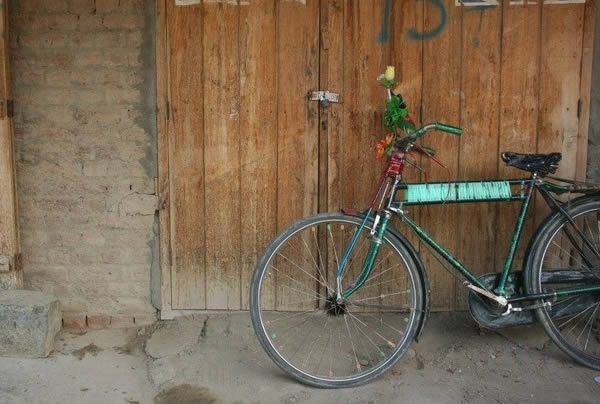 When my parents allowed me to learn how to drive a car, it came as a shock to our community in the Yakawlang district of Bamiyan province. Women drivers weren't part of the culture in my province.
Everyone stared at me with surprise. But I felt good about it. I felt proud of my family and myself because we had the courage to break through our culture's disapproval.
Now I live in the center of Bamiyan and I am learning how to ride a bike—which is also looked down upon. On the day when I finally ride a bike into my town, I know I will feel proud.
It will be so exhilarating to go far from my house and ride through the town, passing hotels, restaurants, friends' and neighbors' houses. In my mind, riding a bike is both a necessity and a joy that all Afghan women deserve. I can only imagine how exciting it will be. Bike riding is better for the environment also. It doesn't create pollution and smoke and smog and bad air.
Slowly, life in Afghanistan for women is getting better. In some provinces, girls are going to school and studying for a bachelor's degree, a master's degree, and even a doctorate. Afghan women are fighting for the right to earn a living, interact with the community, drive a car, and ride a bicycle.
These actions still invite violence against women and children. But if men are allowed such a simple thing as riding a bike, then why can't women have that same freedom? We are just as able as men to ride a bike. We deserve to enjoy life in these small ways.