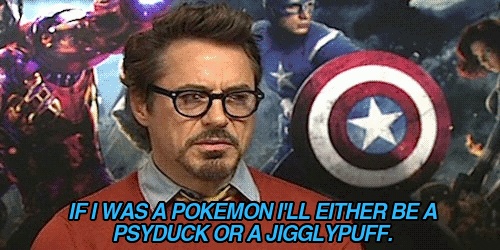 Everyone loves Robert Downey Jr... I'm pretty sure that is one of Sir Isaac Newton's laws of physics. Well now the internet's favorite (male) celebrity has joined Twitter. He joined the site on April 11th and has already garnered 1.22 million followers. I found out about a half hour after his first tweet and I spent most of the night watching his amount of followers rise exponentially. I have never seen anything on the internet blow up that fast. He had nearly one million followers by midnight but the numbers were cut just short of the milestone. His first tweet reads "Talk to me, Twitter." with this attached picture.
RDJ's Twitter bio simply reads "You know who I am." hat could not be more true. If for some reason you are not familiar with Robert Downey Jr (maybe you were kicked in the head by a horse) then I will explain. Robert started his days out on Saturday Night Live but he did not last there very long. He went on to have many popular film roles but for a while he was off the grid. He made a massive comeback portraying Tony Stark in the Iron Man films thus beginning the Marvel Cinematic Universe. SInce then he has taken on several other projects such as portraying Sherlock Holmes in the films, which Benedict Cumberbatch portrays the character in the BBC television series. (This is usually the point where the one Elementary fan complains that it wasn't mentioned. Guess what? Elementary sucks). Robert Downey Jr is one of many celebrities that the masses have been begging to join Twitter, we're still waiting on Tina Fey though.
Given, RDJ did join Twitter to promote his new independent film "Chef" with Jon Favreau but I have a feeling RDJ is here to stay and we couldn't be more happy to have him.
NOTE: There are several Robert Downey Jr impersonation and parody account so make sure to follow @RobertDowneyJr.
MY LINKS
YouTube: youtube.com/ThatTallGuyJohn
Tumblr: thattallguyjohn.tumblr.com