Everybody may have an ambition. An ambition gives meaning and purpose to life. What is life without ambition? A life without ambition a rudderless ship. An ambition sets your goal, aim and object. When the aim is clear one can strive whole heartedly to achieve it.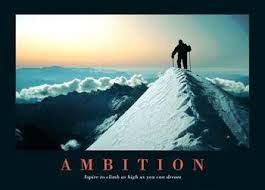 Man is an ambitious animal. His ambition distinguishes him from other animals, among other things. Man sees dreams and then wants to realize them. Man can also be called a dreaming being. Life is nothing without dreams and ambitions. They led colour, inspiration, and power to our life and activity and are the basis of our cultural, social and scientific developments.

Different people have different ambitions. Some want to become political leaders, others engineer, doctors, business man, managers and millionaires. There are others who want to become writers, musicians, painters, dancers, journalists or photographers. It is good to have ambition and see dreams but they should be realistic and achievable. Making castles in the air is foolish. Ambition beyond one's reach leads to frustration and regrets. One should be reasonable is one's ambition as far as possible.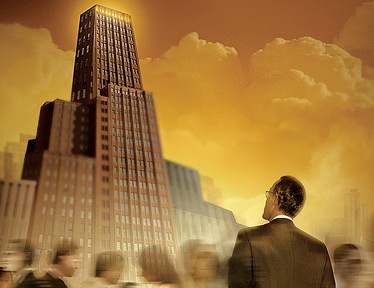 People with exceptional qualities, will power and determination can dream of achieving the moon. Man's capacity to achieve anything is wonderful. For man even the sky is not the limit, but it is in exceptional cases.

I belong to middle class family and know my limits. I know my aptitude and capacities. I don't want to become a millionaire or business tycoon. My ambition is very modest, practicable achievable and useful. I want to become a commissioned officer in Pakistan army. I also like soldiers and I spend some time in watching movies and listening songs of army peoples.

After FSC I have applied in Pakistan army and now I have cleared my all initial tests, initial medial, physical test and my initial interview. I have submitted forms of ISSB and I will go for my remaining test in ISSB Kohat very soon. This time I will do my best to achieve my ambition. Serving for country and becoming a army officer is specialized job and every body cannot be a good and successful army officer. A greedy , overambitious, overbearing and lacking good moral character should never think of becoming a Army Officer. Army officer needs a lot of patience, perseverance, training, a sense of dedication, sacrifice and love for country. I think I have these qualities in good measure. I have thought over the matter long deep and then decided to become a Army officer and a true and genuine army officer.