"Roya Mahboob is a rarity - an Afghan woman in a position of power and influence." This is how Frud Bezhan introduced his last article on Radio Free Europe Radio Liberty, In Male-Dominated World, Afghan Businesswoman Breaks Boundaries, Taboos.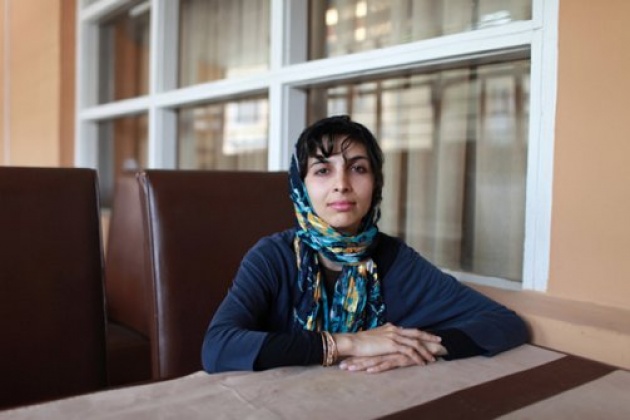 Photo credit: Gabriela Maj.
Roya Mahboob is a 25-year-old business woman and one of the only female CEOs in Afghanistan. Her company, Citadel Software, provides "computer, Internet, and software assistance to schools, hospitals, and businesses in western Afghanistan."  Citadel partners with Film Annex via the Afghan Development Project in order to build Internet classrooms in high schools in Afghanistan. The goal: Connect 160,000 Afghan students to the World Wide Web in 40 schools with 400 computers. 5 Internet classrooms have already opened.
The article focuses on Roya's goals, how she built her company and had to "overcome considerable market discrimination." It also mentions her joint venture with Film Annex on building Internet classrooms in Afghanistan and empowering students, and especially women in a "male dominated world", so they can get educated and become financially independent. Her message to Afghan women is that "they should be ready to change their lives."
Last October, Roya attended the TEDx conference in Kabul, where she was one of the most anticipated speakers, being one of the few Afghan women entrepreneurs. With Francesco Rulli, Film Annex's Founder/President, she attended this week the Afghan-American Chamber of Commerce Matchmaking Conference in Washington DC, where they presented their joint venture and projects.
You can watch below an interview of Roya on Afghanistan Education and Economy: