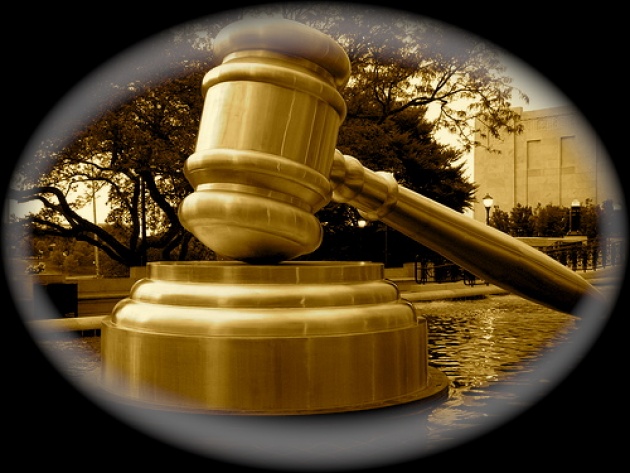 Justice is only a theory unless all persons can access it through rule of law. "The rule of law is meaningless for people living in poverty without effective access to justice, which is a human right in itself, and essential for tackling poverty. Concrete actions must be taken to ensure that all individuals are empowered to claim their rights, demand effective remedies and accountability. Without this, we are left with a two-tier rule of law: a reality for the privileged, but only rhetorical for the poor and excluded," according to the Special Rapporteur on extreme poverty, Magdalena Sepúlveda.
Indigenous People's Greatest Links to Land Least Recognized:
The link of indigenous peoples to ancestral lands may be most recognized, but largely outside of legal institutions which frequently remain inaccessible or biased toward them. Read: - "Indigenous People Suffer Abuses over Natural Resources"). The rights that have existed for millennium now must be documented and enforced. Society may also be frequently lagging in both adopting and enforcing laws to protect the most disadvantaged: "Laws Needed to Protect Women, Minorities, Indigenous". In many states the indigenous are also demoted to status of the poorest, whether by design or simple neglect or perhaps even a difference in priorities toward material wealth that may apply in some indigenous cultures.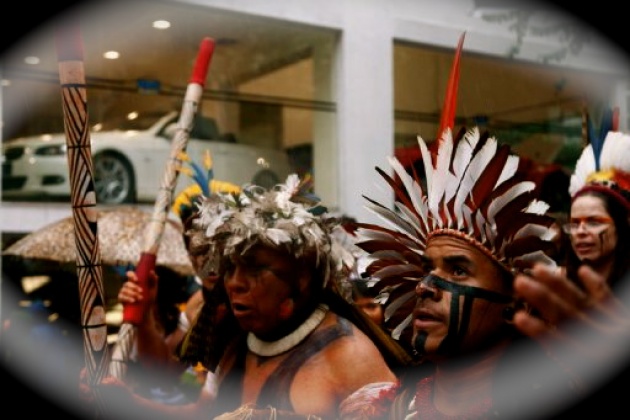 Palestinian/Israeli Divide:
The Palestinians may claim similar deficiencies in the current system and application of laws. Countries may not claim blind justice and commitment to the rule of law unless they protect all of their citizens but also those living under their authority, as the Palestinians in the "Occupied Lands" under Israel's control. "Palestinians Homes Designated Israeli Military Firing Zone" . Again, the status of "occupied" and poverty are frequently linked.
Bosnia Minority Rights:
In Bosnia & Herzegovina, those who have been ethnically cleansed and seeking to return/stay in their homes/farms in areas where they have been effectively made into a minority, may also be facing prejudice before judicial institutions system as well as institutionalized discrimination under the current constitutional/legal system. See our recent Current News Event Article "Bosnia & Herzegovina's Remaining Refugees/Displaced," By Muhamed Sacirbey. Because of institutionalized discrimination and the lasting effect of ethnic chauvinism, those who are designated as minority in the lands controlled by the majority are frequently the most economically disadvantaged.
Women/Girls Still Suffer Most Engrained Injustice?
Rights of women/girls and access to courts is still the most dominant failure of implementation of the "Rule of Law." Women/girls face institutionalized discrimination from land rights to career opportunities. The list is long, and even if laws frequently exist, they may not be recognized fully with respect to women/girls, including in some of the most theoretically advanced societies: "US on Wrong Side of War on Women?". Women frequently form a bigger segment of the impoverished of society, whether single or married.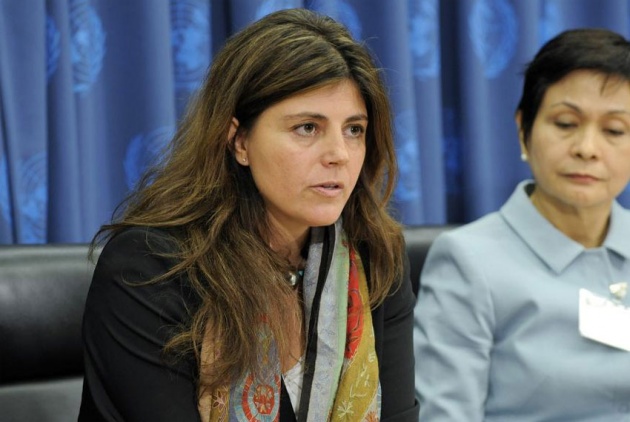 "Rule of Law Summit"
During this UN General Assembly, access to institutions and means to employ the rule of law on behalf of societies most disadvantaged will be part of a one day discussion on September 24, 2012. See our Film for Blog Report: "Rock Show of Diplomacy 2012". Ms. Sepúlveda proposes to participants to "ensure that poverty is never a barrier to enjoying the benefits of the rule of law" and to make concrete pledges to improve access to justice by the poorest and most marginalized in their societies. According to the Special Rapporteur, the high-level meeting, would provide a platform "to turn our vision for more inclusive and equitable societies into reality." Ms. Sepúlveda also welcomed the inclusion of a specific section on access to justice in the outcome document currently being negotiated by States before the meeting, and made recommendations to strengthen its content before the document is adopted by the General Assembly, according to UN News Centre. Ms. Sepúlveda (UN Photo immediately above) will present her report examining the obstacles to access justice faced by persons living in poverty to the General Assembly later this session.
.
Ambassador Muhamed Sacirbey - FOLLOW mo @MuhamedSacirbey

Facebook-Become a Fan at "Diplomatically Incorrect"







Twitter – Follow us @DiplomaticallyX







See more at our Popular Video Blogs & Current News Event Articles – www.diplomaticallyincorrect.org