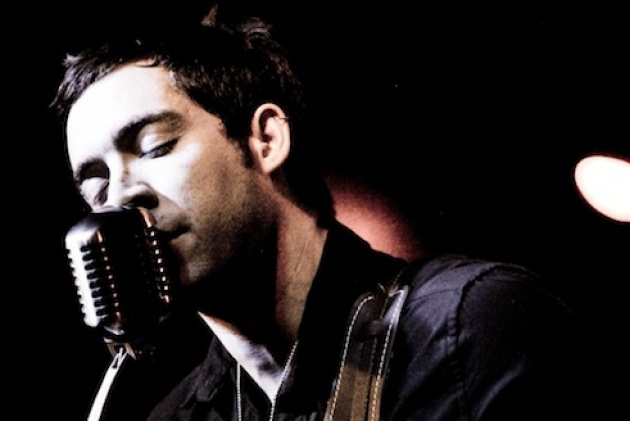 For the third segment in our series of interviews with Digital Media thought leaders, we talked to Ryan Gombeski, the Director of Sales at Altitude Digital Partners, a company that empowers premium and longtail publishers to optimize and monetize their online display and video inventory. Gombeski told us what he thinks about Film Annex's initiatives in Afghanistan and shared his ideas about digital media, technology, and education. Film Annex is currently building Internet classrooms in Afghanistan with the mission to improve the Afghan education system and the economy of Afghanistan.  
F.A. What do you think of Film Annex's initiatives in Afghanistan? 
R.G. Film Annex is an organization making moves that have a real impact on people's lives and words can't describe how important that is.  Hopefully their ideas and energy will inspire other people and companies, with the means to help, jump to action.  We don't exist in a vacuum so it's my firm belief that when you find a cause you believe in, and when you can help, you should.
F.A. Digital and social media have changed the political scenarios of several countries in the last two years. Can they also affect the educational and financial landscape? If yes, how so?
R.G. The world has never been so flat as far as sharing information goes.   We live in a time of instant gratification and almost unlimited access to all kinds of information.  A video posted to youtube can insight real change.  A great example of this is what the world was able to witness with the Arab Spring.  This can be good and bad of course, as people try to propagate their own agendas.  The internet is rampant with mis-information, falsities, and hate, but it also serves as a platform for people and organizations trying to make a real difference.    Digital and Social media can and has absolutely made a difference in the educational and financial landscape.  People who have the access to these platforms have so much access to things that can help them better their own situation.
F.A. Is digital media the most efficient source that can educate the Afghan youth? 
R.G. Digital Media plays a very important part in educating all people including the Afghan youth, but it's hard to say it's the most effective.  It might be the most efficient way to get information out there, especially to people in countries that have been somewhat cut off to the rest of the world due to inferior technology or controlling government regime, but we can never underestimate how important the role a community, a mentor, a teacher, or a supportive family is in inspiring and guiding youth.

F.A. Can digital media and advertising sustain financially upcoming countries like Afghanistan and their educational system?
R.G. Yes, I think it's inevitable that things will move/are moving in this direction.  The bigger question is how long will this take.
F.A. How can digital media serve the emancipation of women and provide them with an independent education, connectivity, and financial freedom?
R.G. Knowledge is power and the more they are aware of their own plight and situation, and the more options that are out there to positively affect their destiny, the more chances they have to excel and progress.  No doubt it's a long road, but the journey has begun and digital media and the access to mass information is playing an important role in this.
F.A. What is your opinion on investing in the education of the Afghan youth and women by building schools in Afghanistan?
R.G. This is such an important demographic to connect with.  Not only are we educating the youth whom have only known war and pain their whole life, but it also succeeds in bridging the gap between two very different societies.  The more tools they have to learn and make decisions for themselves, the stronger that generation will be.
F.A. Our goal is to increase the average yearly income in Afghanistan from $900 to $8000. How long do you think this will take?
R.G. Probably longer than most would anticipate.  The most important thing here is that people aren't living in fear, and truly believe that with hard work, they have the ability to achieve and overcome.  It's important to have lofty goals but it's the little things that make up big changes.
F.A. Veterans have a prominent role in the Film Annex initiatives in Afghanistan. What is your opinion on (G.I.V.E.) - Global Initiative for Veteran Entrepreneurship and building veteran business opportunities?
R.G. It's obviously going to be a long slow uphill battle to get this country back on its feet, but it seems more attention is on it now than ever before.  Hopefully G.I.V.E.  will spark more interest both in business and charity initiatives to really help the citizens and the Veterans who are working on moving on with their lives.  A country with this kind of history will always have scars, but it is in people's inherent nature to heal, progress and even strive given the right opportunities.
More about Ryan Gombeski:  A University of Texas graduate, music, rock climbing, and yoga enthusiast, this is the 3rd startup company that Ryan has had the opportunity to be a part of including LivingSocial and Jibbitz.  He lives in Denver, Colorado with his wife and their two dogs.