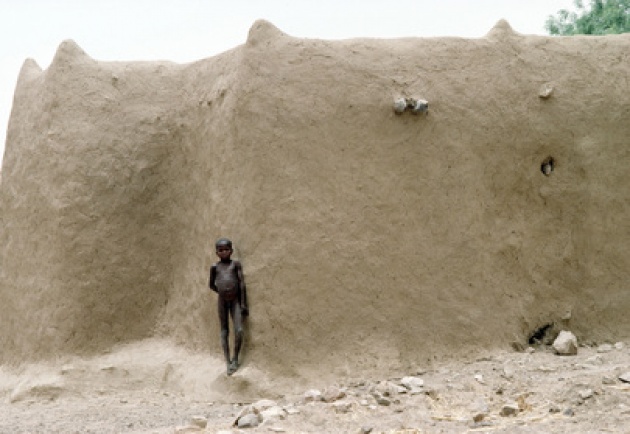 Facing a rising crisis but falling support?-from the famine to locusts to an expanding refugee crisis related to Mali's civil conflicts, the Sahel is in a deepening crisis. However, the global response has been both late and severely inadequate. On a visit to Burkina Faso where many of Mali's citizens have sought refuge, the UN's top humanitarian officials have urged over last few months to provide badly needed assistance. "We have now 257,000 refugees from Mali who are going through an enormous level of suffering and deprivation," said the UN High Commissioner for Refugees, António Guterres, during a visit to the Damba camp, which is home to some 1,200 Malian refugees, in northern Burkina Faso. "They had to cross the borders of very poor countries that have very dramatic food security problems: Niger, Mauritania and Burkina Faso. They found a fantastic generosity in their host countries that are sharing everything they have with them, but they did not find until now the attention of the international community." See our Blog for Film: "Coup, Rebellion, Famine-What to do About Mali?"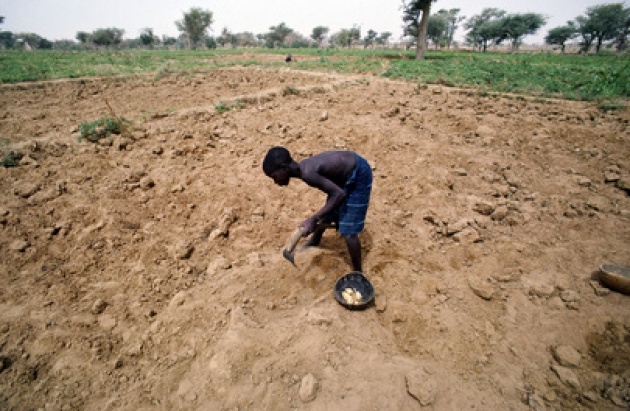 Inadequate Response to Dire Emergency:
Accompanied by the US Assistant Secretary of State for Population, Refugees, and Migration, Anne C. Richard, the UN refugee chief is in Burkina Faso to review the situation for Malian refugees. The US has donated $10 million, but UNHCR is still over $100 million short – having received $49.9 million out of the $153 million needed for the emergency operation It is estimated that over 250,000 Malians have fled to neighboring countries. Some 174,000 Malians are estimated to be internally displaced. "We, the aid agencies, are struggling to provide [refugees] with basic needs in water, food, sanitation and health," Mr. Guterres said. "When you have over 250,000 people in semi-desert areas of landlocked countries, with huge logistic problems, and when those countries themselves are facing exceptional challenges, not only in relation to development but also in their capacity to feed their own people, it is obvious that all the resources that we can find are not yet in proportion with the needs we face. That is why I hope that the attention of the international community will be more focused on the Mali situation." See Video for Film Report; "Sahel Famine Mali Coup".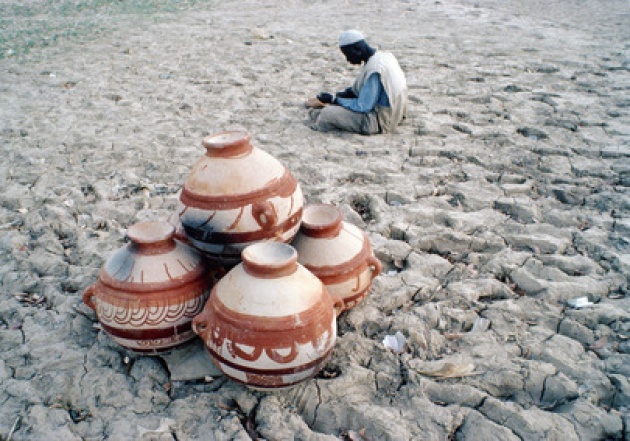 Invading Swarms of Locusts:
Mali and Niger in particular have experienced a growing threat to crops in the Sahel from locusts. "Rains have already fallen in northern Niger and Mali. This will provide good breeding conditions and the possibility for a second generation in which large numbers of locusts could arise at the end of the summer," said the Food and Agriculture Organization's (FAO) Senior Locust Forecasting Officer, Keith Cressman, in a news release. "At that time, swarms could move to Mauritania, Algeria, Libya and even southern Morocco as well as threaten crops during the harvest period in the Sahel of West Africa."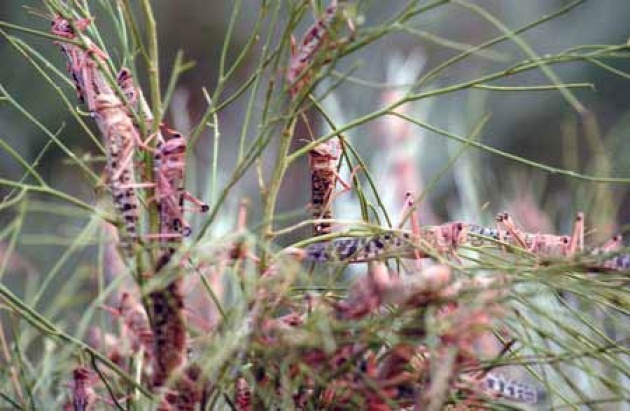 The desert locust swarms can be dense and highly mobile – varying from less than one square kilometre to several hundred square kilometres, with at least 40 million and sometimes as many as 80 million locust adults in each square kilometre of swarm, and able to travel about five to 130 kilometres or more in a day. A desert locust adult can consume roughly its own weight in fresh food per day, equivalent to about two grams every day. A very small part of an average swarm – or about one tonne of locusts – eats the same amount of food in one day as about 10 elephants or 25 camels or 2,500 people.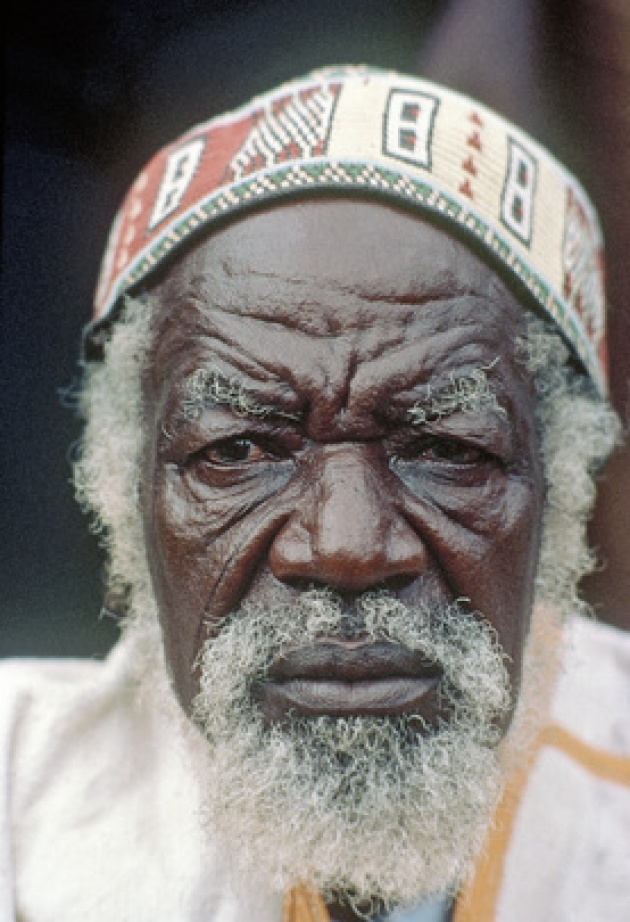 Survey and control operations were hampered by insecurity along both sides of the border in Algeria and Libya. Consequently, the groups and swarms that could not be controlled migrated across the Sahara to Mali and Niger. "During the last three weeks, heavy rains fell in northern Mali and Niger, allowing the maturation of the Desert Locust adults that are now laying eggs in those areas. Hatching has started and will continue this month, causing locust numbers to increase further," FAO noted. Read our Blog from last year's Locust Invasion along East Coast of Africa.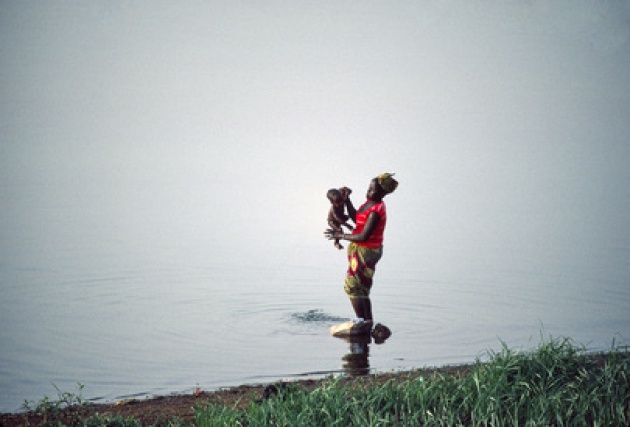 Famine in Sahel - "Tough Sell" to Donors?
While Sahel crisis financing needs remain underfunded from traditional sources, appeals to global citizens from last two months via email and social media are exceeding expectations, and the relevant UN institutions are expressing their appreciation: A strong response to a fundraising campaign will provide food aid for more than 15,000 mothers and children in the drought-stricken Sahel region over the next 100 days,In a news release, the World Food Programme (WFP) said that the distribution of fortified foods to the 15,000 or so mothers and children was made possible by a fundraising campaign in which most of the donations came in response to appeals sent by email, and which raised $750,000, exceeding expectations in the process. "I'm so humbled by the overwhelming response of our online community," said WFP's Online Fundraising Manager, Sarah Borchers, adding that a campaign to support an operation like the one in the Sahel was a tough sell for many donors.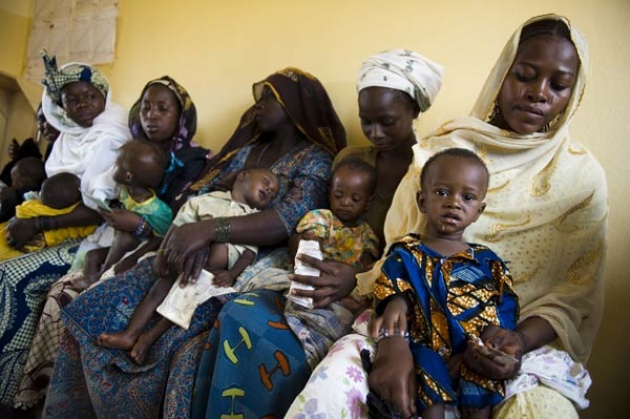 According to WFP, individual donors contributed around $250,000 to the campaign, which ended last month. Around half of the contributions came from the United States, followed by Canada, the United Kingdom, Germany and Australia. In addition, for every dollar donated, the Dutch National Postcode Lottery, a WFP partner, donated two dollars. According to Ms. Borchers: "Raising funds to prevent a disaster can be much more difficult than if the disaster has already happened, but it's just as critical. In the Sahel, we had an opportunity to reach mothers and children before hunger began taking an irreversible toll on their lives."Donations topped the expectations of WFP campaigners, whose original goal was to provide meals for 12,500 mothers and children. Along with its partners, WFP is scaling up its activities to reach some 10 million people in the region with food assistance over the coming months.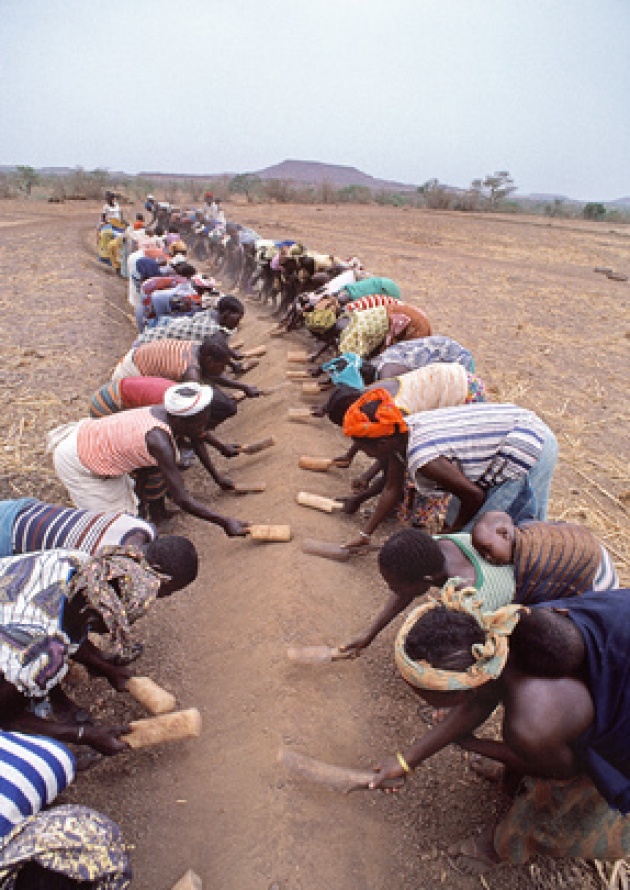 A Decades Old Battle – Reflecting in UN Photos:
The continuing challenges of drought, desert encroachment, locusts and famine in the Sahel have been ongoing for at least the last thee decades. The UN photos incorporated reflect suffering, survival and efforts of the local population to fight back, including desert erosion – Bottom Photo has following caption, from 1986: "Many women in this country are working hard to stop the encroaching desert. During the dry seasons for example, they prepare the ground pounding it and terracing it to control erosion and to catch the water when the rains finally come. Then they have good crop to sell in the towns for cash, which they use for their families and invest in other activities for their communities." Conflict has now been added to an already unbearable brew of suffering and challenges to survival for the young and old of the Sahel. (Also See our Film for Blog: "Sahel Now Sounding Alarm"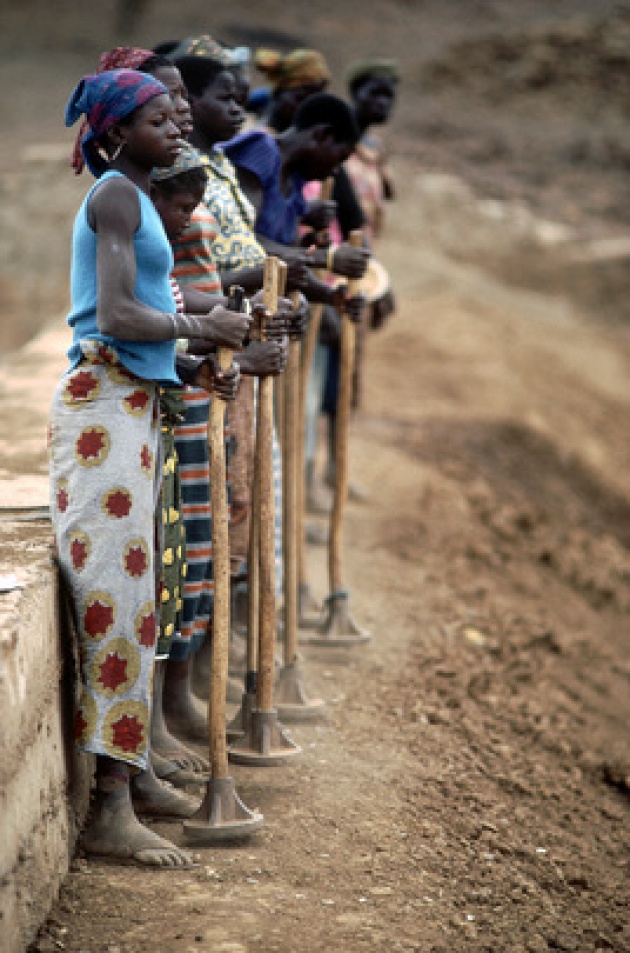 Ambassador Muhamed Sacirbey - FOLLOW mo @MuhamedSacirbey


Facebook-Become a Fan at "Diplomatically Incorrect"








Twitter – Follow us @DiplomaticallyX







See more at our Popular Video Blogs & Current News Event Articles on Humanitarian Issues: http://diplomaticallyincorrect.org/c/humanitarian