In the last week a ceremony held in Malika Jalali High School about the Shahid Day (Martyr day is according to Ahmad Shah Massoud Martyrdom day, who was killed in 2001 by two Arab terrorists). The educational manager of the school spoke about the martyrs and appreciated them. She said that our country was invaded by the USSR, but our people by their martyrdom defeated the invaders. Also a body came from the education department of Herat province; they checked the school and computer class.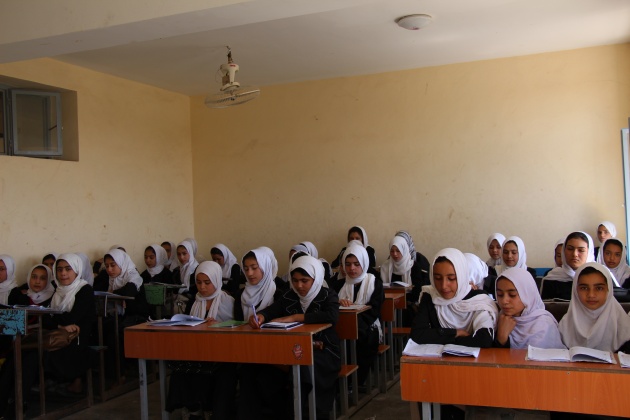 The educational manager of the school had a meeting with the parents of the students from 10 to 12 classes to solve their problems and communicate about the students to improve their educational level.
To improve the students' educational level, there are some courses which are held by some foreign companies and organizations, for example, there held a one month scenario writing for the interested students; they will learn how to write a scenario and put it in the Examer Content Creator.