It is the time to believe that we will be able to build our beloved country Afghanistan and it is absolutely not late. People outside the country always think Afghanistan is just a devastated country and full of war. It might be true but it is not 100 % true. Afghanistan might have conservative societies but not all Afghanistan. We might have people who are hopeless by now but we have those who are full of hope too. We might have those people who like their girls to get married before they are 18 but they are not a lot. We still have lots of other people who are opposing early marriages and are so much supportive of their daughters and their education. Because now they know that for an educated society they need educated mothers and women.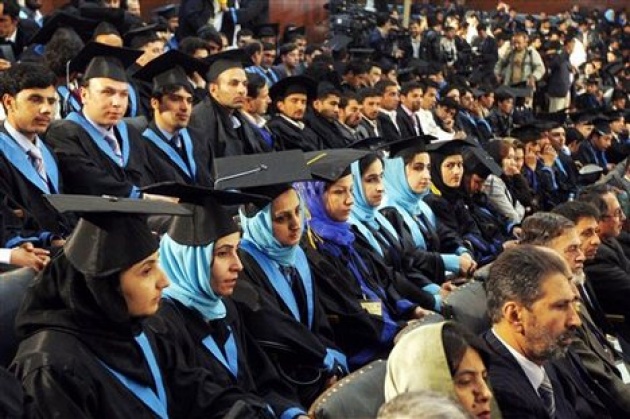 Moreover there are changes happening from year to year that makes everybody believe that we will be able to bring changes in Afghanistan. And expanding schools are one of those changes. As from 2001 to 2010 the number of primary students enrolling to school around Afghanistan rose from 1 million to 7 million and girl students form 0% to 37% and now it has rose to 10.5 million students. This is a very big change. Also before only 300000 people was using internet in Herat as Roya Mahboob says but in 2006 the number rose to 1 million which shows more people are interested in being on the top of the things and having connections with the rest of the world.

These all shows people's attention on schools and education and that how they have hope for the better life and being in touch with the world. They have felt that Afghanistan needs educated people in order to be build. That's why they do not send their boys to school only but their girls as well. And the number is increasing every year. And this is a very big and upbeat change through which we simply would be able to build our country.