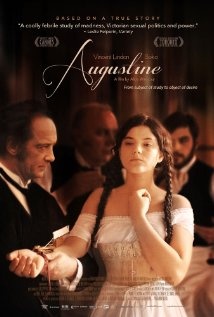 The dark and erotic French movie Augustine (2012, subtitled) exposes a complex relationship between a middle-aged neurologist, Charcot, and his captivating patient with hysteria, Augustine. The young woman suffers from fainting, seizures, and what Charcot labels as hysteria. Her fits are triggered by morbid events within her ordinary life as a maid; shown during the boiling of live crabs, and beheading of a chicken. These scenes are filmed as if through her eyes, with uncomfortably close focus on the futility and pain of the suffering creatures. Female screenwriter and director Alice Winocour made her film debut with this marvelous film.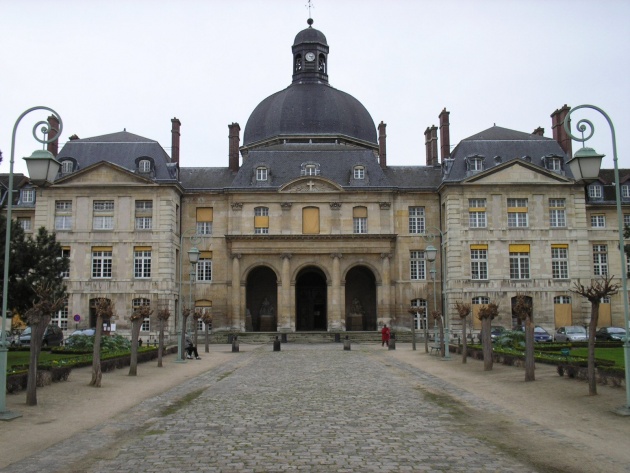 Augustine is institutionalized against her will at Salpetriere in Paris, the notorious asylum for women who were considered insane and incurable. There, she meets the great Charcot. In Paris, Charcot enjoys fame among literate and wealthy citizens for his understanding of mysterious illnesses of the women at Salpetriere. He shamelessly exhibits the hysterical inmates in public, in neurological demonstrations. After their deaths, he dissects and photographs the brain, searching for the sources of their illnesses. His goal is science, to gain understanding.
French actor Vincent Lindon gives a powerful performance as the arrogant scientist, Charcot. It is not clear which of his drives are stronger; his physical desire for Augustine, or his quest to understand her disease.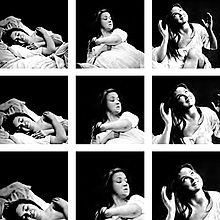 Charcot becomes obsessed with Augustine. In exchange for performing her erotic hysteria on cue for Charcot in public, she gets special treatment at the gloomy asylum. Augustine gets lots of private time with the illusive scientist, and also a private room, better food, and fine clothes. As the drama unfolds, Augustine's desire for a normal life and a cure for her illness becomes stronger and more obvious. She is a powerful woman is spite of her mental illness. Played masterfully by the French actress Soko, the character of Augustine seems determined to get well, but is both sexually vulnerable and emotionally fragile.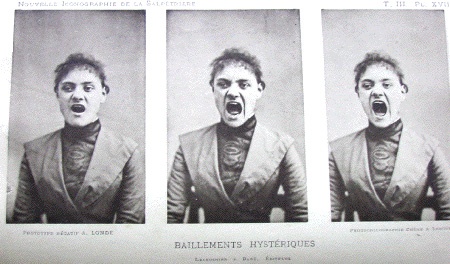 The Real Dr. Charcot and His Hysteric, Augustine
The movie Augustine is based on the true story of the scientist Jean-Martin Charcot who is today revered as the father of neurology. He is not as well known as his student Sigmund Freud is, but Charcot enjoyed fame in his time, the late 1800's in France. Charcot may have invented hysteria, which he described and obsessively documented with photography at Salpetriere. He discovered over a dozen real neurological illnesses too, through his careful work photographing, dissecting, and recording symptoms of ill patients.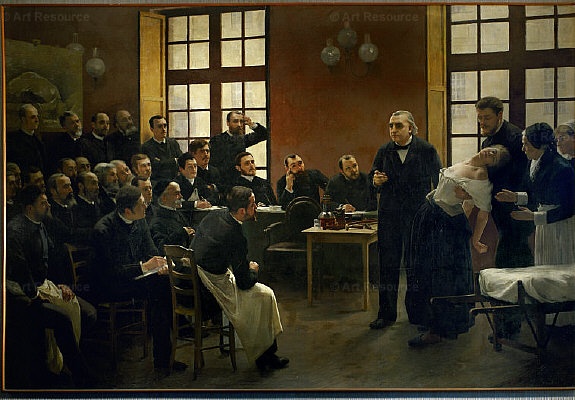 "Symptoms, then, are in reality nothing but a cry from suffering organs." - Jean-Martin Charcot
His real patient Augustine was photographed extensively during Charcot's investigations of her hysteria, until she excaped from the institution, disguised in men's clothing and never to be seen again.
For a modern view of mysterious happenings captured on camera, have a look at Manny the Movie Guy's review of Paranormal Activity 3 on FilmAnnex. Here the ordinary people confronted with inexplicable phenomona try to document and dissect them by filming, much as Charcot used photography in his day to capture hysteria in women.
Have you watched Augustine? Please add your views in the comments section.