Whether it is historical fact or myth, the epic tale of Noah and the Ark remains an enduring tale of destruction, survival, and rebirth. The new film Noah, from writer-director Darren Aronofsky, is as heartrending as it is awe inspiring in its retelling of the familiar Bible story. Originally from Brooklyn, in this new work Aronofsky has created an apocalyptic world that could be anywhere on the map.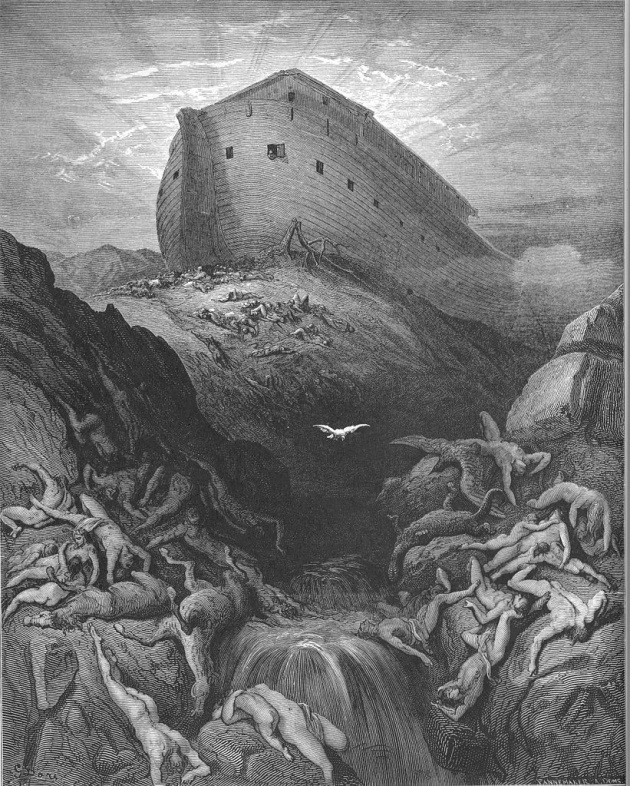 The Noah in this new movie, masterfully played by Australian actor Russell Crowe, bravely faces a bleak world. It is one where human civilization has outpaced the earth's resources. The earth is stripped bare, and the mines are emptied of treasure. The film shows viewers a timeless, industrial society that has overtaken and destroyed the land.
The plot could be set in our future, it could be set in our past, it pricks the conscience most painfully because this disaster could really be any time at all.
Only a few people live in harmony with nature in the movie. They are Noah's small family, living peacefully and far away from society. As in the Bible story, Noah believes he hears messages from God that warn him of a coming global flood. He takes on the burden of building an ark - a huge vessel - to transport his family and a mating pair of each kind of animal to safety after the flood recedes.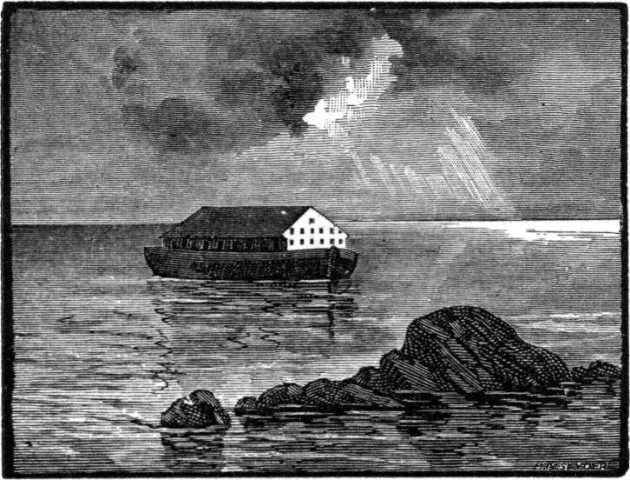 The flood is biblical in proportions, submerging the world as far as the eye can see. A dread of death by drowning is something nearly everyone can relate to, and the movie certainly evokes fear. But could such a flood happen?
FLOODS IN OUR PAST AND FUTURE
The geological record shows us that floods have reshaped huge areas of land over and over throughout time - all over the world. Floods come from melting glaciers, from snowmelt in spring, from hurricanes. Millions of people died in floods in China in 1887 and millions more again in 1931.
In modern times, levees have failed to hold back water as they did during the disaster of hurricane Katrina which left 1,833 people dead in the southern United States. Urban drainage can stop flowing, subways can fill with water. This happened during the New York City flooding after hurricane Sandy which left so many without shelter.
Every year in the United States floods claim 140 lives, on average. And floods cause about $6 billion in losses each year as well. You can find a map of local U.S. flooding updated regularly here.
Are more floods in our future? Like in the movie version of Noah, our world is increasingly industrialized, with less natural drainage from storms, and more urban and barren land. While forests and swamplands can soak up water and storms, urban settings and stripped land cannot.
More severe weather is being predicted by atmospheric scientists, because of the pollution in our atmosphere that is causing global warming and climate change. As the world warms, polar ice melts, and more water is taken up into the atmosphere where it collects into larger and more unpredictable storms.
The big question this movie left me with, is this: What form will our "ark" take, and who will build it?
(Images: Gustav Dore)