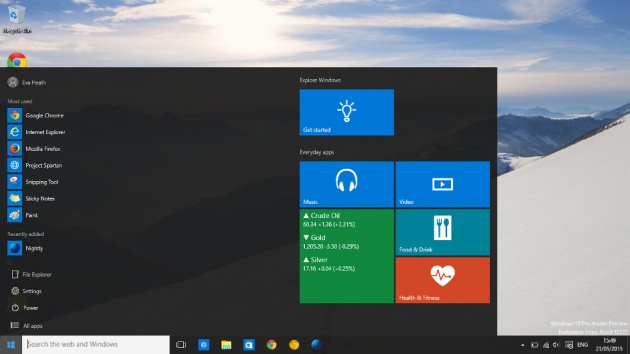 As Windows 10 rolls nearer to its expected Summer release date, Microsoft continues to refine the OS.
This week saw the release of Build 10122, and with it the arrival of new design features, tweaks to the new Microsoft Edge browser and the OS's adaptive Continuum interface.
Here are the major changes to look out for.
Reorganised Start screen
The layout of the Start screen has been swapped around to create "better symmetry", with File Explorer and Settings moved to the bottom left of the menu next to Power and All Apps.
The ability to toggle between Start menu and the display-filling Start screen has been moved to the new Start settings page under Personalization settings, as Microsoft felt most users will make this switch only once.