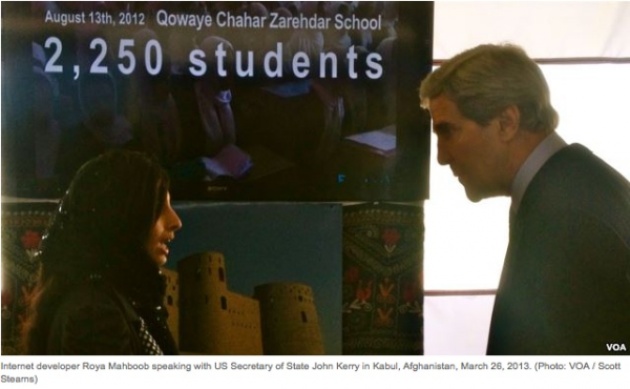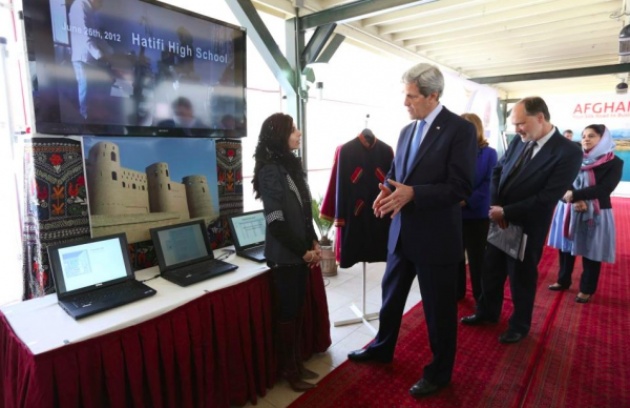 Roya Mahboob with Secretary of State John Kerry - Kabul, Afghanistan March 2013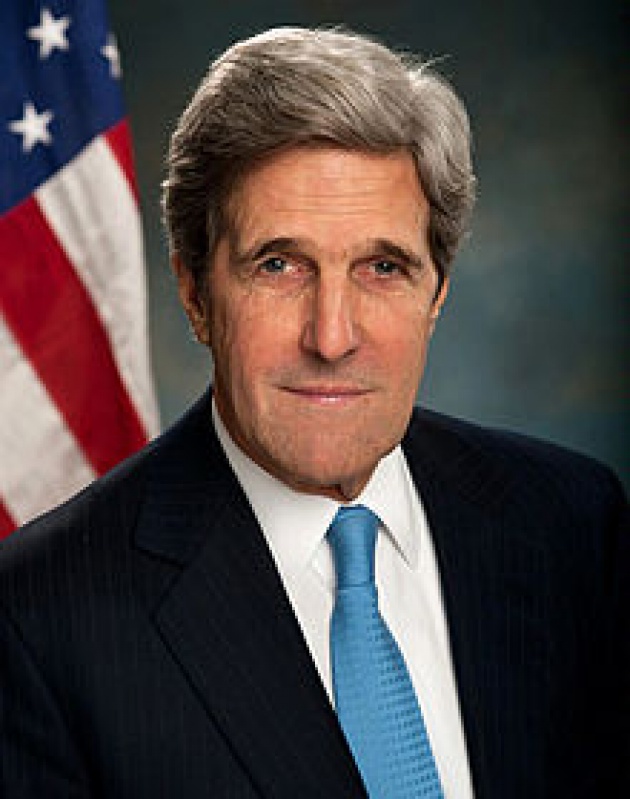 On March 26th, 2013, Secretary of State John Kerry attended a meet and greet with Afghan women, including Roya Mahboob, CEO of Afghan Citadel Software Company at the Kabul Embassy. He addressed the group with a few remarks targeted toward Afghan women business leaders.
Secretary Kerry said, "I have to tell you, I met this morning with 10 extraordinary women who are so courageous and inspirational that it really tells the story of all of you and of everything else we're trying to do here." He discussed the history of women's schooling in Afghanistan. He calls the story of education for women in Afghanistan "an extraordinary story". He pointed out that in Afghanistan today, education is nearly divided between men and women.
Secretary Kerry calls the women of Afghanistan "an example to people all over the world." He says, "Just to listen to those women this morning and hear about how possibilities have changed for them, how proud they are of what they're doing, most importantly, how their individual person is now fully blossoming and respected, and they're not somebody's property or not shut away and hidden from life, that's a brilliant transformation to be engaged in. Not easy, but it's really important."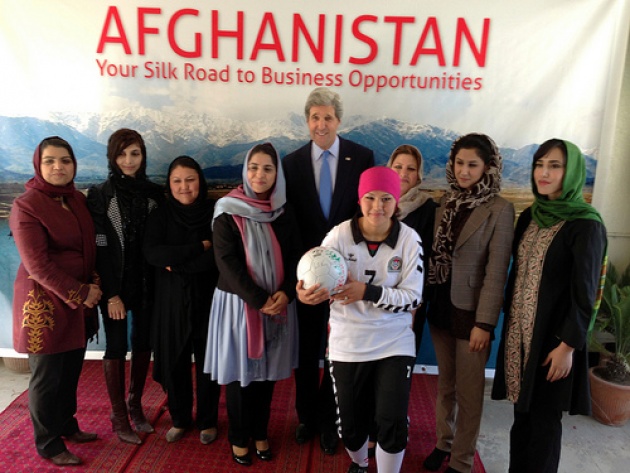 Because education for women in Afghanistan was banned for so long, many young women across the country today are the first in their family to have a job outside the home. Secretary Kerry explained, "Those young women I talked to today, one of whom said, "I've always dreamed since I was a young girl of being a businesswoman," but she couldn't even begin to think about doing that until 2002, 2003, '04 – young women who are in schools and being educated."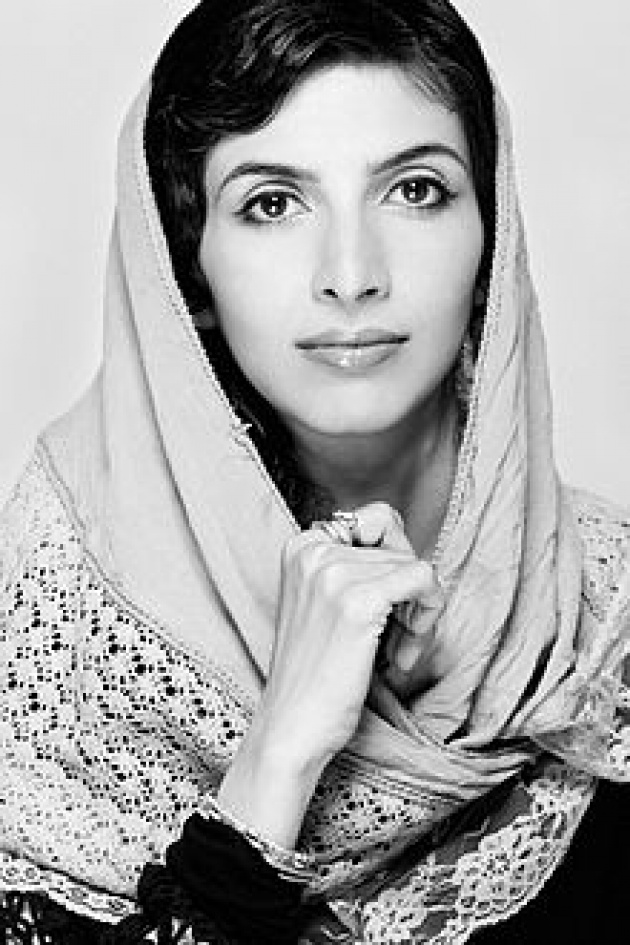 Mahboob is one such woman. Although she didn't learn English until 2003 and didn't earn a college degree until 2009, she's taken the Afghan business world by storm. Mahboob was the first woman in Afghanistan to start an IT company in Afghanistan and continues her success today. She, along with her partners at Film Annex, developed the Examer software system to provide students in Afghanistan with educational scholarships. She has also been a driving force behind the Afghan Development Project, an initiative that builds computer-connected classrooms in Afghanistan.
Secretary Kerry met with some of those entrepreneurs during his visit to Kabul, including Roya Mahboob as recorded by Voice of America:

"We are always thinking how we can take advantage of Facebook, Twitter, and Youtube by collecting good content and creating web traffic," said Roya Mahboob, 25, CEO of the software development firm Afghan Citadel
Her firm designed Dari-translation software and has more than three million viewers on a platform of web channels with more than 60,000 followers across its Facebook pages.

But she is most proud of supplying technology training to students in 40 schools with the help of Italian-born New York businessman Francesco Rulli. Mahboob says it is a chance for girls to broaden horizons.

"It's difficult, especially for females in the schools to go outside and learn IT in courses because most of the families do not pay for them to learn in the course," she said. "Providing the free education and free IT centers in each school, when they graduate from high school if they want to work they can stay at home working online."

Online, Mahboob says women have a freedom that is still hard to find in some parts of Afghanistan."
Afghan businesswomen may still be rare, but thanks to the work of women like Roya Mahboob and government officials like Secretary of State John Kerry, this is rapidly changing. More and more Afghan women are able to get an education and attend college to achieve their dreams of owning businesses, running companies and participating in the professional world.