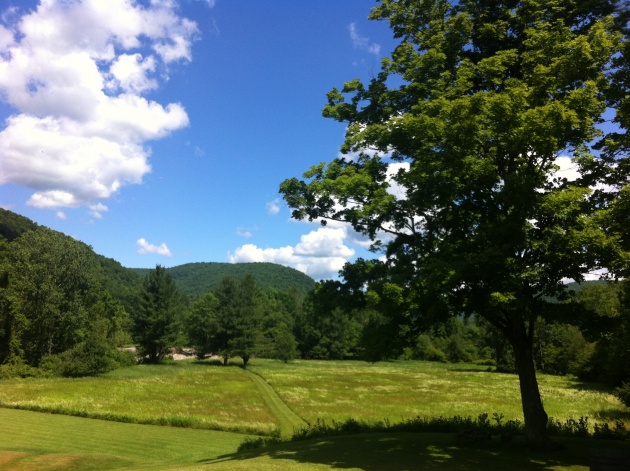 Linking social and digital media to building schools in Afghanistan is my priority. Using Film Annex's business model to support Afghanistan's education system is my solution. Consolidating Afghanistan's economy and increasing Afghanistan's GDP is the result.
This week, we interviewed representatives from three Ad Networks we work with: Jeremy Ostermiller and Joseph Salvador, the CEO and the VP of Altitude Partners, Ben Legg, the CEO of AdKnowledge, and Sean Behr, the General Manager at ADAP.TV. The interviews were shot at Film Annex's studio on 27th Street in Manhattan. These four great conversations inspired me do my own interview as the CEO and founder of Film Annex.
In Afghanistan, Roya Mahboob and her team at Citadel Software are finishing up the third classroom in Hatifi High School and are getting ready for the official opening ceremony on June 26th. In addition, this week, the Citadel software developer team has put up the first online version of Examer, a software that runs and monitors exams. This first version is in English and Dari, and it will later be available in other languages in developing countries. The software will be implemented in the same schools where Film Annex and Citadel are building INTERNET classrooms. This is the first step towards a complex series of educational curriculum focused on social media, programming, and language development.
Film Annex Capital Partners has decided to focus on software development for developing countries and potentially those of Islamic backgrounds. We are planning to start a dedicated office in NYC starting January 2013, headed by Fereshteh Forough, who is a founding partner at Citadel Software. She was educated in Iran and Germany and is currently a lecturer at the University of Herat. Film Annex Capital Partners also developed a portfolio of companies and investors, including upcoming educational gaming and mobile applications and software that can easily be used and adapted to the needs of various countries and languages.
This weekend, I am visiting relatives in Big Indian, a beautiful region in the Catskills in New York, surrounded by an incredible scenery of nature. This inspires me to look at this project like the way I look at a beautiful tree. It all starts from a seed. In this case, the seed was a video of Roya Mahboob produced by NATO and distributed by Film Annex. This digital seed gave birth to the roots, which are the following keywords: Building schools in Afghanistan, Afghanistan Education System, Afghanistan Economy. The trunk and leaves are the software that allows the tree to function, live, and progress. The actual trees are the children who are the future and destiny of Afghanistan. And the water is the advertising revenues generated by the same valuable Ad Networks we interviewed this week. This is a self-sustaining ecosystem where advertising supports education and development, just like water sustains the beautiful trees of the Catskills.
Thanks to the great advice of Kathleen McGowan of USAid, the senior policy adviser for Afghanistan, we can add the Mobile Money technology to our vision and reward the best students with micro scholarships paid directly to their family cell phones. This avoids bureaucracy and possible corruption and go straight to the pockets and hearts of the people.
No Politics, Just Internet.