Friday, January 25, 2013. My week recap.
Shooting Jobs:
1. Today was a big shooting for Cupcake Digital. We welcomed guests from Canada: Kevin Smith, Chief Technology Officer, and John Marchese,COO, also founder and CEO of Cupcake Digital Brad Powers stopped by our studio for an update. We interviewed them all. Videos will be up soon.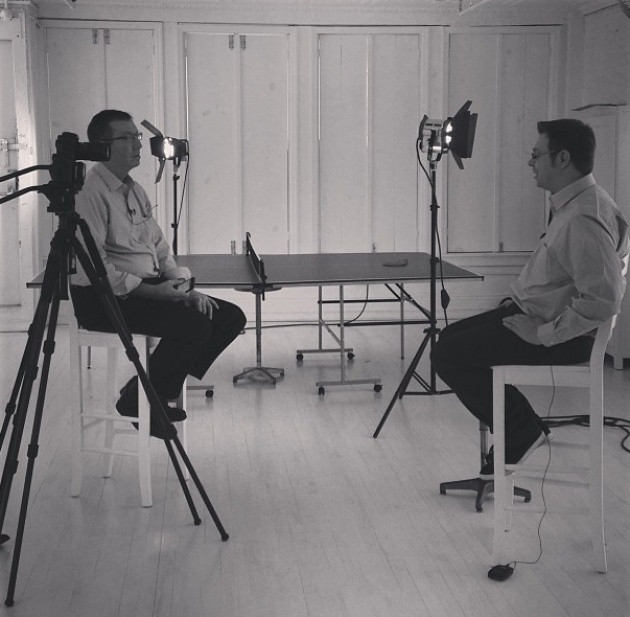 (Michael Sweeney and Kevin Smith)
2. Also we did shooting with Film Annex's in house team. Francesco Rulli, the founder of Film Annex, Eren Gilfidan, creative director of Film Annex, and Fereshteh Forough, liaison to Central and South Asia, talks about Women's Annex.
WomensAnnex.com is a self-sustaining digital platform and ecosystem created and managed by Afghan women. The platform promotes and supports women's empowerment within and outside of Central and South Asia with videos, instructional programs, and Blog stories about education, business, sports, and a variety of other topics.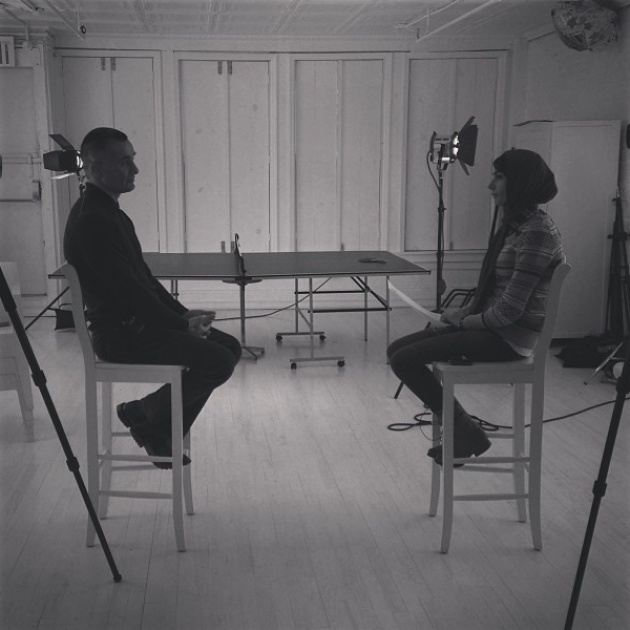 (Francesco Rulli and Fereshteh Forough)
Editing Jobs:
1. An Afghan Perspective - 60 Minutes on CBS - Justice Sotomayor prefers "Sonia from the Bronx"
2. Mari Lyn Henry on Theatre, Acting, and Women
3. Mari Lyn Henry on Women's Empowerment
4. David Steinberg of XL Marketing on Cupcake Digital's Wireless Opportunity
Have a great weekend everybody !!!