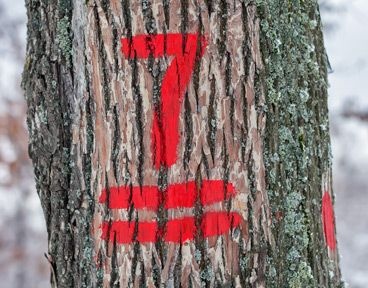 In recent months there have been a number of improvements made to ISAs, prompting many investors to make use of their ISA allowance before the end of the tax year on 5 April. Below are my tips to help investors make the most of their ISA allowance.
Request our free guide to the new ISA rules
1. Choose the right type of ISA
Choose your ISA to reflect your aims. Savers, and those who are likely to need access to their capital in the short term should stick to Cash ISAs. However, longer term investments are likely to offer higher returns, although they come with a higher risk. Therefore, those who can afford to take a long-term view could consider a Stocks & Shares ISA. Those who like to spread their risk could put part of their allowance in a Cash ISA and part in a Stocks & Shares ISA.
2. Don't leave it to the last minute
Every year we have clients who leave it to the last minute to open their ISA, and some leave it too late and miss the deadline. This year the tax year ends on Easter Sunday, when many people are away seeing friends and family. Those considering opening an ISA should consider acting now while the thought is fresh in their mind.
Find out how to open a Vantage Stocks & Shares ISA
3. Diversify
Holding a range of investments within an ISA is key to managing risk. Within a Stocks & Shares ISA you can choose to invest in funds, shares, investments trusts, ETFs, corporate bonds and gilts so you can take as much or as little risk as you like. Funds are a popular choice for ISAs, as they typically invest in between 20 and 100 different investments, spreading risk. The manager of the fund will make all the day-to-day investment decisions on investors' behalf. Choosing the right manager is therefore vital.
Discover more about how ISAs can help you invest for your future and get the most from your money.
4. Invest with the best fund managers
There are over 2,500 funds from which to choose. Our award-winning research team scours the market to find the best. Headed by Mark Dampier, our team meets with hundreds of fund managers a year and combines this with detailed quantitative research to formulate their investment ideas.
See our ready-made investment portfolios for ISAs
5. Time in the market, not timing the market
If you believe the market will be higher in future, but are nervous about short-term volatility, one option is to save regularly. You can invest from just £25 per month in funds or 350 popular shares, and stop and start your payments whenever you like. Saving regularly averages the purchase price, and can help to smooth out volatility, and is a popular strategy with many of the world's most renowned investors. Find out more about regular saving »
6. Keep your costs low
After performance, the biggest factor affecting your ISA returns will be charges.
We have negotiated savings on the annual charges on a range of leading funds, with some of these savings exclusively available to our clients. Our charges to hold funds in the Vantage ISA are tiered with maximum of 0.45% per annum.
If you prefer to buy and sell shares in your ISA we offer online share dealing from just £5.95 per deal and never more than £11.95 per deal online. Alternatively, you can trade shares by phone or post. The annual management charge to hold shares in our ISA is 0.45% (£45 maximum p.a.). More on Stocks & Shares ISA charges »
7. Review your ISA investments regularly
We suggest reviewing your ISA investments at least once a year and we make this easy by providing you with all the tools and the information you need.
Firstly, you can check your ISA valuation online 24 hours a day, 7 days a week. We also have fact sheets on over 1,800 funds, providing all the important details you need, including our investment research team's latest view of the fund, the top ten holdings and a comparison of the performance with other funds or indices. Our portfolio analysis tool shows, at a glance, how your entire portfolio is invested including the geographical spread.
Furthermore, we also send out regular fund updates by email to help you with your investment decisions and give our views on over 400 funds and shares on the bi-annual investment reports we send to investors.
Open an ISA in less than five minutes
Most of our clients open their ISAs with a debit card, either over the telephone or online. We've made the process as simple as possible. If you are happy making your own investment decisions and want to apply for your ISA it should take no more than five minutes. Please ensure you read and understand our Terms & Conditions, Key Features before you apply. you can also find out more about the Vantage Stocks & Shares ISA before applying
Please remember, all stock market investments can fall in value as well as rise so they should be held for the long term and you could get back less than you invest. Tax rules can change and the value of any tax shelters will depend on your personal circumstances. This article is not personal advice so, if you are unsure about the suitability of an investment, please contact us for advice.
If you have any questions about ISAs please do not hesitate to call us on 0117 900 9000 ..........