"Beauty of style and harmony and grace and good rhythm depends on simpilicity ", said Plato. No doubt simplicity is a great virtue and it is the art of legends. It is the state of being simple in each walk of life it is hard to achieve it it takes degree of time. Life is so complicated and complex but for those who are simple life will be never complicated for them. Being simple turns life uncomplicated. The greater things in life are not the things but the simplicity.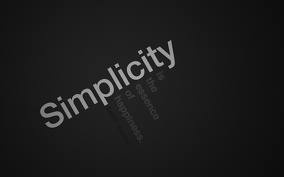 Among all the good deeds and traits, simplicity is of the supreme importance. It conceals the real beauty in it. It is the fundamental part of the beauty. Our nature is the best picture of simplicity and it has greater beauty in it. Simplicity and diversity attracts the most, the beauty of simplicity cannot be described in words it has its own uniqueness and bliss.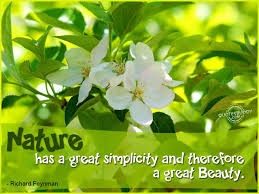 Making things simple and less complicated is the creativity. Great men are always simple men. All of them were simple men, through their simplicity they achieved many things and left remarkable history behind them. Simple living is easy living; we consume less and have no tension of money and material things. We have noticed that the life of a child is full of happiness he has no tension no worries because his desires are limited and he finds his happiness in simplicity.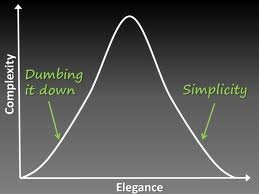 "Beauty needs no ornaments" makeup, expensive and beautiful dresses do not make the man or woman beautiful. "Simplicity is the key note of all true elegance", it shows the spirituality and is the greatest treasure which makes everyone beautiful and elegant. It leads to happy living.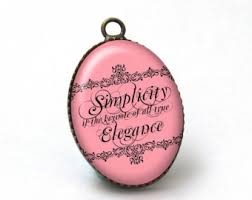 It is a great art to get something in life, but it is better to leave the things undone which are not necessary for life. Simplicity allows the man to full fill his necessities rather than his desires. Letting non essentials things ago is the greatest step towards simplicity. A poet said:
"What is beauty?
If it is not real
When it cannot last
A day in memory
Cannot lit an ember
Or quench a thirst.
What is beauty
If it is real
When it can last
A lasting memory
Inflame an ember
And quench a thirst.
True beauty
Is in the eyes
Of the beholder
It strikes from within
No matter what
A simplicity is beauty!"