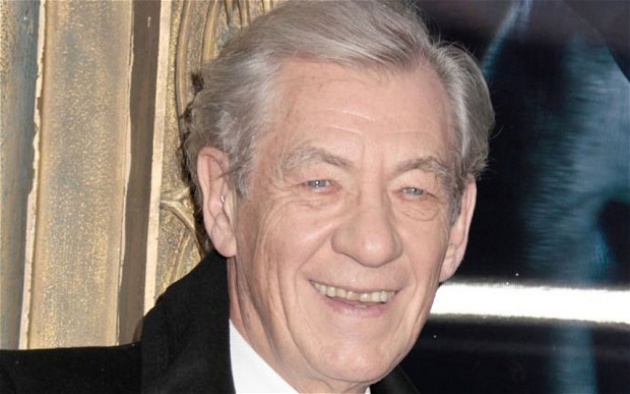 First of all, I hate pigeonholing Bill Condon as just the "Twilight" director. The "Chicago" and "Kinsey" director made better films (okay, I love the last "Twilight") before meeting Bella and Edward and Jacob. And now, it seems that Condon is back in his "better filmmaking" mode and he's bringing Sir Ian McKellen along with him!
According to our friends at Buzzfeed, the "Lord of the Rings" icon will portray Sherlcok Holmes in the film adaptation of Mitch Cullin's novel A Slight Trick of the Mind for director Condon.
If you may remember, both Condon and McKellen worked together before in 2001's "Gods and Monsters" where Condon won Best Screenplay Oscar and McKellen was nominated for acting. This time around, McKellen will play a long retired Holmes. It's 1947 in a sleepy Sussex village, enjoying his retirement with his housekeeper and her amateur-sleuthing son. But there's an unsolved case from fifty years ago that still haunts him. And all he remembers is an angry husband, and a secret bond with his beautiful but unstable wife.
Tan dan dan...
Here's the rest of the plot from Buzzfeed:
With his legendary mental powers on the wane, and without his old sidekick Watson, Holmes is faced with the toughest case of his life — a case that might finally reveal to him the mysteries of the human heart.
Wow! This looks promising! And what's more promising is See-Saw films will co-produce the flick. They're the ones behind the Oscar-winner, "The King's Speech."