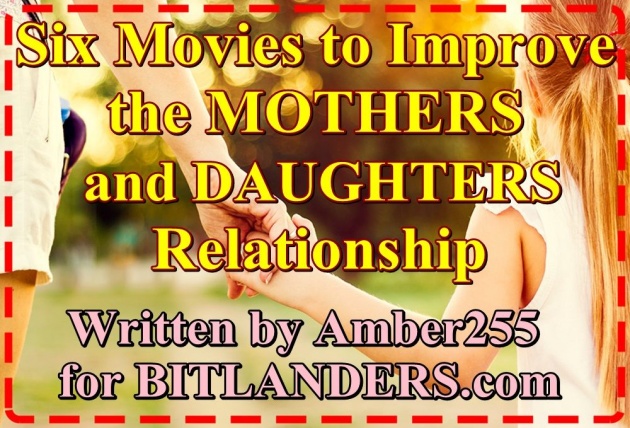 Six Movies That Can Help to Improve the Mothers and Daughters Relationship - Photo credit: nside-space.spacenk.com Edition by Amber255 via Bitlanders.com
Greetings! This blog I devote to women: mothers and daughters. The topic of the mothers and daughters relationship is an inexhaustible treasure of discussions. Many girls have questions about how to understand the mother's behavior and how to understand themselves? How to explain to mother that her child has grown up and she must stop control him? A simple conversation should be enough, but it's much easier to see yourself and your mum from the side. For example, to see similar personalities on the cinema screen.
It is proved that women's self-confidence, her achievements, and even happiness often are determined by her relationship with mother.
This connection provides the basis for all other relationships in life. It is often imagined that mother's love is self-evident. Like the instinct of maternity has to dictate how to behave correctly. But this is a false and even life-threatening conviction. Unfortunately, there is no universal recipe for loving and learning from each other. Every time we have to analyze the situation and look for the best solution. So both mothers and daughters are worth checking that there are no psychological poisons in their relationship that prevents them from becoming happy.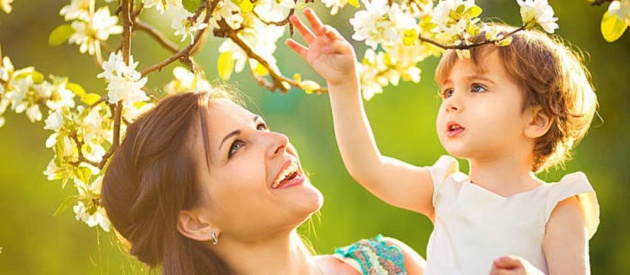 Six Movies That Can Help to Improve the Mothers and Daughters Relationship
Photo credit: siththammaya.blogspot.com
Today, I want to present some movies that I would recommend watching with your mom. I hope they will help you find a common language, regardless of age and attitudes.
Within the borders of the mother-daughter relationship lie the biggest loves, the hardest hurts - Katrina Onstad

Credit: chatelaine.com
A Bad Mom's Christmas (2017)
To be a modern mum is particularly difficult: you are under pressure from the public: you must be not only a good mother but also an ideal wife, worker, and girlfriend. This is how lives the hero Emma (Mila Kunis) in the movie A Bad Mom's Christmas, of her latest attempt trying to meet the public's demands for her.
Once, a woman, tired from her life, threw out her unfaithful husband from home, declares being a bad mother, ceases to take all household work and finds followers believing that the world will not fail if this year the women will have fun.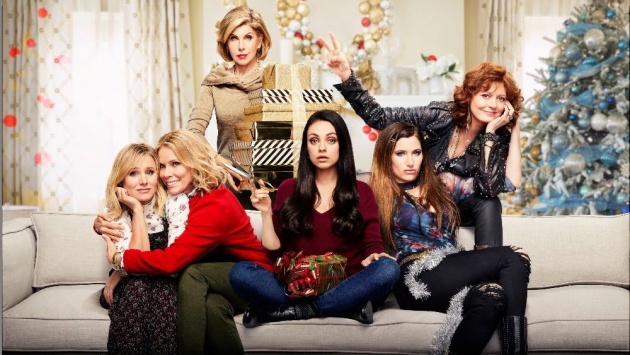 The Movie A Bad Mom's Christmas - Photo credit: wallpapersite.com
In fact, the modern mothers and cult of motherhood have been significantly distorted, especially in recent times in Lithuania, because modern young mothers, often called supermoms, so pamper their little ones that sometimes look like they are not moms but the fighting dogs, who are demanding and making hysteria for every little thing. This is not a film about such mothers but rather a parody of all the exaggerated flaws and images of the moms.
One woman is drinking sluttish, another pedantic demanding, the third is an infantile affectionate. And everyone with a clear character template spoils life for others. But in spite of everything, the film made me laugh several times.
Christine Baranski, Cheryl Hines, and Susan Sarandon are joining the trio of the main bad mothers, embodied by Mila Kunis, Kristen Bell, and Kathryn Hahn.
You will like the movie if you are reproaching yourself for not being an ideal mom or you are trying to be such; if your mother is trying seriously to manage your life.
A Bad Mom's Christmas Official Trailer - Video credit: ZeroMediaHD via Youtube.com
Mamma Mia! (2008)
Mamma Mia! - music comedy, ABBA's song-rich musical adaptation to cinema and television screens. It's a movie - a celebration where hot dances and songs forcing you to dance were crowned with impressive landscapes and optimism spreading of the screen.
At the epicenter of the band is Sofia (Amanda Seyfried), who is preparing for the wedding, and nothing knows about her father. Finding out about three Dona's lovers from the pages of the diaries of her mom (Meryl Streep), the girl decided to find out the truth and invites each of them to the wedding. After a break of twenty years, the three beauties return to the shores of the Mediterranean Sea, where the old romances can hit you again under the hot sun.
The musical with so famous Hollywood stars, suddenly become a very successful movie of this genre, and it was shown at cinemas for a very long time.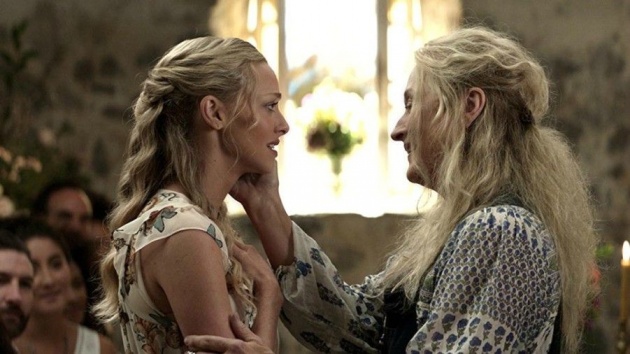 The Movie Mamma Mia! - Video credit: blog.colourfulrebel.com
The movie Mamma Mia! received a total of 15 awards and 24 nominations. It created a continuation that will soon return to the cinemas, urging us to devote our summer for songs, dances, and love.
You will like the movie if your mom is your best friend, you admire musical comedies, you love ABBA songs, and you cannot understand the love stories that did shake the mom's youth.
Lady Bird (2017)
Greta Gerwig's drama about the parents-children relationships is called the most prominent Hollywood debut last year. A warm, fresh, and sunny movie present to the viewer a rebellious Kristin (Saoirse Ronan), a teenage girl living in the province, dreaming of freedom, a beautiful home, a bustle of the city, and a big love.
Well, she also dreams about the escape from mom, the fulfillment of dreams, to escape from poverty, and the opportunity to become a woman that admires the surrounding people. Unfortunately, the fulfillment of dreams is hampered by poverty, poor grades, tense relationships with mom, and life in the most boring city by her - Sacramento.
Lady Bird viewers will see the usual templates for teen movies - here you will be greeted with great actors' performances and easy ironic accompaniment to the film.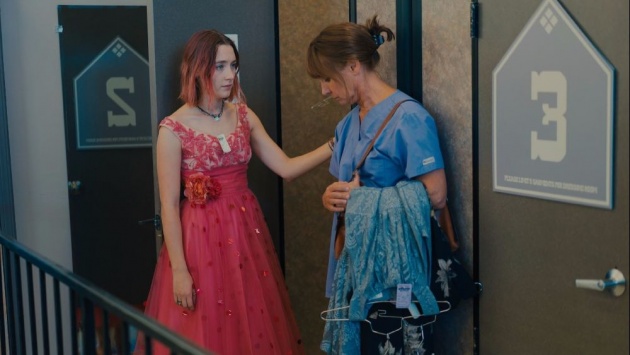 The Movie Lady Bird - Video credit: zubreczkijudit.blog.hu
You will hear fun dialogues, the humor causing your smile, you will return to the times when it seemed that parents did not understand anything; when the transformation to the adult was frightening and raising too many questions. Watching all this, in your heart will be calm and good.
American independent film actress Greta Gerwig tried herself on the director's chair. Innocent attempt to warm up her legs in this position has become a shocking success that earned a lot of praises. The most influential movie press included this movie in the list of top 2017 films. Lady Bird movie got two Golden Globes and won five Oscars.
Lady Bird is hard to name just a movie. This is a deep and intimate story about issues of maturity, personality crisis, first love, friendship, parents and children, and reminds us that homes are a place we always want to return to.
You will like this movie if you still feel that parents do not understand anything, and the desire for freedom and a beautiful life are the main thoughts of you.
Lady Bird | Official Trailer HD - Video credit: A24Films via Youtube.com
Mothers and Daughters (2016)
As a teenager, Karen (Annette Bening) condemned herself for life-long distress - she refused a newborn baby allowing to adopting her. Today, her daughter Elizabeth (Naomi Watts) is a strong and cool careerist who is afraid of attaching herself to others and is demonstrating her independence.
At the other end of the city, a young woman (Kerry Washington) is unsuccessfully trying to get the baby so desperate, but destiny, again and again, makes her upset. These are three women, three stories and three fates of the movie Mothers and Daughters, united by the relationships of mothers and daughters.
While you are reading my blog about mothers and daughters relationship, please check QUERLO CHAT:
The film presents portraits of three particularly strong women, examining the nuances of adoption and complicated mother and daughter's relationships. The movie also pays a big attention to the men who are close to women at the toughest moments of life.
The film excites to the depths of the heart, make us laugh by its delicate humor, force us sentimentally cry, and unexpectedly shakes. Under-age mothers, the growing problem of infertility of young couples, the backstage of infants and children adoption, and the choice of career or family, all of this R. Garcia masterfully includes to his new movie script
You will like this movie if you like deep movies, grown without mom or have been very alienated from her.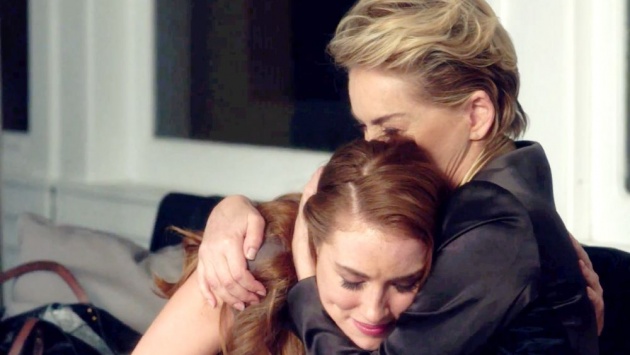 The Movie Mothers and Daughters - Photo credit: lineblog.me
Mildred Pierce ( 2011 )
Mildred (Kate Winslet) is a mother of two children, who are baking fantastic cakes. One day, the woman's life changes dramatically - her man left her in a time of the Great Depression, and Mildred must stand on her feet and provide the living for her young daughters.

Unfortunately, it is not so easy. The life sends to Mildred Pierce one challenge after another, and Mildred's daughter (Evan Rachel Wood) is changing her helping hand with hatred and contempt for her mother.
The series Mildred Pierce intelligently captures several storylines - search for life and love, relationships, fate, friendship and blind motherly affection. The movie is revealing the complicated and even shocking relationship between Mildred and Veda, her daughter. Kate Winslet, a leading actress in this movie, got a Golden Globe Award for her role. She said that it's the hardest role since Titanic's times.
You will like the movie if the fate sent a lot of trials and challenges to your mom, and from time to time you caught yourself thinking that you hurt her.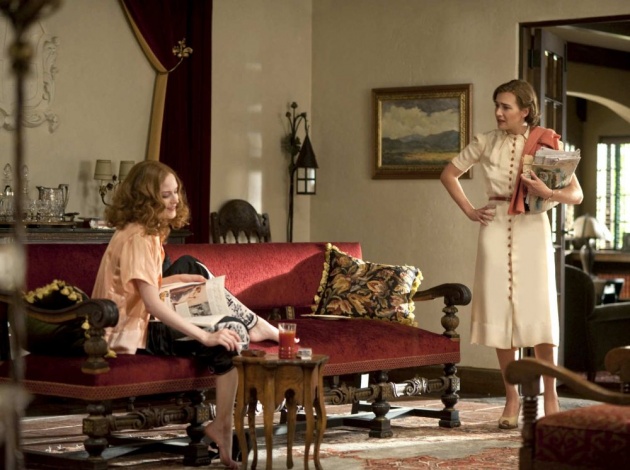 The Movie Mildred Pierce - Movie credit: missmitos.blogspot.com
Freaky Friday (2003)
The vivacious comedy Freaky Friday has become the hottest family movie that year, massively watched by the moms and daughters in tandem.
According to the storyline, Ana (Lindsay Lohan) does not find a common language with her mother, who somehow intends to go for the marriage one more time. Psychiatrist Tess (Lee Curtis) shrugs her shoulders and every day asks herself for what the sins she got such rebellious daughter.
The daily quarrels shaking the walls of the home, it seems, will never end, and it seems impossible to find a common language for two women who communicate with each other like a dog with a cat. One Friday, Ana, and Tess wake up prisoned in each other's body. It would seem that this is a great opportunity to know each other, but on Saturday - Tess wedding, which is desirable not to be damaged!
You will like this movie if the regular quarrels change your conversations with mom, and you convince yourself that she does not understand you.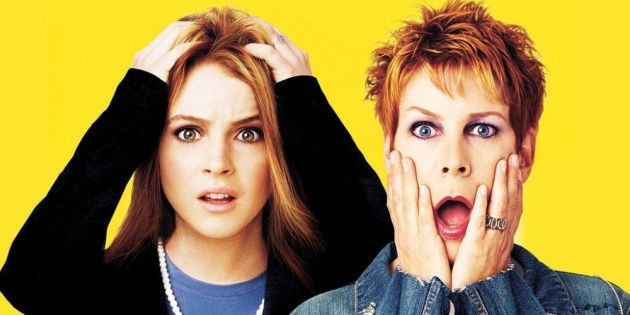 The Movie Freaky Friday - Photo credit: tunefind.com
To the Final Note
Mothers and daughters' relationship and their connection are very important - it's precisely the relationship with the mother that forms the majority of the girl's personality, and later the adult's personality. Still, this connection may somewhat harm or even become toxic because of some of the features of the mother and daughter's character.

Everything is well organized in nature. When I was a child, I was stunned. When a kitten grows up, the cat forgets that this is her children. The cat even becomes a competitor of her own child for the attention of the male. As soon as the little ones grow up, they completely lose contact with their parents.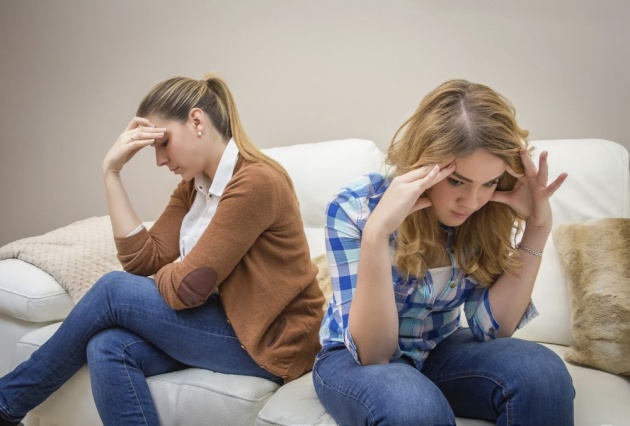 Mothers and Daughters Relationship - Photo credit: pointfromview.blogspot.com
The human is also an animal in a certain sense. However, an animal having a mind means being able to live not only according to the instincts, which we have not so little but also he is able to change his behavior. We do not forget our children; we keep in touch with them. Even if we do not communicate with them, we still remember each other, but the competition mechanism between mother and her daughter remains. And if we do not do anything with this phenomenon, it can greatly infuse our lives.
It's programmed in our natural instincts, in the same instincts that help us to feel as mothers. And if we live only on the basis of instincts without turning on the mind, then this issue will inevitably lead us. The problem lies in our need to learn to live beyond instincts.
Take a look at the relationship with the daughters of all those famous women who are trying to look younger in every way. They do plastic surgeries, various injections under the skin. And it seems very strange - one still is a mom, and the other is a child. Almost always, those relationships are very unhealthy; there is a lot of competition, fighting, jealousy, and unhappiness.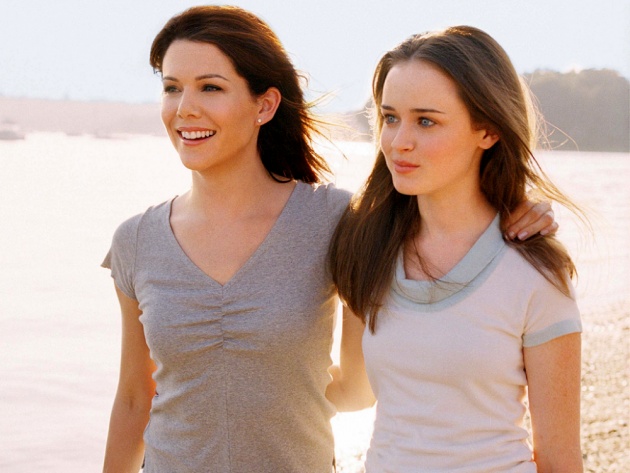 The Movie Mothers and Daughters Relationship - Movie credit: doscapitulosaldia.wordpress.com
Meanwhile, where the relationship between mother and grown daughter is harmonious, her mother stands on a completely different platform, on the feelings and platform of love. She is not afraid of aging, does not imprison her young face in her appearance. She is being to be happy in any circumstances, at any age.
Because they really need each other very much. And there can be a lot to give each other.
Mother and daughter's relationship is unique. They have plenty of room for guilt and forgiveness, attachment and rebellion, inevitable similarity and false rejection. But that's the only relationship when two people know each other so closely, from the very first moments of life. There will be no other such relationships, so it is important to keep respect and gratitude until the end of life.
She always stands by you, she always puts you first, and she always finds ways to drive you crazy - words from the movie Mothers and Daughters

Credit: youtube.com
Have fun watching!
***************************************************************************************************
Thank you for stopping by and reading my blog.
2018, All Rights Reserved.
You are very welcome to join Bitlanders and share your valuable knowledge and opinion.
***************************************************************************************************
You can check another my blog about movies:
1. Special and Visual Effects Used in the Movies
Come back to find more...
**************************************************************************************************