Contracted review.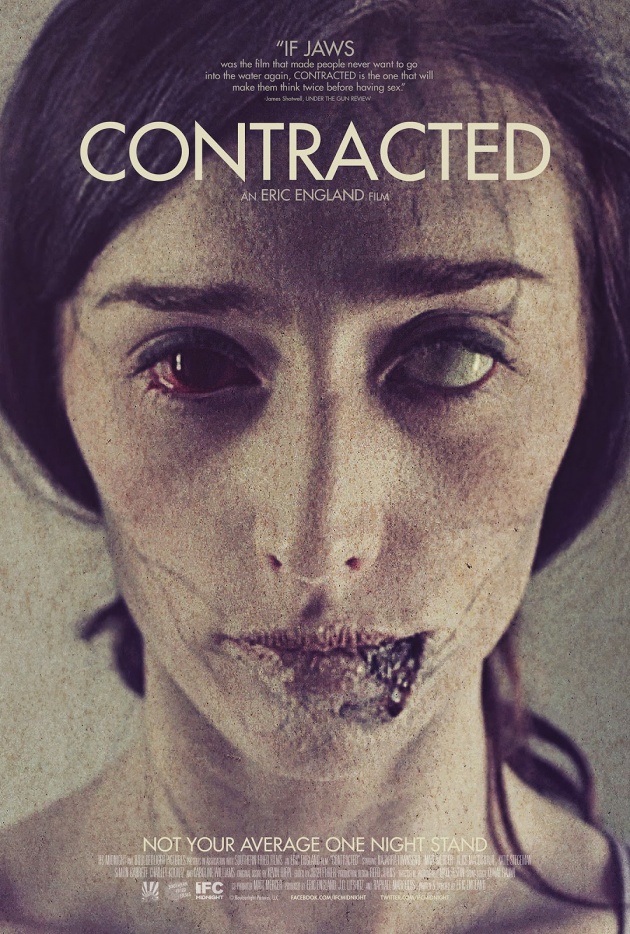 Halfway between personal drama and horror, the film shows the physical and mental evolution of the young protagonist, and how in only few days a possitive and communicative person can turn into a monster. Although the idea is great and better the ending, the progress comes slowly. With a long introduction that reduces the hopes, at least the final result worth the wait.
During a party Samantha met a mysterious man with whom had sex. The next morning she realized she was infected by a rare sexually transmitted disease and that would change her life as she forever has known. Now she knows that this mysterious man is wanted by the police but she only knows his nickname but nothing can remember about his appearance...Will she find the truth before the disease spreads?
New film of Eric England, who also has written the script. Already known at TerrorWeekend.com, we have seen his evolution as a director from his film Madison County. With Contracted we can see that Eric is going in the right direction, not only as scriptwriter also as director.
We can't forget to mention the impressive interpretation of Najarra Townsend, perfectly credibly from beginning to end. On the other hand, I would also like to emphasise the great job of Kathryn Fernandez with the make-up, able to show perfectly the evolution of the protagonist and transform her completely.
When I saw Contracted another film came to my mind: Thanatomorphose. We could define Eric's movie as a light version. I don't consider it a copy, but doesn't surprise for its originality. If you found Thanatomorphose excessive, this will be your film.