The tents at Bryant Park represented strength and accomplishment for countless designers since 1993, when CFDA's then executive director Fern Mallis decided to bring the industry together in the event now known as New York Fashion Week. As the recession seeped its way into the tents, designers embraced (somewhat reluctantly) a new venue and new opportunities for spring 2010. Lincoln Center which hosts the Mercedes-Benz Fashion Week now stands as a beacon of change and progression for industry vets and hopefuls.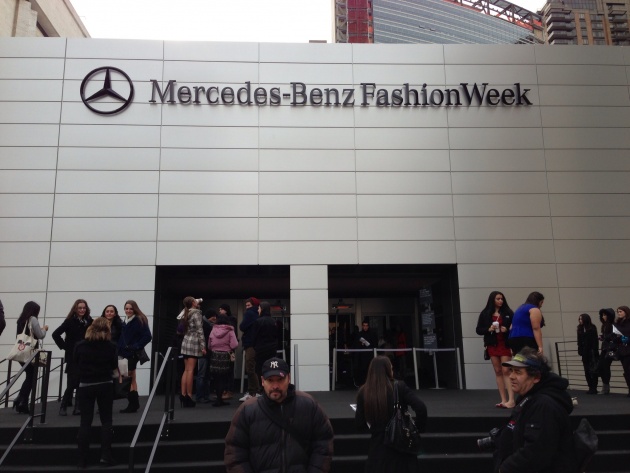 That same year, the entire fashion industry seemed to expand digitally. Social media platforms like Facebook and Twitter were the go-to outlets at the time, but in a digital world time moves at a pace far beyond rapid. In a 2010 article published by Time Magazine ("A New Era for New York Fashion Week"), Lauren Sherman of Fashionista.com noted that fashion week shifted from industry to pop-culture. "... that online factor, including social-networking tools like Facebook and Twitter as well as online retailers like Gilt Groupe and Polyvore, is what Sherman thinks the inaugural season at Lincoln Center will be remembered for." And she was right.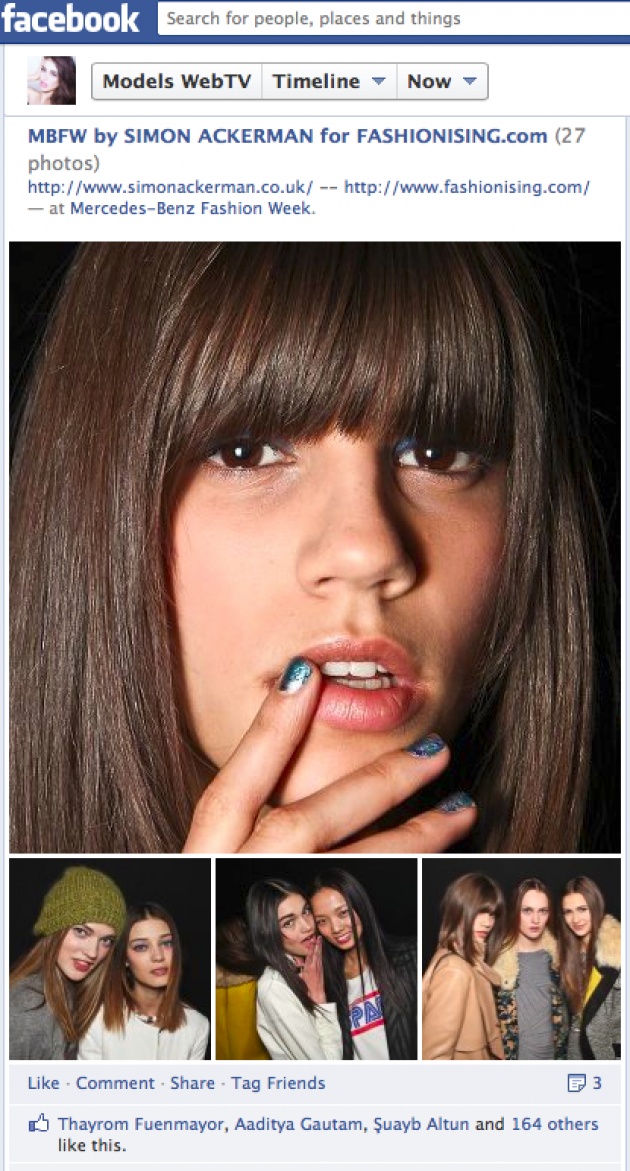 In the past couple years, Facebook and Twitter hung in the back row while Instagram boomed. In September 2012, an article from Business Insider ("The Designers Who Got The Most Social Media Buzz During Fashion Week") highlighted designers' increases in social media followers during the shows for Spring 2013. The numbers were quite astonishing. Nanette Lepore started with a mere 8,861 Instagram followers and saw a 148% increase by the end of NYFW. Diane von Furstenberg started with 4,977 followers and ended with 8,459. To date, the designers' accounts boast 36k and 60k followers respectively.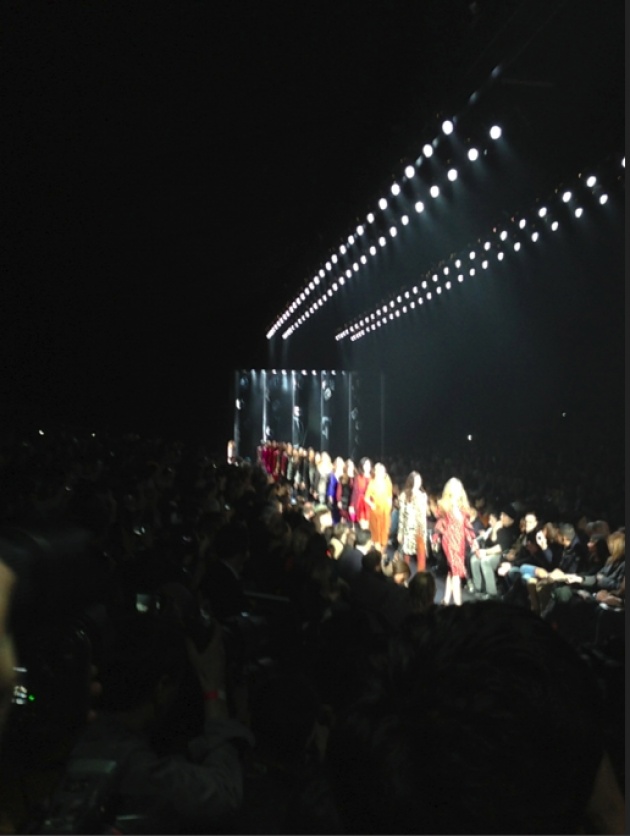 In 2012, Marius Troy, co-founder of Faces of NYFW, launched the site that has changed the way we view the shows. In an interview for Models WebTV, Marius stated, "We're pulling all the social media content from Fashion Week into one site. Whenever you take a picture of yourself or your friends, backstage, front row, at a party or in the streets, tag it with #fonyfw tag and upload it, and it ends up on the site." Simple, progressive.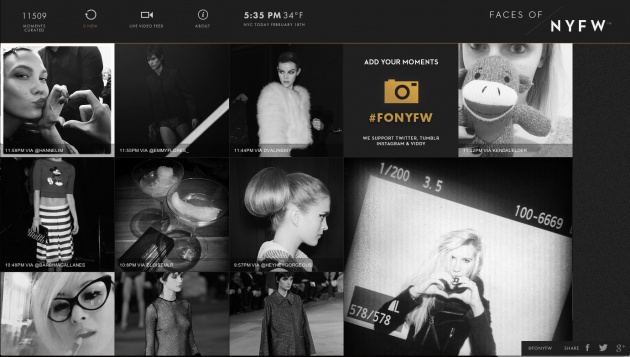 So with the digital world constantly pushing the industry forward, many were disappointed with the overwhelming number of retro collections that debuted for F/W 2013 this past week. Cathy Horyn of the New York Times wrote a review titled "Rewarding Those Who Dare to Move Forward" in which she laments the notion that designers are afraid of the future and the ever-changing present. "Mr. Lim did these big patchwork shearling coats that looked as if you rolled up in your bathroom rug and then hit your elbow while dying your hair at the sink." Horyn praised the collection, but as the saying goes: the past is in the past (and, in this case, should stay there.) But despite a few dated collections this past week, a quick shifting digital realm and the brave designers who propelled forward with bright furs and modest necklines have provided the industry and its followers renewed hope for the seasons to come. -@keelysheasmith
MODELS WEBTV INTERVIEW WITH FACES OF NYFW FOUNDER MARIUS TROY